-10%
37 points to the loyalty system
---
AeroPress is the solution for easy and fast coffee preparation! A handy helper you will surely love! With this handheld coffee machine, you can prepare delicious coffee at home - just like from your favourite café. More
Product code: 26 Shipping options
Standard price
41 €
.
Save
10%
(3,90 €)
37,10 €
AeroPress is the solution for easy and fast coffee preparation! A handy helper you will surely love! With this handheld coffee machine, you can prepare delicious coffee at home - just like from your favourite café. More
Product code: 26 Shipping options
A revolutionary technique for making coffee? With the AeroPress, you will prepare coffee at a high level and be delighted with the resulting taste. The AeroPress as we know it only saw the light of day in 2005. Beginners will appreciate its ease of use, but even masters of the trade needn't be shy - there are even world championships in the making of coffee with this handy tool!
Combination
TheAeropress Aerobie is a combination of the best of coffee preparation methods such as the classic dripper and the French press! The main role is played by a piston with a cylinder and a filter that catches even the smallest particles. Since 2014, this little miracle has been made of polypropylene - making it even lighter, more durable and easy to clean.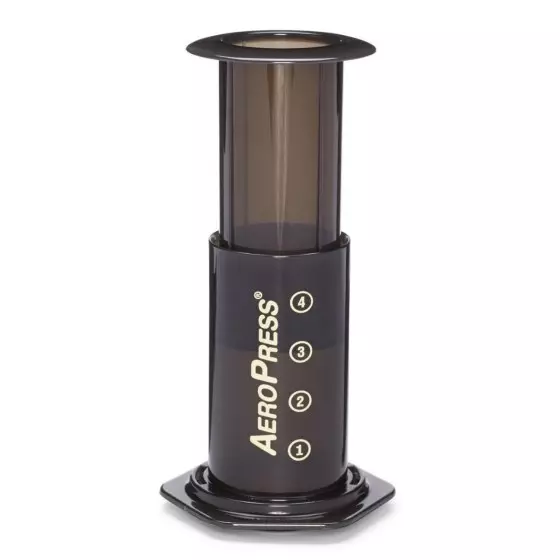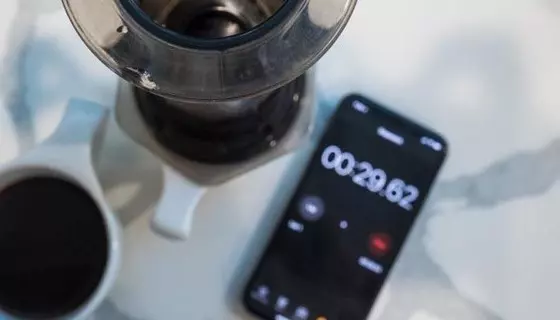 Quick coffee preparation
Finding a competitor for speed in coffee brewing is almost impossible - simply place it on the cup, fill the Aeropress with coffee and water and then push the plunger - you're done! Thanks to this pressure, more aromatic substances get into the coffee and the final taste of the coffee is even more varied.
More ways to prepare coffee
The Aeropress is known for its various coffee preparation options. For example, the classic method (as recommended by the manufacturer) and the so-called inverted method of coffee preparation. The short leaching time ensures that the resulting beverage contains less acid! To use it, you will only need paper filters, thanks to which the cup of coffee will be perfectly free of impurities and bean pieces!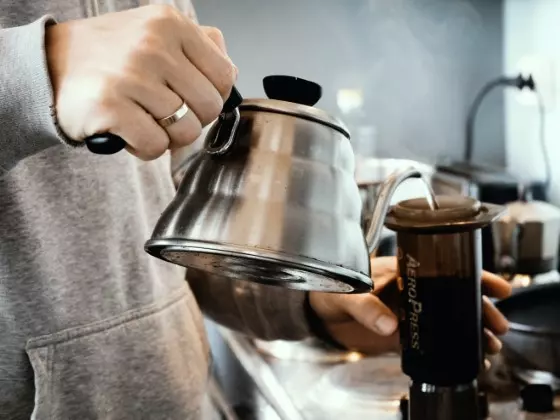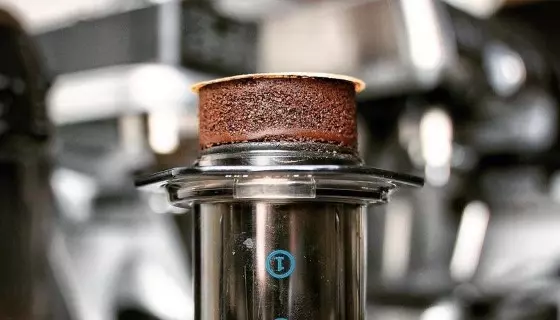 Suitable for any environment
You can prepare your AeroPress wherever you like. At home, travelling, mountain walks and also camping. These are the benefits that AeroPress brings with it. This is because it is lightweight and thanks to the durability of the material it is made of, it can provide this service for you. So you can make great coffee anywhere!
The Aeropress package contains
AeroPress
Coffee scoop
Stirrer
100 paper filters
Comparison of the AeroPress with other coffee brewing methods
Parameters
| | |
| --- | --- |
| Colour | |
| Material | Plastic |
| Maximum number of cups | 3 |
| Volume | 250 ml |