---
TheAeropress Go is a great companion for those who are on a roll and live a really active life. With the contents of this pack, you really can make coffee anywhere, as you get a cup with lid, filter case, 350 filters, stirrer and measuring cup. More
Product code: 764 Shipping options
Standard price
41 €
.
Save
12%
(4,90 €)
36,10 €
TheAeropress Go is a great companion for those who are on a roll and live a really active life. With the contents of this pack, you really can make coffee anywhere, as you get a cup with lid, filter case, 350 filters, stirrer and measuring cup. More
Product code: 764 Shipping options
TheAeroPress Go will be your full companion for high-level filter coffee preparation. Its production is located in the USA and this model is the result of the company's development. This kind of preparation has become a favorite when traveling of the entire population. That is why they came up with the design of AeroPress Go, which will make coffee preparation on the go easier and will also solve the question: What should I drink my coffee in? A cup is included!
A more pleasant travel experience
Wherever you go, the AeroPress Go goes with you. Once you get used to the coffee brewed in it, you're in the network and you'll prepare your filter every day. Making coffee is simple and takes about two minutes. This time is well worth the delicious cup of filtered coffee.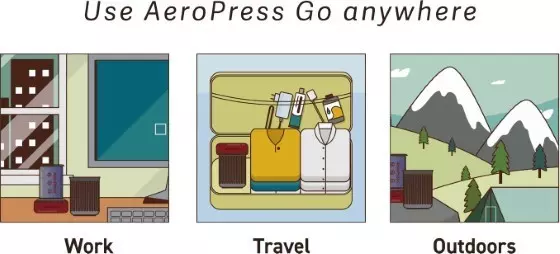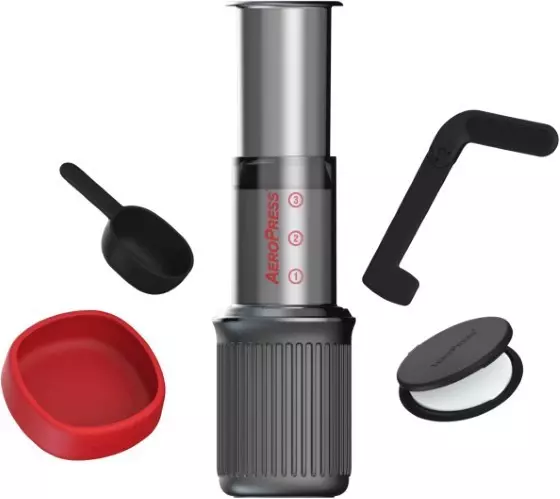 Compact packaging
In a travel-friendly package, you'll find everything you need to make coffee. You will appreciate the small package for making filter coffee both when camping and on the way to your office. It fits in your pocket and when you want to take a break, you want to drink a tasty coffee.
The AeroPress Go is different
The main difference from the basic AeroPress model is the volume. In the Go variant you can prepare up to 240ml of filter coffee. It comes with additional accessories for brewing such as a mug, filter case, stirrer and measuring cup. The package you purchase also includes 350 pieces of filters for brewing coffee.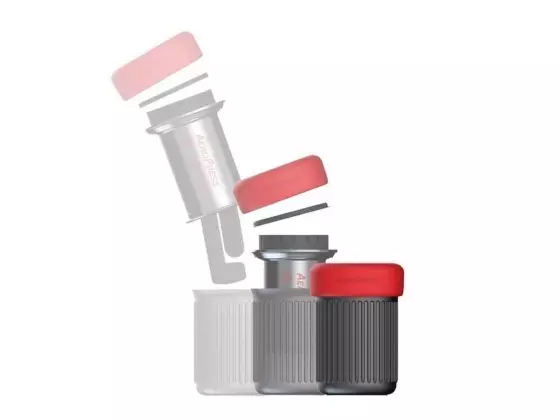 Parameters
| | |
| --- | --- |
| Colour | |
| Material | Plastic |
| Maximum number of cups | 3 |
| Volume | 240 ml |
Alternative products (3)