Asobu KB900 Cold Brew Coffee Wood
Asobu KB900 Cold Brew Coffee Wood
57 points to the loyalty system
---
Who is this elegance? Cold Brew coffee maker, the only one of its kind. Asobu KB900 in wood finish. It is portable, multifunctional and vacuum insulated. No BPA or disposable filters and 100% unbreakable. More
Product code: 1871 Shipping options
Who is this elegance? Cold Brew coffee maker, the only one of its kind. Asobu KB900 in wood finish. It is portable, multifunctional and vacuum insulated. No BPA or disposable filters and 100% unbreakable. More
Product code: 1871 Shipping options
Asobu KB900. Wooden Cold Brew Coffee Maker
✓ Coffee maker and thermos - complete Cold Brew 2in1 set
✓ Portable Cold Brew Maker
✓ for brewing up to 1 l of coffee
✓ Top extraction container made of 100% shatterproof Tritan
✓ BPA-free
✓s tainless steel super fine filter for reusable use
✓ production of pure and fine cold brew coffee
✓ bottom thermo container with copper double-walled vacuum insulation
✓ long-lasting temperature maintenance of the beverage inside the thermos
✓S uitable for Cold Brew Coffee and cold tea preparation
✓ also available in white, black and silver.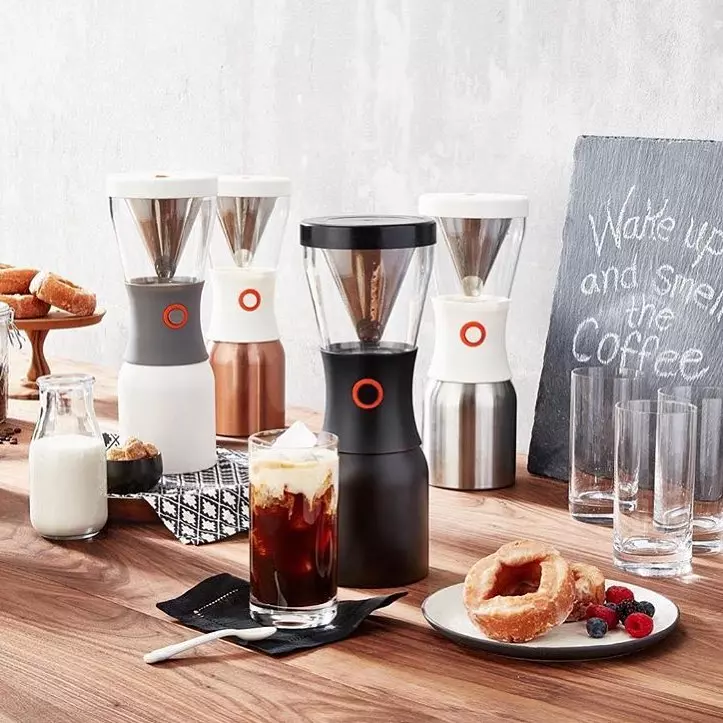 Iced coffee from wooden Asobu Cold Brew Maker
With typical iced coffee, hot coffee is prepared and then cooled. The flavours of such coffee are thus drastically altered into unpleasantly sour and bitter at the same time. If you let the coffee be extracted directly with cold water, Cold Brew is created.
A drink with a unique, light and addictively good flavour profile. It's not overly sour or bitter. It's juicy and fragrant. It has 80% less acidity, a deeper yet naturally sweet coffee flavour and an extra dose of caffeine. And did you know that cold brew coffee also retains more antioxidants?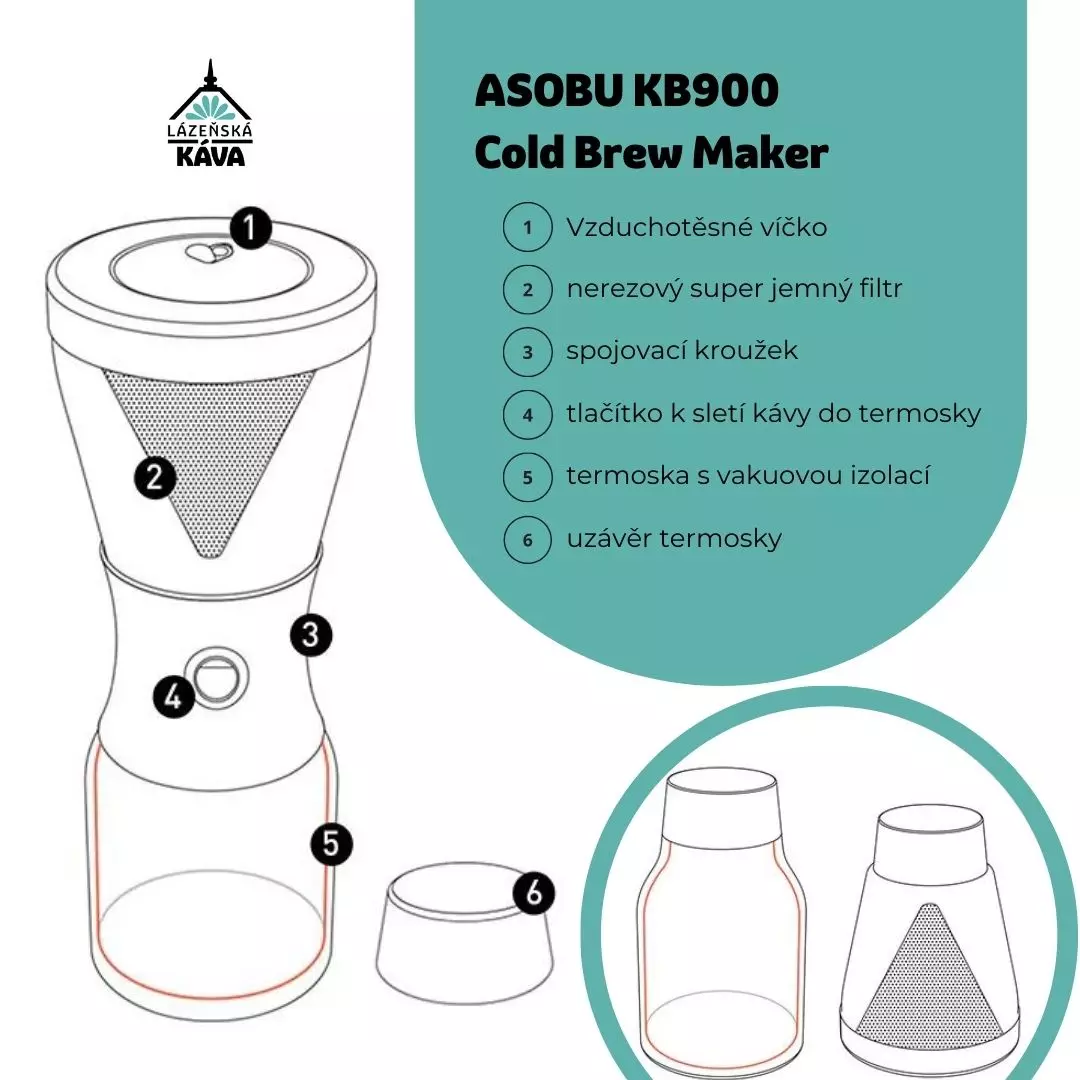 How to Cold Brew in Asobu KB900 Wood
Fill the filter with freshly ground coffee, then pour in cold water in a circular motion, preferably from a filter kettle. Repeat this process three times. The magic of cold brew coffee sets in, but it needs its time of about 12 hours. However, the refreshing coffee with such a silky taste is really worth it.
The ideal is to "Cold Brew" in the evening. In the morning, open the sealed coffee machine and press the button. The coffee is then artfully poured into a serving/carrying/storage and, above all, vacuum-insulated container.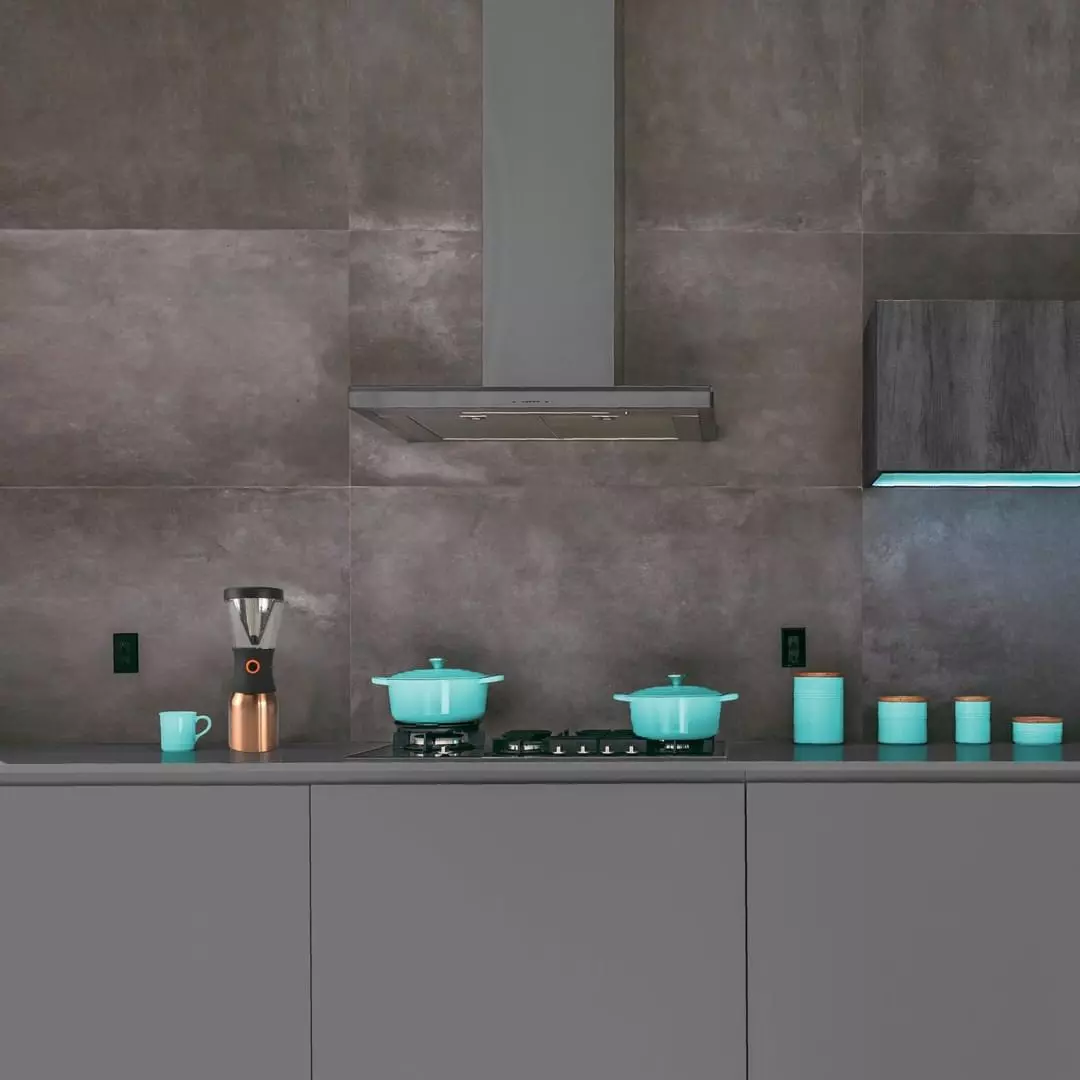 Parameters
| | |
| --- | --- |
| Colour | |
| Volume | 1000 ml |
Alternative products (3)