Asobu Le Baton Floral 500 ml
Asobu Le Baton Floral 500 ml
-11%
24 points to the loyalty system
---
Asobu Le Baton is a vacuum insulated travel bottle with a capacity of 500 ml. It's sleek, practical, durable and keeps your drink at temperature for hours! More
Product code: 3700 Shipping options
Standard price
27,50 €
.
Save
11%
(3 €)
24,50 €
Asobu Le Baton is a vacuum insulated travel bottle with a capacity of 500 ml. It's sleek, practical, durable and keeps your drink at temperature for hours! More
Product code: 3700 Shipping options
Asobu Le Baton 500 ml thermos with flower pattern
✓ Elegant and practical thermos
✓ ideal solution for travel
✓ vacuum insulated double walls
✓ high resistance to damage
✓ design allows to reduce the weight of the container significantly
✓ keeps drinks warm for 12 hours
✓ cold for up to 24 hours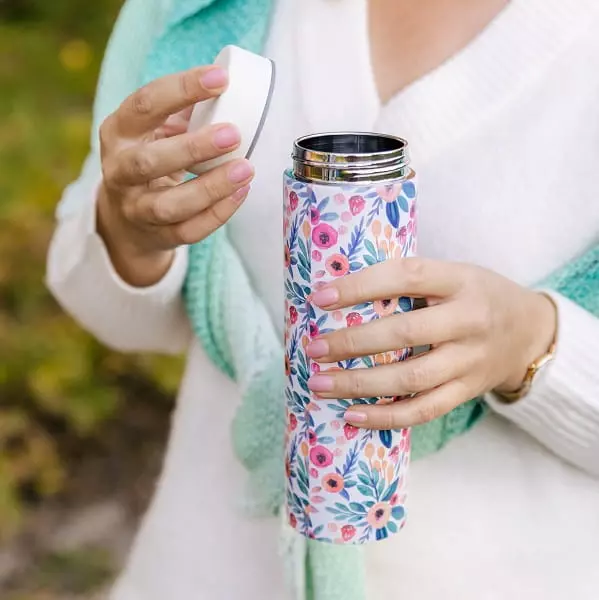 Asobu Floral Travel Thermos
Are you one of the restless people who are constantly flying around the world and can't drink your coffee in the comfort of your couch? Are you looking for a thermo bottle that keeps your drink warm long enough in the summer and cold for hours in the winter? In that case, we've found you a travel buddy! It's none other than Asobu Le Baton.