Baratza Encore ESP coffee grinder black
Baratza Encore ESP coffee grinder black
234 points to the loyalty system
---
The new version of the famous Baratza Encore grinder is here! This time with micro grind coarseness adjustment for perfect espresso. Introducing the versatile Baratza Encore ESP electric home grinder in black. More
Product code: 6142 Shipping options
The new version of the famous Baratza Encore grinder is here! This time with micro grind coarseness adjustment for perfect espresso. Introducing the versatile Baratza Encore ESP electric home grinder in black. More
Product code: 6142 Shipping options
Black electric grinder Baratza Encore ESP
✔️ powerful electric home universal grinder
✔️ steel 40 mm conical grinding stones
✔️ 40 degrees of grinding coarseness
✔️ micro-adjustment for espresso grinding
✔️ macro adjustment for filter grinding
✔️ dosing cup for transfer directly to the portafilter
✔️ intuitive operation and easy maintenance
✔️ 550 rpm
✔️ speed 1.5 - 2.4 g/s
✔️ grain hopper capacity 300 g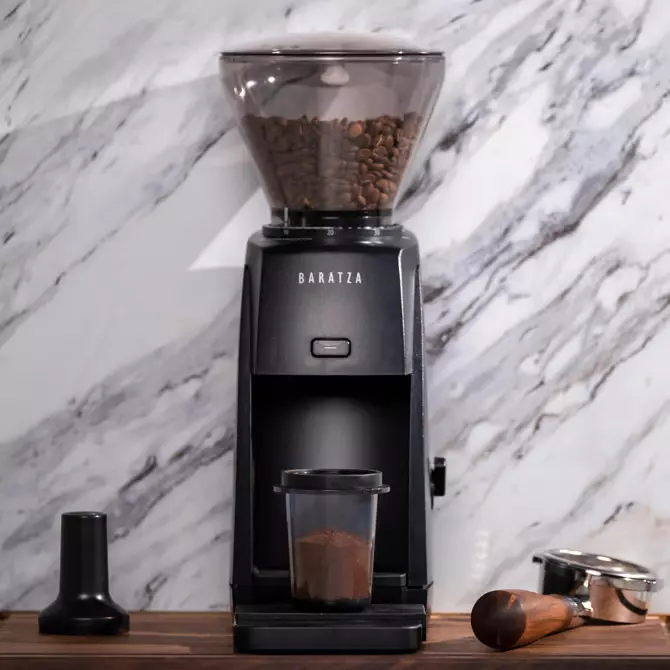 Home espresso grinder and filter
Introducing a new and improved version of the popular grinder from Baratza. Thanks to innovative features and micro fine coarseness adjustment, the Encore ESP can perfectly grind coffee not only for filter but also for espresso.
It offers 40 grind coarseness settings, with the first 20 settings suitable for espresso grinding and the next 20 settings for filter and other alternative brewing methods. The precision of the grind and the perfect taste of the resulting coffee are also ensured by the 40 mm conical M2 steel grinding stones, which are manufactured in Europe.
There is also a quiet yet powerful torque motor that reliably drives the entire internal mechanism of the grinder. The speed of the grinder is 1.5 - 2.4 g/s and the number of revolutions per minute reaches 550.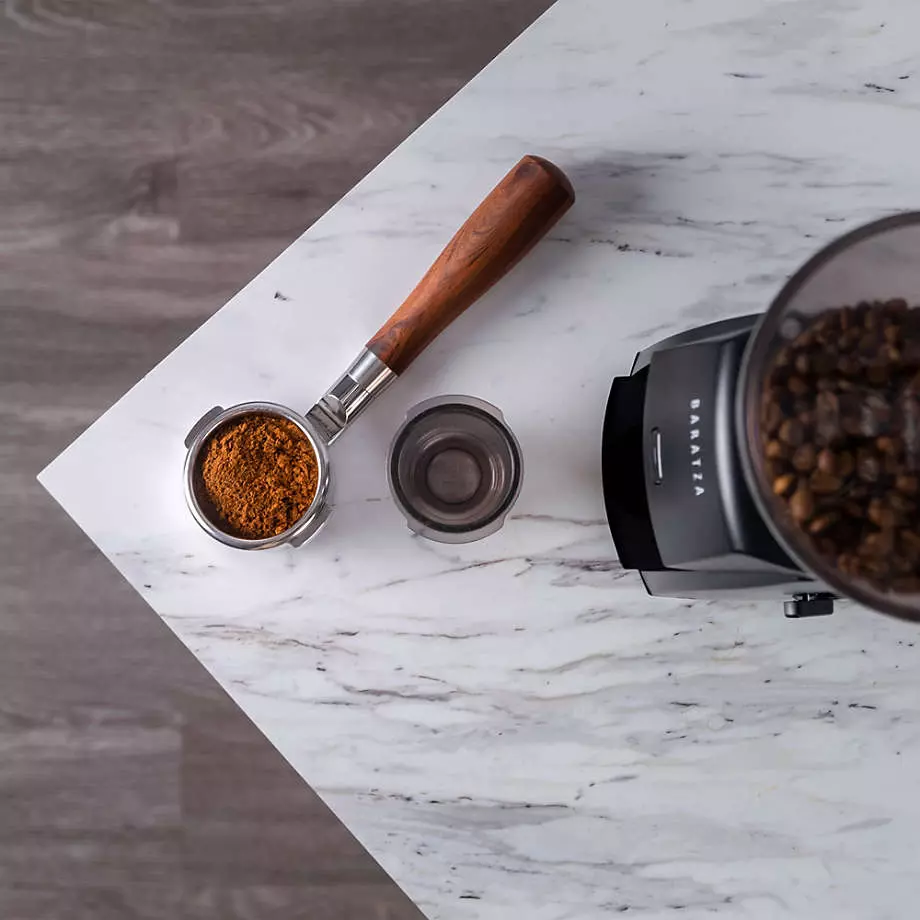 Practical to use and intuitive to operate
A practical 54 mm diameter dosing cup (with 58 mm adapter) is also included, which makes it easy to transfer the ground coffee directly into the portafilter.
The operation of this grinder is very easy and intuitive. Whether you love espresso or filter coffee, the Encore ESP can handle it all. It is ideal for all enthusiastic home baristas and for more advanced users looking for a reliable all-round grinder.
Plus, the beautiful black sleek design will fit into any kitchen and barista corner. The bean hopper capacity is 300 g and the ground coffee hopper capacity is 120 g.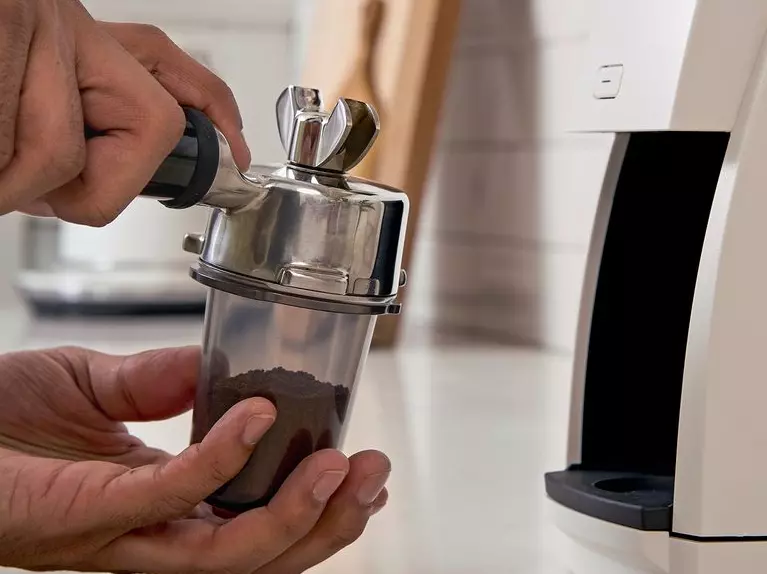 Parameters
| | |
| --- | --- |
| Colour | |
| Dosage of the grinder | Manual |
| Display | No |
| Functions of the grinder | Coarseness setting |
| Hopper capacity (g) | 220 |
| Material | Stainless steel, Plastic |
| Material of grinding stones | Steel |
| Grinder suitable for | Offices, Households |
| Voltage | 230V |
| Using | Home |
| Power input (W) | 110 |
| For | Filtered coffee, Alternative methods of preparation |
| Coffee grinder label | Cheap |
| Shape of grinding stones | Conical |
| Type | Electric |
| Size of grinding stones (mm) | 40 mm |
How can the quality of grinding vary with electric coffee grinders? For example, find out the differences between the German Mahlkönig and Graef grinders or how the popular Mignon grinder fares in terms of quality.
Alternative products (3)
Rating value is 5 of 5
in stock
266,50 €
| | |
| --- | --- |
| For | Filtered coffee, Alternative methods of preparation |
| Material of grinding stones | Steel |
| Shape of grinding stones | Conical |
| Size of grinding stones (mm) | 40 mm |
| | |
| --- | --- |
| Material of grinding stones | Steel |
| Shape of grinding stones | Conical |
| Size of grinding stones (mm) | 40 mm |
| | |
| --- | --- |
| Material of grinding stones | Steel |
| Shape of grinding stones | Flat |
| Size of grinding stones (mm) | 50 mm |