Barista & Co Brew It Stick Grey/Teal
Barista & Co Brew It Stick Grey/Teal
17 points to the loyalty system
---
The possibility of preparing coffee in the simplest way directly in the cup. You can take the Brew It Stick with you and brew good coffee anywhere. More
Product code: 862 Shipping options
The possibility of preparing coffee in the simplest way directly in the cup. You can take the Brew It Stick with you and brew good coffee anywhere. More
Product code: 862 Shipping options
If you wish to change your instant coffee and switch to the simplest method for brewing fresh, here is the solution = Brew It Stick. It manages to create a simple process that makes fresh coffee right in your cup.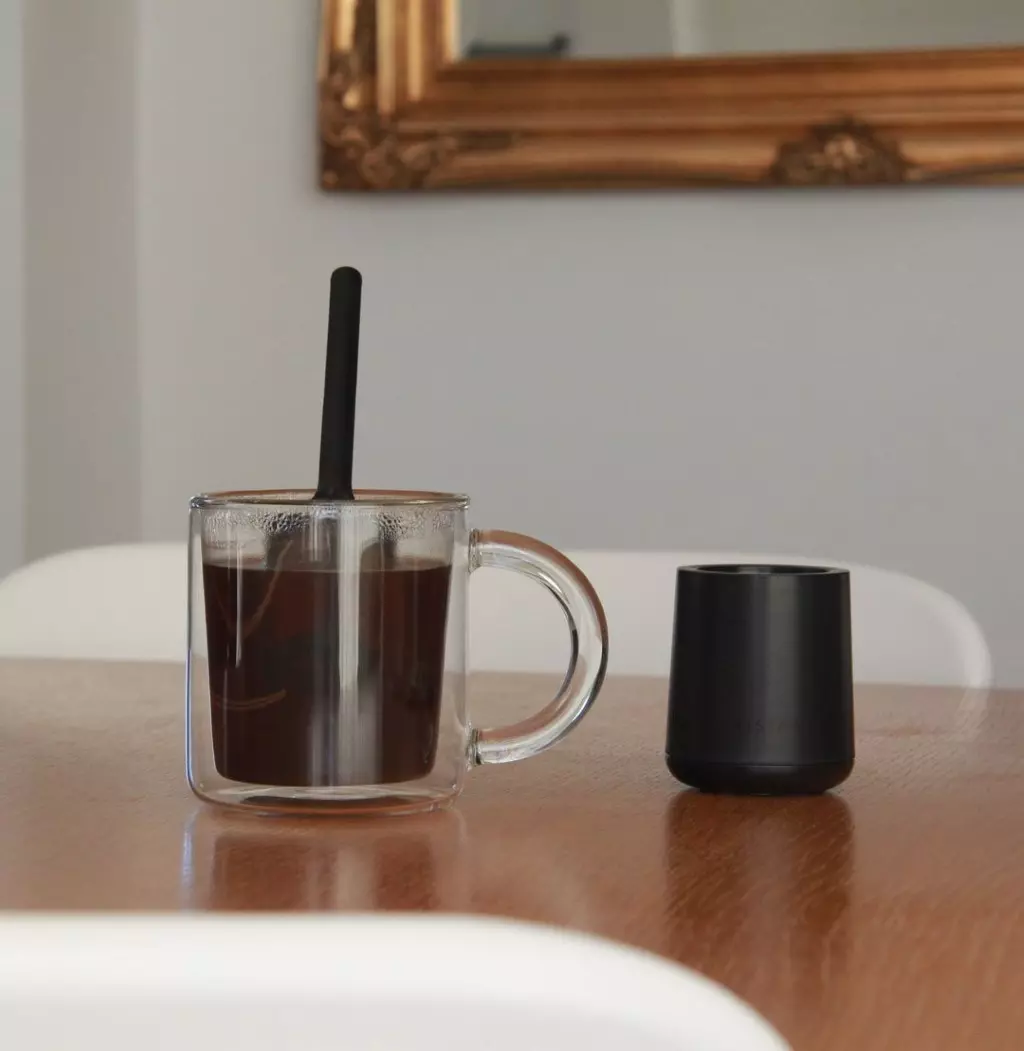 For home, office, travel
Brew It Stick is truly for use anywhere. Stick it in your pocket and the material used makes it very lightweight. So it can replace the French Press. We can describe the preparation of coffee in a few steps, it is really simple, judge for yourself:
Prepare coarsely ground coffee
Remove the handle
Fill the basket with freshly ground coffee and screw the handle back on.
Pour water into the cup at a temperature of approximately 96°C to prevent the coffee from scalding.
Insert the cup and stir. This will extract all the ground beans.
After 4 minutes, remove the Brew It Stick and enjoy!
The easy solution
Yes, we can give 120% to the preparation of filter coffee when we want to achieve the best taste result. But there are many of us who are not interested in standing at the counter for 10 minutes and making good coffee. That's why Brew It Stick was created to enable you to prepare a great cup in the easiest way. You can also simply clean the strainer after preparation.
Parameters
| | |
| --- | --- |
| Colour | |
| Material | Plastic |
| Maximum number of cups | 1 |