Barista & Co Core Cooper 600 ml
Barista & Co Core Cooper 600 ml
22 points to the loyalty system
---
Milkjug in pink for whipping milk made of high-quality and durable steel. Thanks to its thin walls, you will feel the change in milk temperature immediately, so there is no more risk of overheating and wasting milk. The measuring cups inside the jug ensure precision. The teapot is suitable for everyday use and high traffic in cafes. More
Product code: 1541 Shipping options
Milkjug in pink for whipping milk made of high-quality and durable steel. Thanks to its thin walls, you will feel the change in milk temperature immediately, so there is no more risk of overheating and wasting milk. The measuring cups inside the jug ensure precision. The teapot is suitable for everyday use and high traffic in cafes. More
Product code: 1541 Shipping options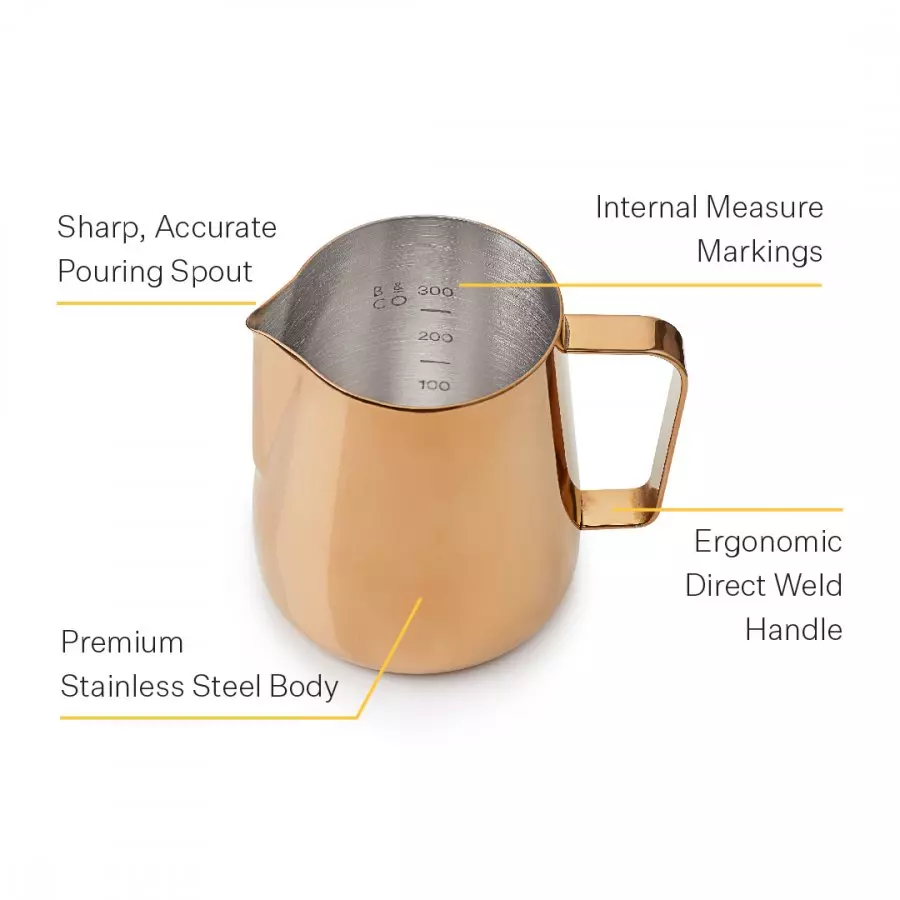 Elegant pink teapot
The Barista & Co brand already has in its name that it is dedicated to the production of special products for baristas. This teapot is a professional standard. The spacious ergonomic handle in the same design will ensure you hold the teapot correctly and therefore have perfectly whipped milk for your cappuccino. The premium stainless steel looks elegant while adding durability that will last through heavy use. The sophisticated milk spout ensures that the milk actually flows where it's supposed to and doesn't stain anything around it. This teapot will help you on your way to your perfect latte art that all cappuccino and flat whip lovers will enjoy.
The perfect cappuccino rosette teapot
The milk jug is made of high quality 18/8 stainless steel as standard. The teapot also has a professionally made spout for precise and clean latte art. We all know that latte art cannot be learned in a day. However, the important step is choosing the teapot with which you whisk your milk. The British company Barista & Co thus offers the best tools for all baristas. Amateur and professional. Create the most beautiful rosettes and tulips in your cappuccino with a Barista & Co teapot.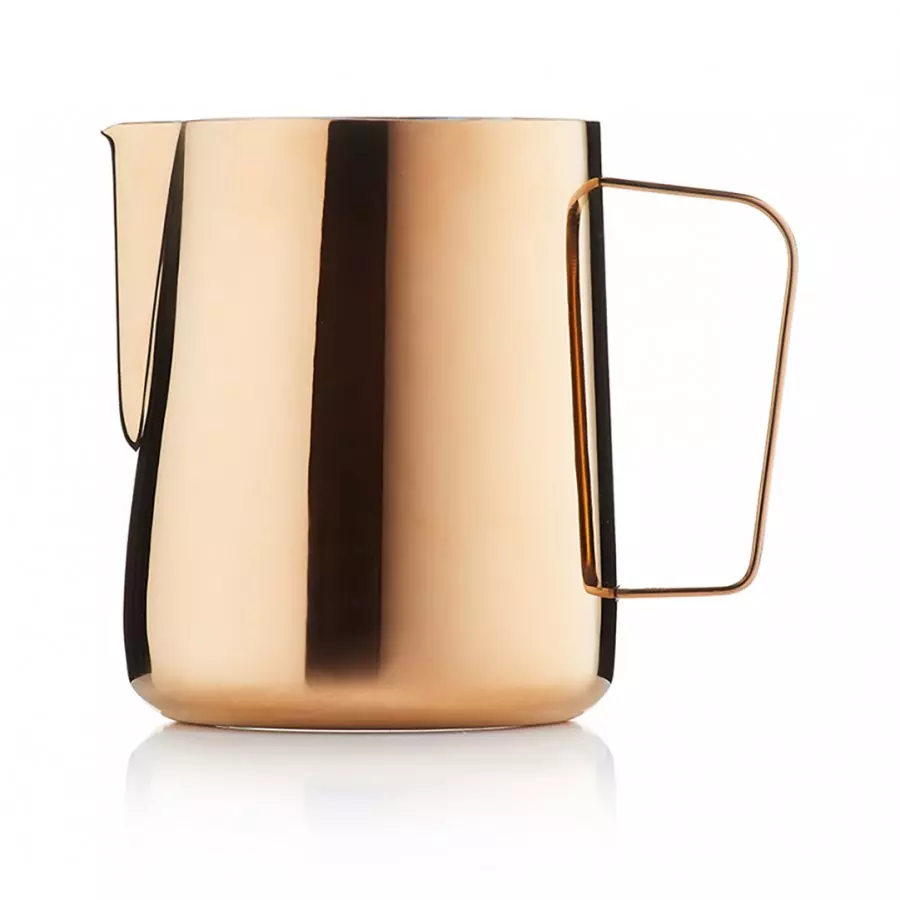 Parameters
| | |
| --- | --- |
| Colour | |
| Material | Stainless steel |
| Volume | 600 ml |