Barista & Co Twist Press Coffee Maker 2.0 Black
Barista & Co Twist Press Coffee Maker 2.0 Black
---
Pocket coffee machine for quick and easy preparation of great coffee. By combining three preparation techniques, you will achieve a strong extraction with this gadget. For example, you can prepare your favourite americano wherever you are. More
Product code: 872 Shipping options
Pocket coffee machine for quick and easy preparation of great coffee. By combining three preparation techniques, you will achieve a strong extraction with this gadget. For example, you can prepare your favourite americano wherever you are. More
Product code: 872 Shipping options
A patented technology that combines three coffee brewing techniques. By watering, leaching and extracting with pressure, you will always achieve a full-bodied coffee.
Fast preparation and excellent taste
The goal of the inventors of the Twist Press was a coffee machine that prepares a flavour-balanced and full-bodied coffee in a short time and simply. After 2 years of research and prototypes, they introduce the Twist Press to the world. A coffee maker that makes coffee in 60 seconds and requires only hot water and ground coffee. At the same time, they have managed to put their unique patented coffee brewing technology into a coffee machine that is so portable you can take it with you everywhere.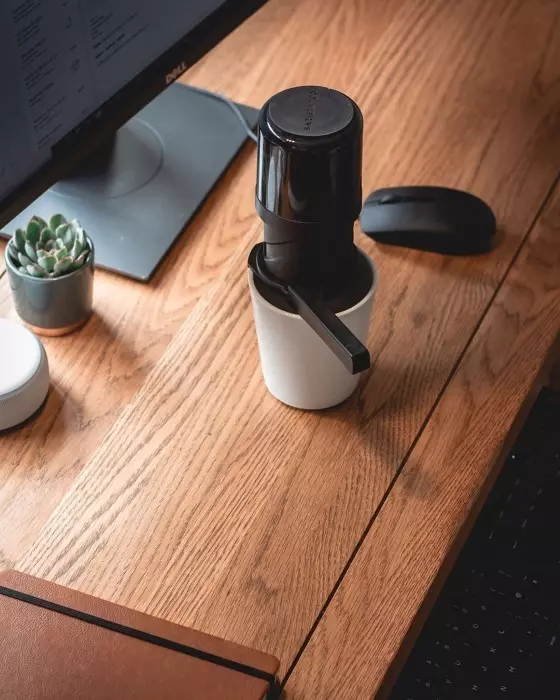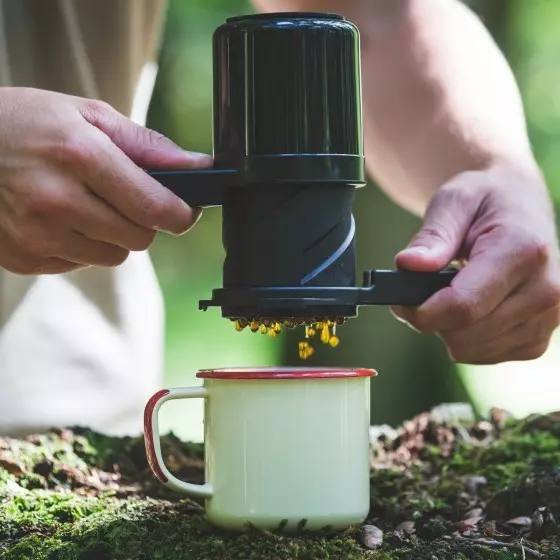 Coffee maker in your pocket
The Twist Press is truly a small coffee machine. It fits in your pocket and small backpack. It will become an indispensable travel companion. With the Twist Press you can prepare great coffee everywhere. In the office, by the water or even on a hike.
Coffee to your taste
The manufacturers of the coffee machine wanted to satisfy as many people as possible. That's why you can use one of two types of filters with the machine. If you reach for the paper one, you will enjoy a cup of clean and light coffee with a spicy taste. In case you want a flavorful cup of strong coffee, use a metal filter. Coffee made in a Twist Press with a metal filter is suitable as a base for coffee drinks or milk drinks such as caffe lattes.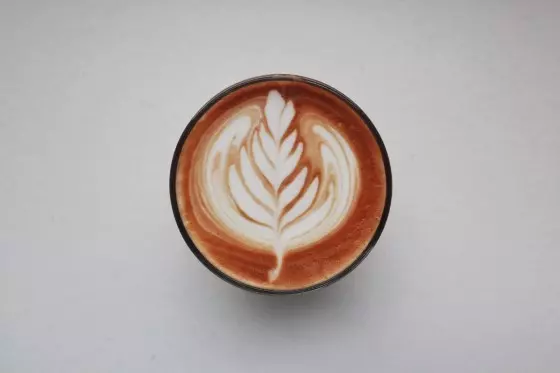 TwistPress preparation in 30 seconds
AeroPress, Delter Coffee Press, Twist Press - they all look very similar. They all make filter coffee. So what's the difference between them? Is one better than the other?