Barista apron with straps black
Barista apron with straps black
69 points to the loyalty system
---
Every good barista should have an apron. The apron looks clean and elegant. A versatile apron, great in the kitchen or on the shop floor. The addition of leather elements adds to its elegance. More
Product code: 1874 Shipping options
Every good barista should have an apron. The apron looks clean and elegant. A versatile apron, great in the kitchen or on the shop floor. The addition of leather elements adds to its elegance. More
Product code: 1874 Shipping options
Thestylish, versatile apron with cotton straps works well in the kitchen and workshop, in the garden, at the grill, etc. It is also suitable for restaurants or cafes, easy maintenance thanks to the detachable straps.
Stylish apron
Theapron is equipped with a divided pocket. The straps made of cotton are detachable by means of a metal carabiner -> they can be detached before washing and maintenance is very easy (washing, ironing cotton).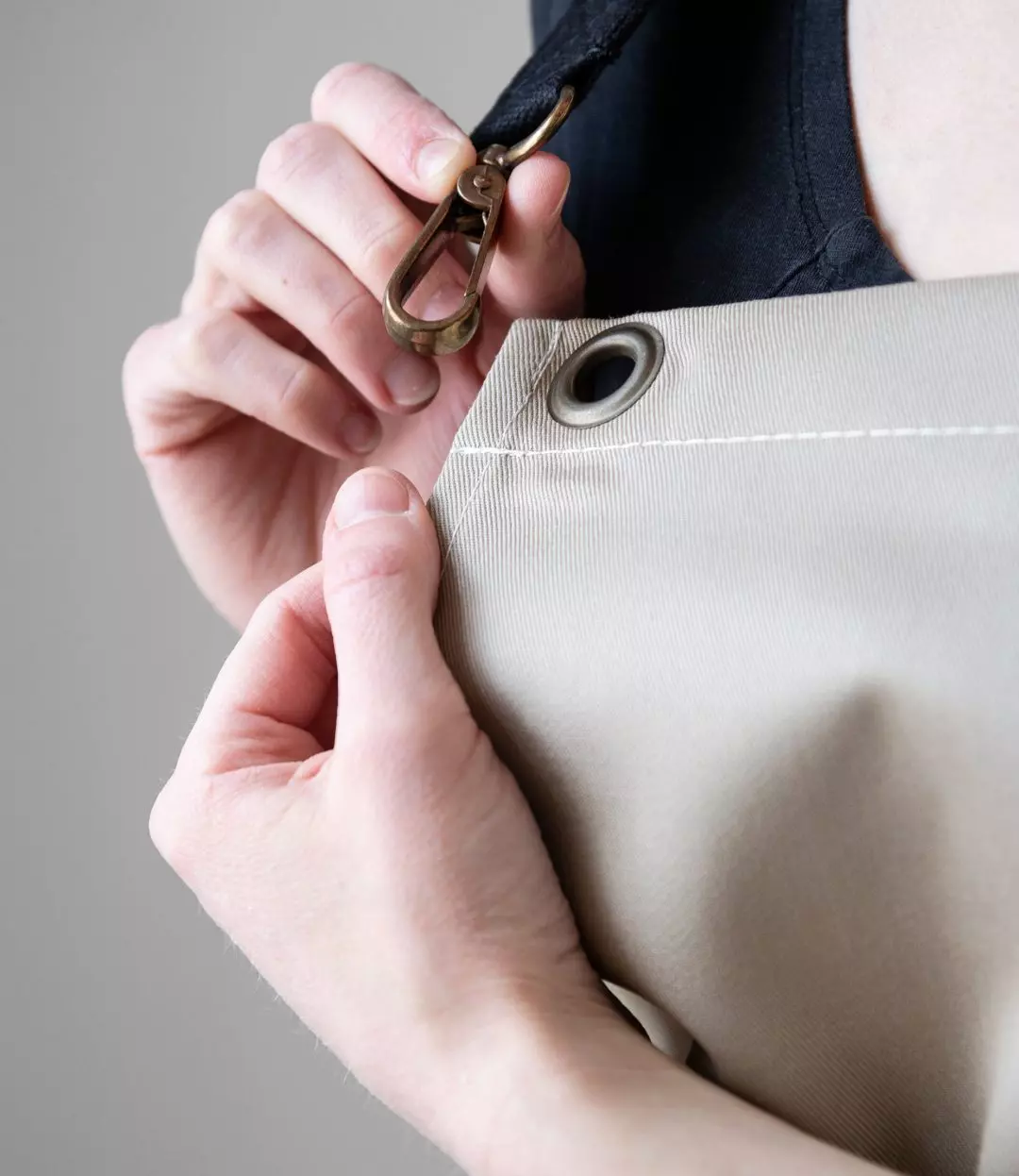 Maintenance
Unfasten the straps, then the apron can be machine washed at 40ºC and ironed (cotton).
Alternative products (3)