Barista Hustle the Tamper
Barista Hustle the Tamper
61 points to the loyalty system
---
Barista Hustle the Tamper with attention to detail. With a diameter of 58.4 mm, it fits into modern espresso baskets. It's lightweight, portable and durable. Plus, the tamper base is easy to replace when worn. This handy helper is a must-have in the professional barista's kit. More
Product code: 2654 Shipping options
Barista Hustle the Tamper with attention to detail. With a diameter of 58.4 mm, it fits into modern espresso baskets. It's lightweight, portable and durable. Plus, the tamper base is easy to replace when worn. This handy helper is a must-have in the professional barista's kit. More
Product code: 2654 Shipping options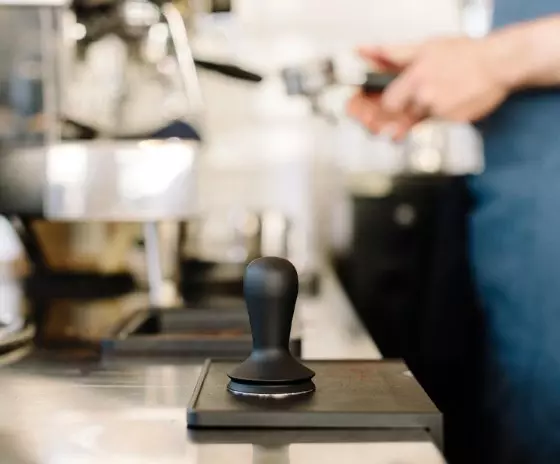 Lightweight and accurate tamper
Alightweight tamper that weighs just 250 grams. No more sore hands when pouring coffee. At the same time, it will hold nicely upright, so the coffee will be precisely and evenly distributed in the portafilter. It fits precisely into modern espresso baskets with a diameter of 58.4 mm. The sharp corner radius ensures that no area of the packed surface is missed.
A material that lasts forever and a great housing
The tamper is not only lightweight but also very durable. Its durability is ensured by the material made of anodized type III aluminum and, of course, the flat base made of stainless steel. After all, if your tamper gets a lot of wear and tear due to some unexpected fall, you don't have to buy a whole new one. The base of the tamper can be replaced very easily. You don't even have to worry about how to protect the tamper in case of storage and transport. There is a special zippered foam case that will also be an effective accessory for your tamper.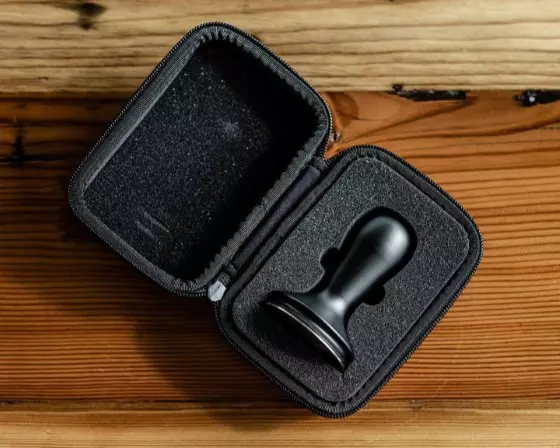 Parameters
| | |
| --- | --- |
| Weight (g) | 250 |
| Compatibility coffee maker | Lelit Glenda PL41PLUS, Lelit Glenda PL41PLUST, Lelit Victoria PL91T, Lelit Elizabeth PL92T, Lelit Mara PL62X, Lelit Mara PL62T, Lelit Bianca PL162T, Lelit Kate PL82T, Rancilio Silvia E, Rocket Espresso Giotto Cronometro, Rocket Espresso R 58 Cinquantotto, Rocket Espresso Appartamento, Rocket Espresso Mozzafiato Cronometro, Rocket Espresso R 60V, Rocket Espresso R NINE ONE, Ascaso Dream One, Ascaso Dream PID, Ascaso Steel Uno PID, ECM Casa, ECM Classics, ECM PID Puristics, ECM Mechanics V Slim, ECM Mechanics IV Profi, ECM Technika V Profi PID, ECM Electronics II Profi, ECM Synchronics, Rancilio Silvia Pro, Gaggia New Classic, Nuova Simonelli Aurelia, Nuova Simonelli Appia Life, Nuova Simonelli Oscar II, Victoria Arduino Black Eagle, Victoria Arduino White Eagle, Nuova Simonelli Oscar I, Nuova Simonelli Aurelia Wave, Victoria Arduino Atom Prima One 65, Rancilio Silvia Pro X, Ascaso, Astoria, Bezzera, Bfc, Brasilia, Carimali, Conti, E61, ECM, Electricity, Expobar, Faema, Gaggia, Grimac, Isomac, La Marzocco, La Scala, Nuova Simonelli, Rancilio, Rocket Espresso, VFA, Victoria Arduino, Wega, La Marzocco GB5, La Marzocco FB80, La Marzocco PB, La Marzocco Strada EP, La Marzocco GS3, La Marzocco Linea, La Marzocco FB110 |
| Material | anodised aluminium |
| Average | 58.4 mm |