Barista Space Blue 600 ml
Barista Space Blue 600 ml
48 points to the loyalty system
---
Spice up your café with a milk churn. A comfortable handle, sharp tip and thin stainless steel. These are the qualities that the rainbow teapot from Barista Space boasts. More
Product code: 2207 Shipping options
Spice up your café with a milk churn. A comfortable handle, sharp tip and thin stainless steel. These are the qualities that the rainbow teapot from Barista Space boasts. More
Product code: 2207 Shipping options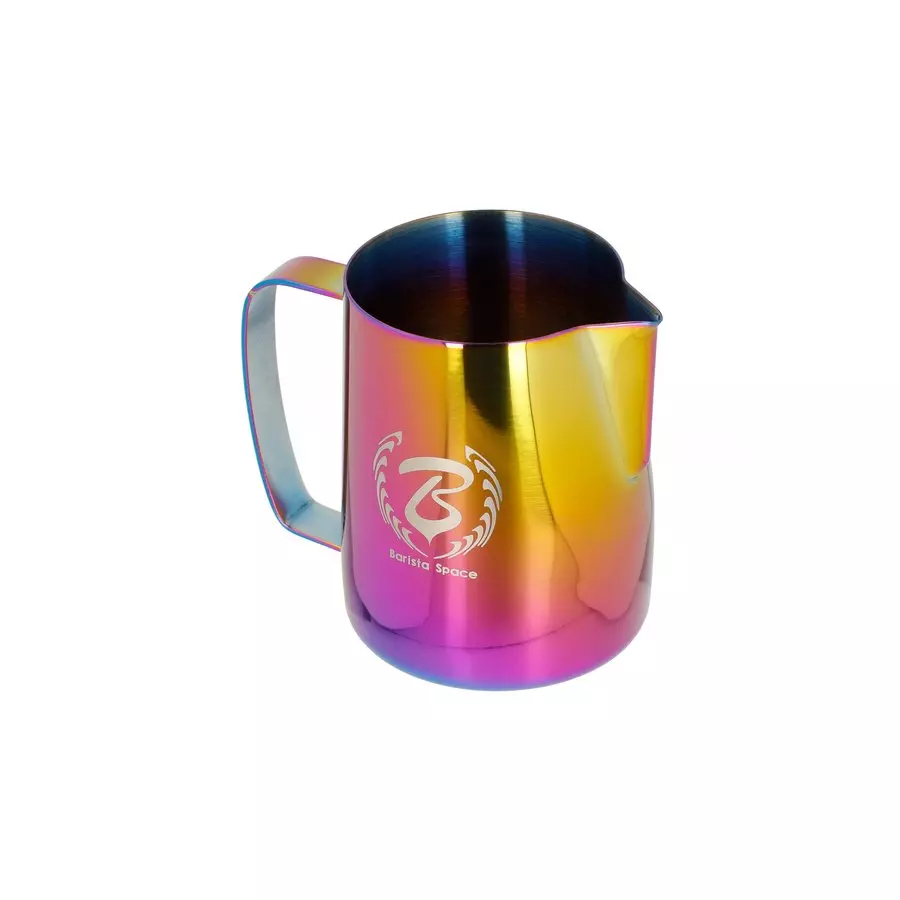 One of the lightest teapots for baristas
The teapots from the popular Barista Space brand are made of premium thin stainless steel. This makes the teapot very lightweight, weighing 145 grams. You will find precision in every piece of the teapot. The precision-crafted handle is very comfortable to hold, allowing you to precisely control individual hand movements when you are just drawing intricate latte art into your cappuccino. Another great advantage is the sharp beak on the teapot, which is made for perfectly precise and clean latte art.
Precision and design first
What you'll definitely love about the teapot is its blue colour. It throws a glare in any light. It's really high quality, making it suitable for the everyday hustle and bustle of your café. Complement your coffee machine with a perfectly iridescent whisk teapot and become a master of latte art.