Beanie Ethiopia - poster A4
Beanie Ethiopia - poster A4
11 points to the loyalty system
---
The stylish poster with Ethiopia motif in A4 format will not only make you happy with its beautiful design, but you will also learn a lot of interesting coffee information from it. An ideal gift for all coffee lovers. More
Manufacturer: BeanieProduct code: 5645 Shipping options
The stylish poster with Ethiopia motif in A4 format will not only make you happy with its beautiful design, but you will also learn a lot of interesting coffee information from it. An ideal gift for all coffee lovers. More
Manufacturer: BeanieProduct code: 5645 Shipping options
✔️

stylish poster in A4 format

✔️

coffee design

✔️

matt chalk paper with high grammage

✔️

ideal gift for coffee lovers

✔️

from the Czech brand Beanie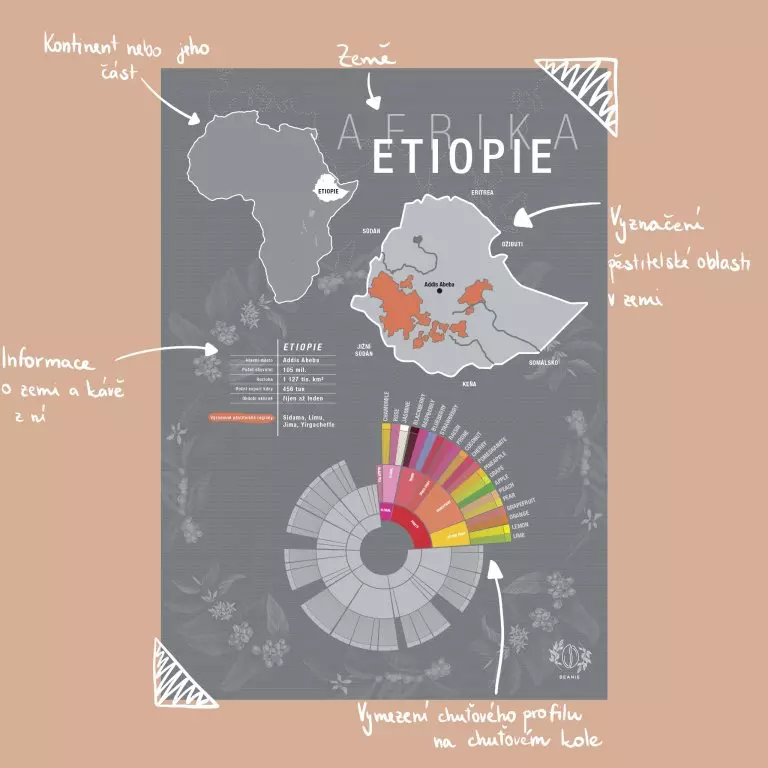 The original gift for coffee lovers
Give your loved ones this original poster to express that they are suitably proud of their love of coffee. And if you're the one who's the biggest coffee enthusiast in your neighbourhood, make yourself happy and gift it to yourself.
We recommend that you leave the poster overnight, unfolded motif side down. It will straighten up nicely and be easier to work with the next day.
The frame is not included.