Bialetti Moka Express 9 cups
Bialetti Moka Express 9 cups
-23%
39 points to the loyalty system
---
Product code: 3038 Shipping options
Standard price
51,30 €
.
Save
23%
(12 €)
39,30 €
Product code: 3038 Shipping options
The Moka Express is one of the most successful Italian designs of the last century. The Art Deco shape was given to the coffee machine by Alfonso Bialetti in 1933. Thanks to the ideal octagonal shape, which allows the heat to spread perfectly, and the coffee machine material - aluminium - you will be able to enjoy the best taste of your coffee after just a few cups. Over time, the coffee maker acquires a patina that is indispensable for the right taste of coffee.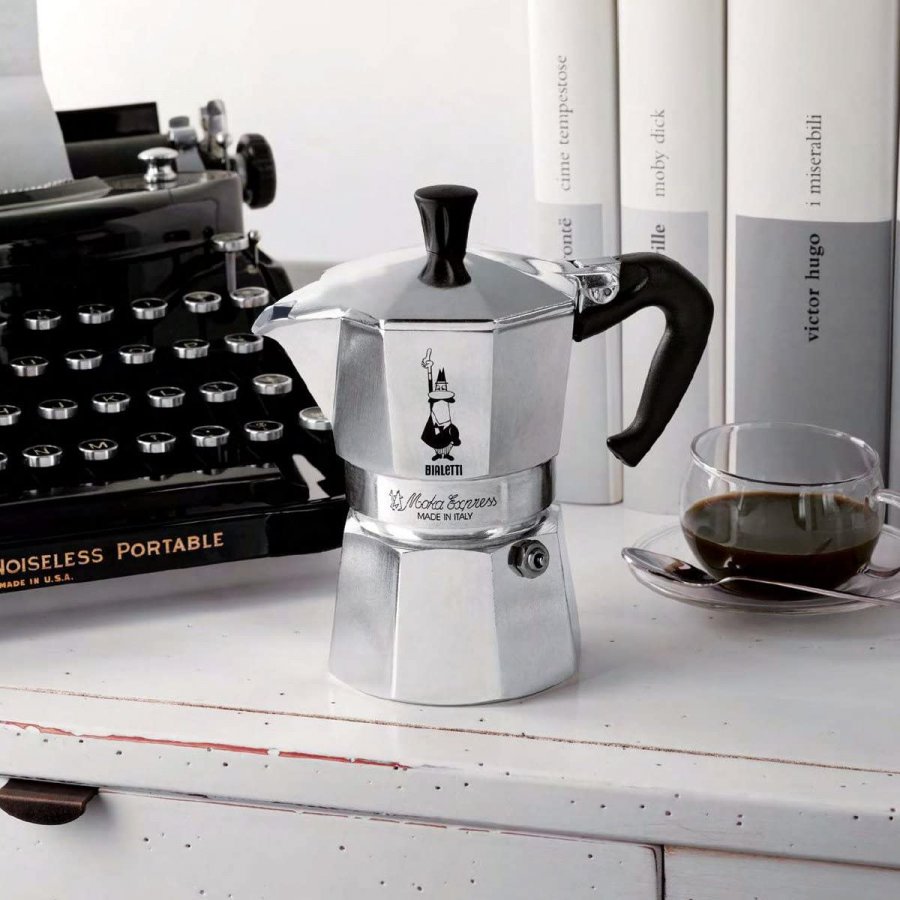 The legend of legends
The Italian manufacturer Bialetti is one of the first inventors of the moka pot in the last century. This is exactly what its first classic aluminium mocha pot looked like. The legendary moka pot can be found in every Italian home and even in every accommodation. There are many variants, types and sizes. The 1-cup variant is ideal especially for individuals but also for travelling, thanks to its small size. The capacity is 420 ml.
For espresso lovers
The moka teapot is one of the alternatives for making coffee. It is the ideal option for those who do not want to spend big money on an expensive coffee machine, but still need to drink espresso daily. All types of moka pots make coffee that is most similar to espresso. Therefore, choose coffee that has been roasted for espresso. But if you want to experiment, try coffees designed for a filter. There are no limits to taste. Spare parts for a moka pot are easy to find and readily available. Moka pots have a non-destructive safety valve.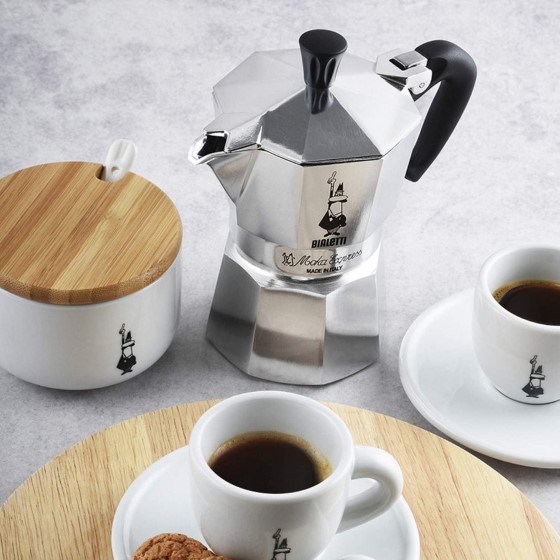 Parameters
| | |
| --- | --- |
| Colour | |
| Material | Aluminium |
| Maximum number of cups | 9 |
| Volume | 420 ml |
| Heating source | Gas, Glass Ceramics, Halogen |
Everything you ever wanted to know about the Moka teapot. It is the most popular home coffee maker of all generations since 1933. The Moka pot is one of the easiest and most popular coffees to prepare. Let's get acquainted with it.
---
For a better mood and more energy on days that are getting shorter and shorter and the sun is fading, a cup of coffee is more than a good choice. Likewise, we often resort to hot chocolate. The mocha or moccaccino is both. Chocolate and coffee.