Bialetti New Moka Induction 4 cups black
Bialetti New Moka Induction 4 cups black
---
Moka teapot from Italian Bialetti. It is suitable for induction and other types of cookers. The new version of the moka teapot has retained the quality and tradition, which has been complemented by elegance and minimalism. Prepare delicious coffee that tastes like espresso . More
Product code: 1279 Shipping options
Standard price
50,50 €
.
Save
13%
(6,70 €)
43,80 €
Moka teapot from Italian Bialetti. It is suitable for induction and other types of cookers. The new version of the moka teapot has retained the quality and tradition, which has been complemented by elegance and minimalism. Prepare delicious coffee that tastes like espresso . More
Product code: 1279 Shipping options
The Moka induction teapot combines different materials in soft and elegant shapes. This is the first Bialetti coffee machine that is suitable for induction hobs in the unique Moka design. The bottom part is stainless steel suitable for induction. The upper part is octagonal like the Moka. The teapot has a unique two-tone finish.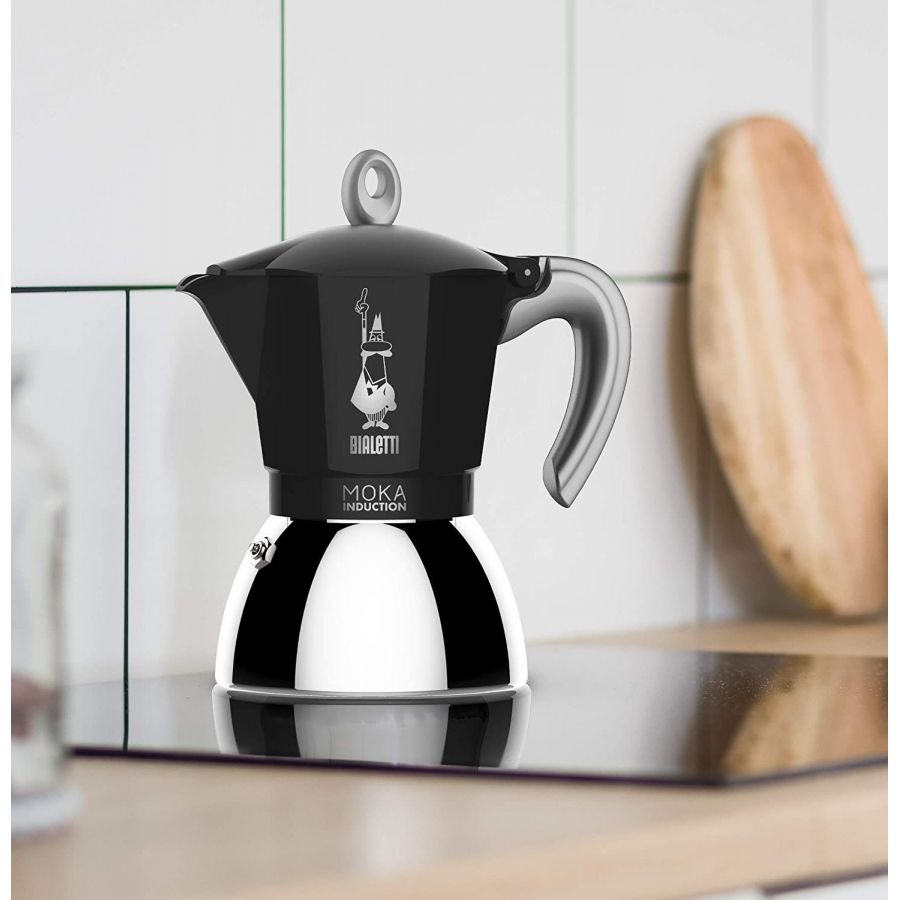 For induction and other types of cookers
The popular moka teapot is a symbol of Italy. The Moka teapot makes coffee that most closely resembles espresso, and you don't even need an expensive coffee machine to do it. The moka pot is well made, the top is made of the traditional and proven material - aluminium. This moka pot is suitable for induction and other types of cookers, which you can appreciate when you take the moka pot with you on holidays and trips. The moka kettle is tiny, so it is easy to take in your backpack. It's perfect for 4 cups of espresso.
Tradition and design
The moka pot has a comfortable handle that is made of heat-resistant plastic. The new teapot for making authentic Italian coffee combines tradition, elegance and a sense of innovation. It fits into any kitchen as it looks very minimalistic. It was made in Italy. The top is made of traditional aluminium. The taste and aroma of the coffee remain as perfect as in other Bialetti teapots.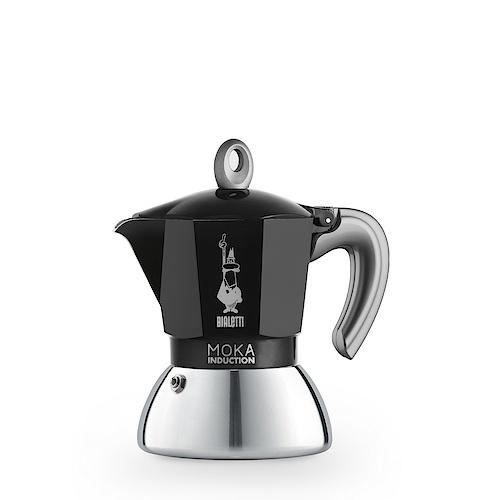 Parameters
| | |
| --- | --- |
| Colour | |
| Material | Stainless steel |
| Maximum number of cups | 4 |
| Volume | 160 ml |
| Heating source | Gas, Glass Ceramics, Halogen, Induction |
Alternative products (3)