Brewista Tornado Duo Double Wall Glass Dripper 2
Brewista Tornado Duo Double Wall Glass Dripper 2
69 points to the loyalty system
---
The unique Tornado Duo dripper from Brewista is made of high quality insulating glass with a sealed double wall. The tornado-like shape ensures perfect coffee extraction. More
Product code: 6096 Shipping options
The unique Tornado Duo dripper from Brewista is made of high quality insulating glass with a sealed double wall. The tornado-like shape ensures perfect coffee extraction. More
Product code: 6096 Shipping options
Glass Dripper Brewista Tornado Duo size 2
✔️ double-walled glass dripper Tornado Duo
✔️ Unique 18 ribs aid optimal extraction
✔️ sealed double wall insulated glass
✔️ unique tornado-shaped design
✔️ suitable for 2-4 cups
✔️ used with paper filters (compatible with V60-02 filters)
✔️ not suitable for microwave oven
✔️ hand wash recommended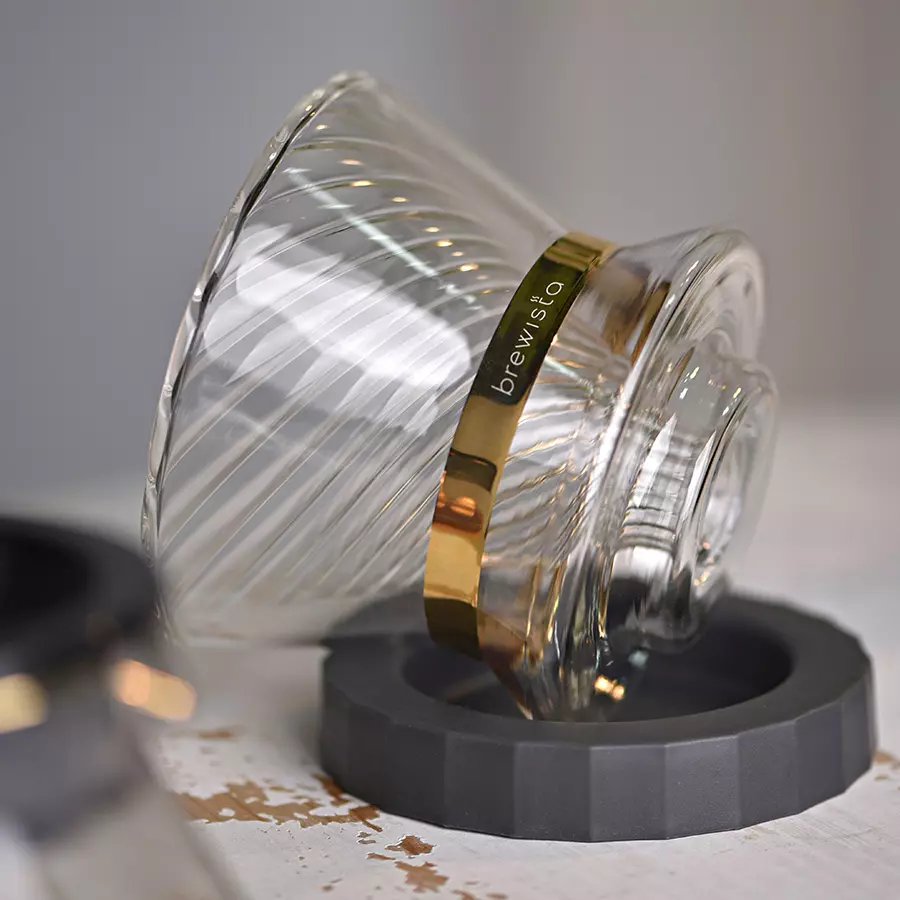 Tornado shaped dripper for even extraction
A unique dripper for making the best filter coffee. The Tornado Duo is shaped like a tornado and features 18 ribs that direct the water into a spiral, slowing down the extraction process and ensuring a fuller, more balanced coffee flavour.
It is made of high quality double insulated glass. This is a completely revolutionary dripper that has a sealed double wall, which only highlights its great features
The coffee extraction in the Tornado Duo is even and consistent and you will brew 2-4 cups in it. The dripper is used with paper filters (compatible with V60-02 filters).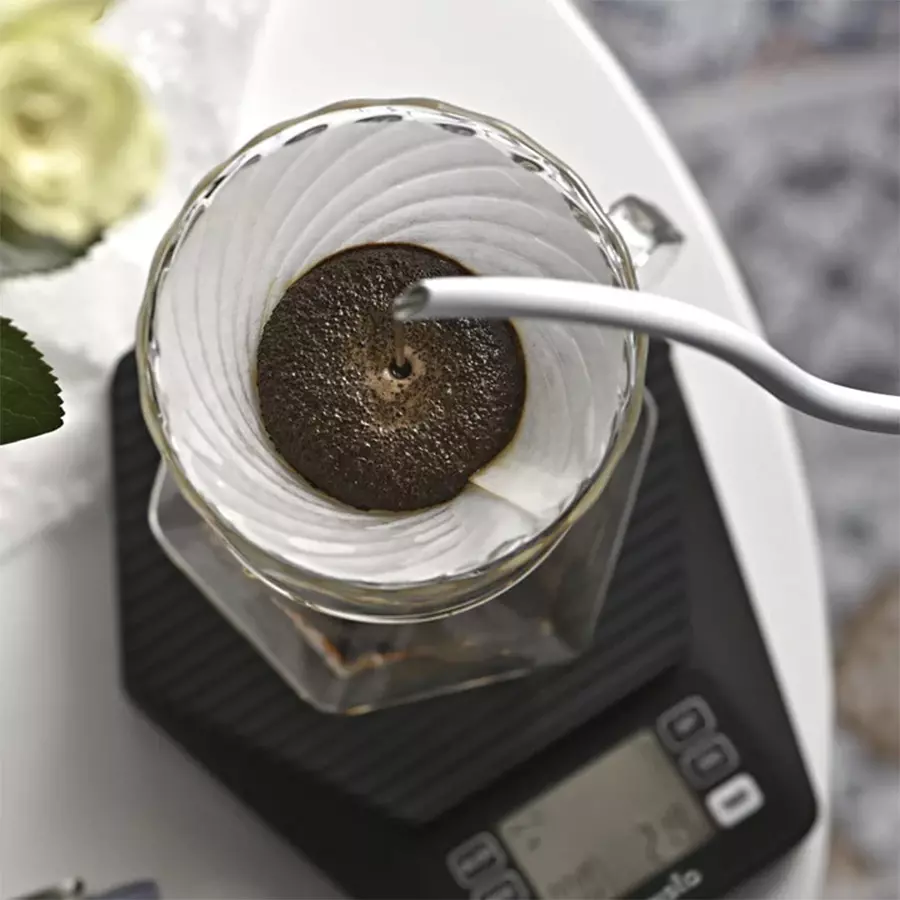 Parameters
| | |
| --- | --- |
| Colour | Transparent |
| Material | Glass |
At what temperature do you let your favourite coffee bloom in the dripper? 80 °C? 90 °C? 94 °C? What if I told you: "try it with water as hot as the tap," or "try throwing a few ice cubes on the dripper." Yes, today it's about cold brew and how it affects the final taste of the coffee.
---
From the comfort of your own home, you can provide all the coffee lovers in your area with the true joy of Christmas gift giving. Don't buy useless things, give an original gift for a coffee drinker. I have a "coffee gift book" for you, aka tips for practical, stylish and above all coffee gifts for the whole coffee-loving family.