Brewista X-Series Glass Server Large 700 ml clear
Brewista X-Series Glass Server Large 700 ml clear
57 points to the loyalty system
---
The original Brewista X-Series glass serving pot with a capacity of 700 ml is ideal for serving coffee with ease and style, with a perfectly balanced taste. More
Product code: 6092 Shipping options
The original Brewista X-Series glass serving pot with a capacity of 700 ml is ideal for serving coffee with ease and style, with a perfectly balanced taste. More
Product code: 6092 Shipping options
Clear serving pot X-Series 700 ml
✔️ for serving coffee in style
✔️ special polygonal design
✔️ for balanced oxygenation and full coffee aroma
✔️ precisely shaped spout for easy pouring
✔️ sealed rim for easy carrying and temperature retention
✔️ not microwaveable
✔️ not recommended for dishwasher use
✔️ made from high quality heat resistant borosilicate glass
✔️ cap made of BPA-free plastic
✔️ volume 700 ml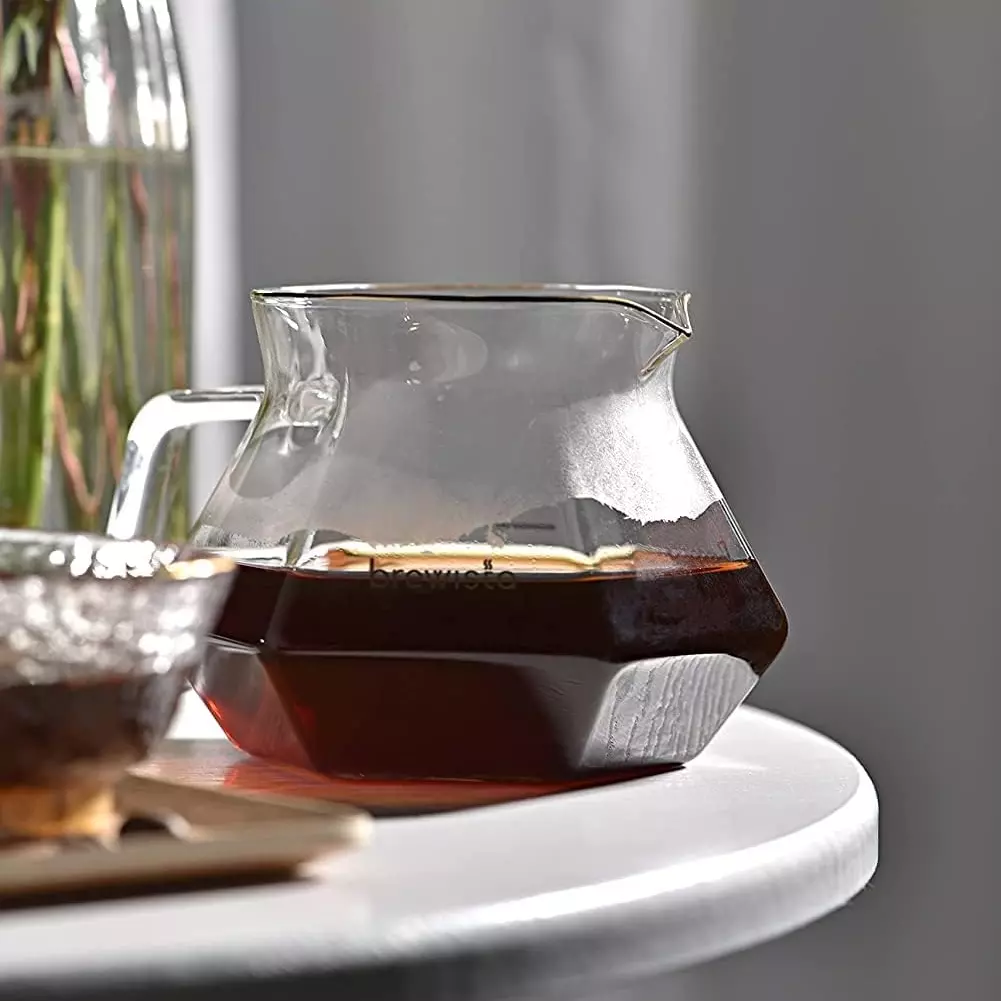 Unique polygonal design for better coffee taste
The stylish X-Series serving pot from Brewista will not only impress you with its striking design. Thanks to its special polygonal shape, it ensures balanced coffee oxygenation and aperfect aroma. And it also prevents the coffee from swirling.
It is made of high-quality glass, has a reinforced rim and a precisely shaped spout for easy serving. The sealed rim keeps your beloved coffee at the right temperature and prevents spillage when carrying it.
The X-Series has a truly unique design that will impress your guests. The pot has a capacity of 700 ml. We do not recommend washing in the dishwasher or putting it in the microwave.