BWT Bestmax Premium S filter cartridge
BWT Bestmax Premium S filter cartridge
98 points to the loyalty system
---
This filtration system is an expert in taste. By developing a technology that adds Mg2+ to the water, unique flavour notes in the water can be achieved. This makes the water delicious for both cold drinks and hot drinks. More
Product code: 1087 Shipping options
This filtration system is an expert in taste. By developing a technology that adds Mg2+ to the water, unique flavour notes in the water can be achieved. This makes the water delicious for both cold drinks and hot drinks. More
Product code: 1087 Shipping options
BWT is in the water filtration business and its experience has led to the creation of this unique bestmax PREMIUM range. It is a taste of water that is among the best this manufacturer has to offer. The PREMIUM range is truly exceptional thanks to the addition of Mg2+ magnesium. This has an impact on the resulting taste. The filtration capacity of 750 litres is at a total water hardness of 10°dTH when using steam machines.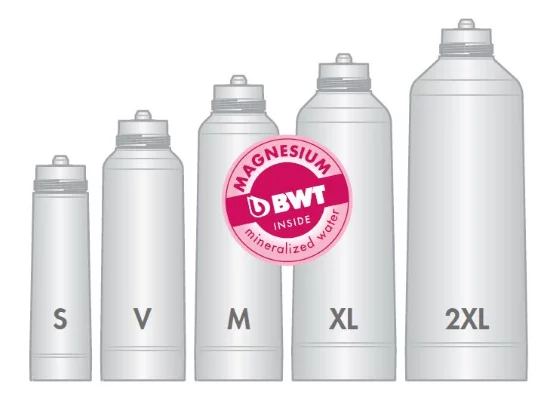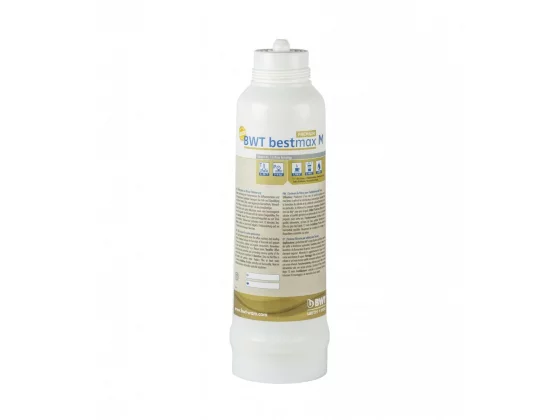 Innovations
BWT has gone to great lengths to create a great result with a formula called AromaPlus. The water from bestmax PREMIUM is suitable for drinking pure water as it is exceptional in taste, but you will also appreciate its quality when making coffee. Everything is based on the addition of magnesium, which will enhance the taste of the resulting water. The water from bestmax PREMIUM is really delicious and believe that you will be pleasantly surprised when drinking cold water, but also when you use it for tea or preparing a delicious espresso.
Gourmet water
This is the motto with which BWT associates this range of filtration. BWT bestmax PREMIUM is great to use in the home, where it treats your water pleasantly and improves the resulting taste of tap water. Many baristas are fond of this type of filtration as it is recognized for its uniqueness, which the added magnesium here helps to create, thus affecting the taste of the espresso. This uniqueness is also not lost on hotel operators when looking for the right thing to offer guests for breakfast.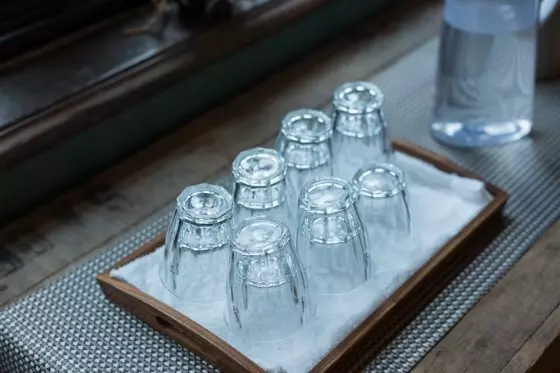 The main advantages of the product
Unique water taste.
Protects your appliances against limescale.
The addition of Mg2+ will balance the minerals.
It is a filtration process that takes place in five stages.
The filter can be placed both vertically and horizontally.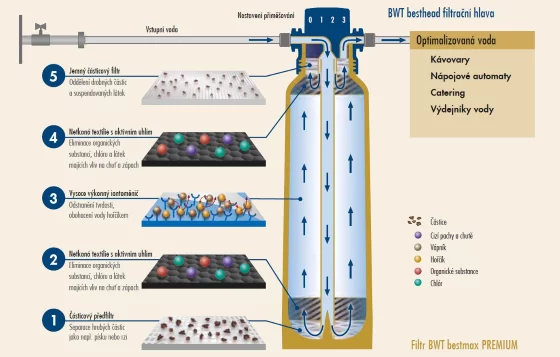 Parameters
| | |
| --- | --- |
| Cartridge filtration capacity (l) | 750 |
Download