BWT Bestmax X filter cartridge
BWT Bestmax X filter cartridge
65 points to the loyalty system
---
Filtration system for water optimization in the catering and food service industry Reduces calcium (Ca2+), magnesium (Mg2+) and chlorine (Cl) particles Cost-effective limescale protection system for better tasting water Ideal for the preparation of high-quality coffee More
Product code: 1094 Shipping options
Filtration system for water optimization in the catering and food service industry Reduces calcium (Ca2+), magnesium (Mg2+) and chlorine (Cl) particles Cost-effective limescale protection system for better tasting water Ideal for the preparation of high-quality coffee More
Product code: 1094 Shipping options
BWT 's core range for water filtration in the catering industry is the BWT Bestmax range. It is the filtration that meets the requirements of all sectors.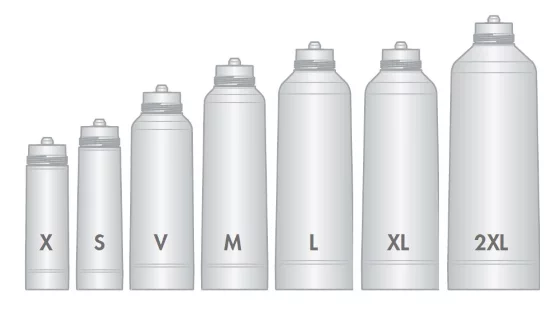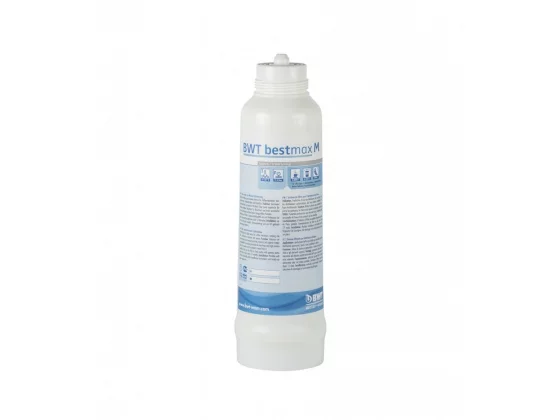 An important companion
The filtration itself is an important component for the functionality of both coffee machines and other catering equipment. The water you get with this filtration is of a high standard and you will be satisfied with the resulting taste. Filtration also helps with descaling, so your coffee maker is not exposed to any risk of calcium entering its pathways.
HORECA
Using BWT Bestmax filtration is ideal for both household and catering applications. It is designed for the large volume it can filter , keeping in mind the resulting price. The Bestmax range has an impact on water treatment by reducing Ca2+, Mg2+, particulates, foreign tastes and chlorine.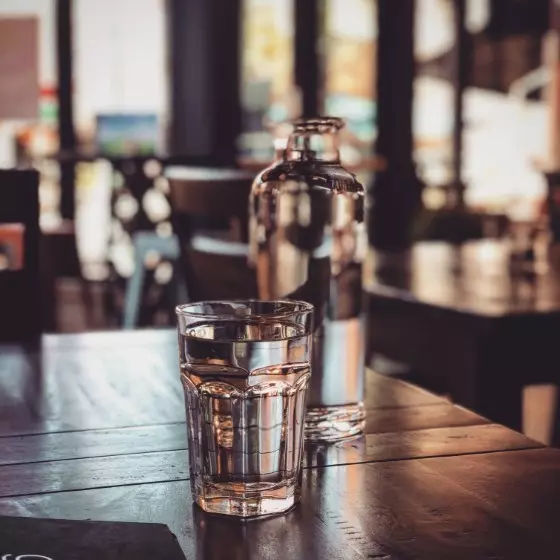 The main advantages of the product
Produces tasty and high quality water.
Protects your appliances against limescale.
The water valve closes itself.
It is a filtration that takes place in five stages.
The filter can be placed both vertically and horizontally.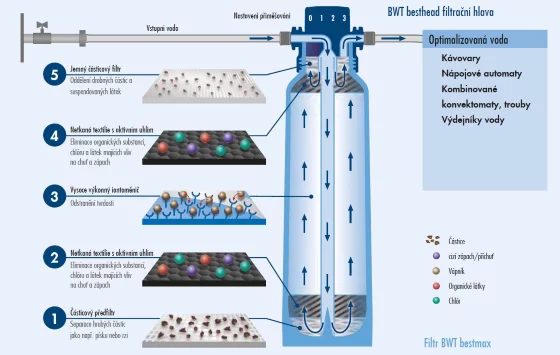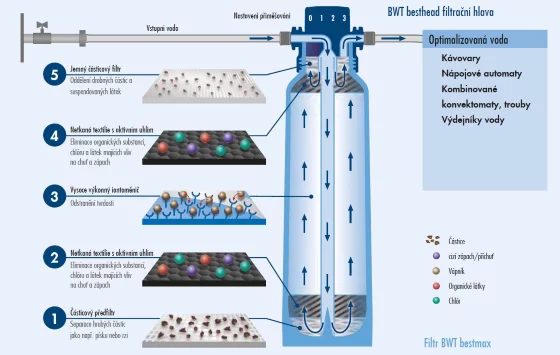 Parameters
| | |
| --- | --- |
| Cartridge filtration capacity (l) | 600 |
Download