Cafetto N10 tablets 120 pcs
Cafetto N10 tablets 120 pcs
14 points to the loyalty system
---
Tablets for the safe and complete removal of coffee residues and oils from the scalding units of automatic coffee machines. More
Product code: 5779 Shipping options
Tablets for the safe and complete removal of coffee residues and oils from the scalding units of automatic coffee machines. More
Product code: 5779 Shipping options
Tablets for regular cleaning of your device. Thanks to the cleaning of the coffee paths, the taste of coffee will be at a high level. The package contains 50 tablets.
Suitable for automatic coffee machines of the brand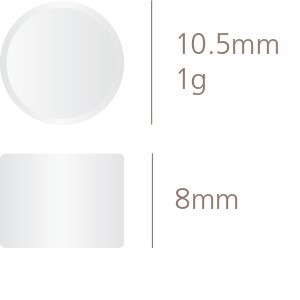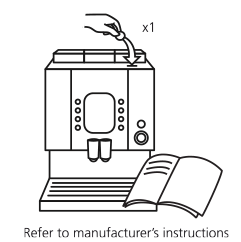 How to use the tablets?
For instructions on how to clean the machine, please refer to the machine instructions.
Safety
Tablets for the safe and complete removal of coffee residues and oils from the scalding units of super-automaticespresso machines. The tablets contain only pharmaceutical and food grade ingredients and do not cause corrosion.