Ceylon OP - Black Tea

- Packaging: 1kg
Ceylon OP - Black Tea
- Packaging: 1kg
80 points to the loyalty system
---
Try the delicious Ceylon OP black loose leaf tea and be enchanted by its aromatic aroma and taste. This high quality tea comes from Ceylon and offers a mild and slightly spicy taste. More
Manufacturer: Green PlantationProduct code: 5535-3148 Shipping options
Try the delicious Ceylon OP black loose leaf tea and be enchanted by its aromatic aroma and taste. This high quality tea comes from Ceylon and offers a mild and slightly spicy taste. More
Manufacturer: Green PlantationProduct code: 5535-3148 Shipping options
Variants
2
| | Packaging | Availability | | Price | Quantity (ks) | |
| --- | --- | --- | --- | --- | --- | --- |
| | 1kg | Delivery 2 weeks | More | 80,60 € | | |
| | 70g | in stock | More | 8,20 € | | |
Black loose tea Ceylon OP
✔️

black loose tea Ceylon OP

✔️

comes from Ceylon

✔️

delicious slightly spicy taste

✔️

high quality and refreshing

✔️

ideal for a morning pick-me-up

✔️

tea leaves of the highest quality

✔️

pour in water at 100 °C

✔️

leave to infuse for 3-5 minutes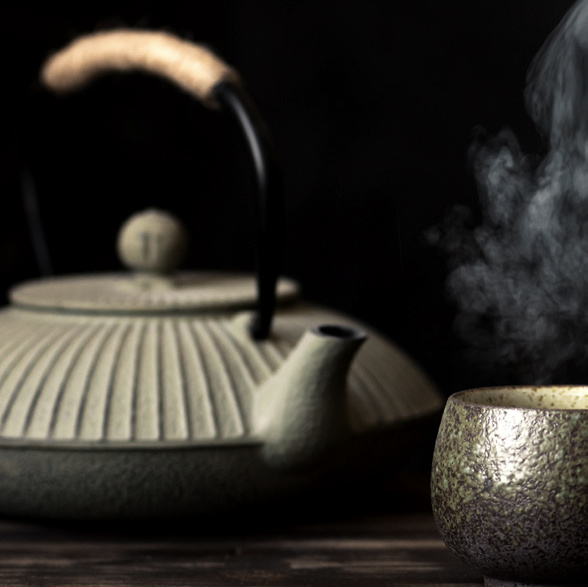 The refreshing spicy taste of quality tea from Ceylon
Ceylon OP tea is the perfect choice for those looking for a refreshing and invigorating drink full of amazing flavours. It offers a lightly spiced delicious taste and is ideal for a morning pick-me-up or afternoon tea party.
This high quality aromatic tea is sourced from Ceylon, where its leaves are carefully harvested and processed. As a result, you can indulge in premium quality tea.
The preparation of this tea is very easy, just pour water at a temperature of 100 °C, infuse for 3-5 minutes and then enjoy the slightly spicy taste of quality black tea.
Have you ever heard of fermented tea? We are talking about the so-called kombucha. It brings a lot of benefits to your body. Try making it at home, it's fun.
---
Your tea is only as good as your water. If you want to get the best taste, aroma and purity from your tea, you need to pay attention to the purity of the water, its hardness, temperature and other parameters.