Chemex FP-2 paper filters 1-3 cups of coffee (100pcs)
Chemex FP-2 paper filters 1-3 cups of coffee (100pcs)
-14%
12 points to the loyalty system
---
Paper filters are an important part of making coffee in the iconic Chemex. The filters are specially adapted for Chemex and their shape ensures even and perfect extraction. The pack contains 100 pieces. More
Product code: 51 Shipping options
Standard price
13,90 €
.
Save
14%
(1,90 €)
12 €
Paper filters are an important part of making coffee in the iconic Chemex. The filters are specially adapted for Chemex and their shape ensures even and perfect extraction. The pack contains 100 pieces. More
Product code: 51 Shipping options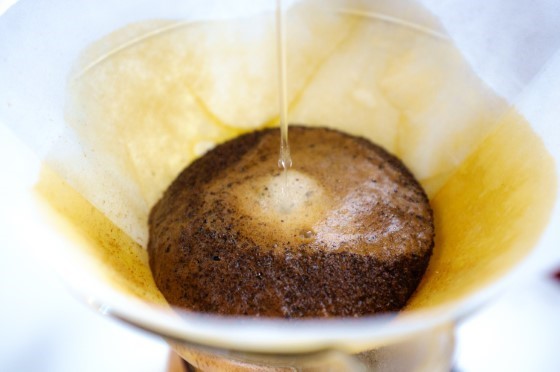 Quality filters for quality coffee taste
Filters are approximately 20-30% thicker than others, keeping oils and bitter flavours out of your cup. The conical shape of the paper filters ensures perfect coffee extraction. Paper filters really only let through what they are supposed to. We recommend rinsing the paper filter with hot water before brewing coffee in the chemex, this will get rid of any aftertaste from the paper filter and will also preheat the chemex for coffee.
A combination of beautiful design, quality materials and ease of use.A 79-year-old invention that has earned its place not only on the shelves of many cafés and kitchens around the world, but also in the heart of many a coffee lover. It has become an icon of quality coffee. Its simplicity of use and timeless design make Chemex one of the most popular ways to prepare filter coffee.
---
Chemex is one of the ways you can easily prepare great filter coffee. But this beautifully designed vessel, which has been with us for 80 years thanks to Peter Schlumbohm, doesn't just have to be used to make coffee. So this time, we're going to look at what else you can use it for and how you can make your Chemex coffee more efficient.
Alternative products (3)