Chemex Funnex CM-X 444 ml
Chemex Funnex CM-X 444 ml
45 points to the loyalty system
---
Amazing glass Chemex in the form of a simple and sympathetic Funnex dripper. Filter your coffee in the style and shape of the beloved Chemex. At the same time, enjoy the freedom of a decanter-free, more compact dripper design. For 1 - 3 cups. For at home or on the go. More
Product code: 2459 Shipping options
Amazing glass Chemex in the form of a simple and sympathetic Funnex dripper. Filter your coffee in the style and shape of the beloved Chemex. At the same time, enjoy the freedom of a decanter-free, more compact dripper design. For 1 - 3 cups. For at home or on the go. More
Product code: 2459 Shipping options
Chemex without decanter - Funnex
✓ Coffee filtration technology like Chemex
✓ coffee filter same as Chemex for 3 cups
✓ non-porous borosilicate glass in double-walled design
✓ iconic hourglass shape
✓ for brewing filter coffee for 1 to 3 coffee lovers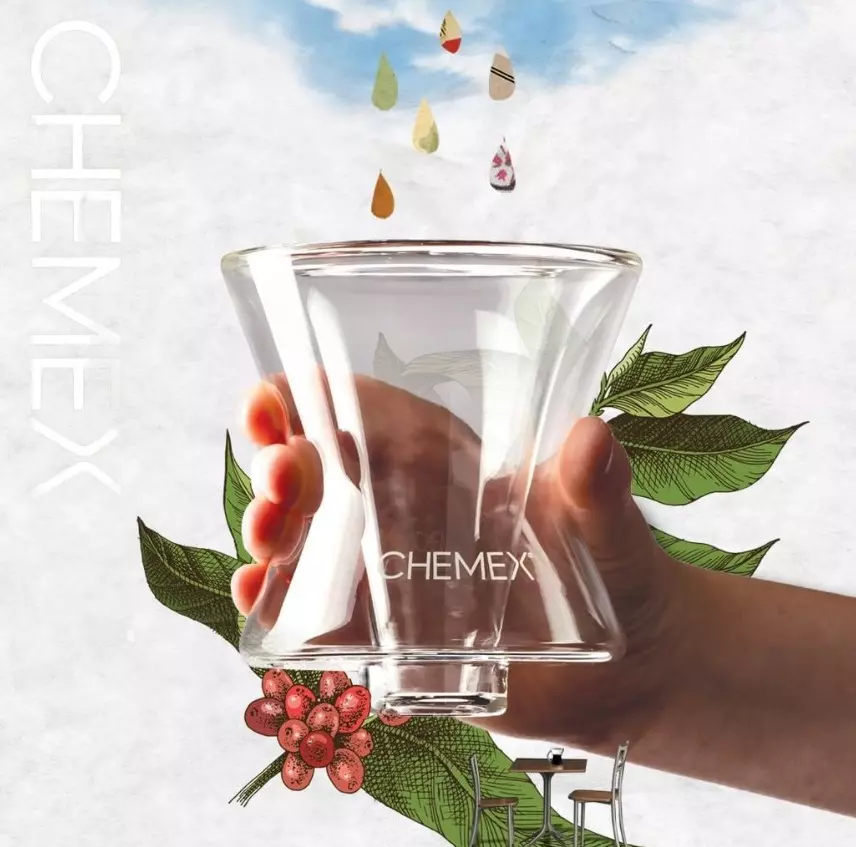 Glass dripper for filter coffee
There are many advantages to using glass for coffee preparation. Whether we are talking about temperature stability or a non-porous material that is easy to clean and does not interfere with the taste of the coffee being prepared.
The heat-resistant borosilicate glass is resistant to boiling water and for normal everyday handling. Last but not least, Funnex is an eye-pleasing glass addition to your coffee equipment.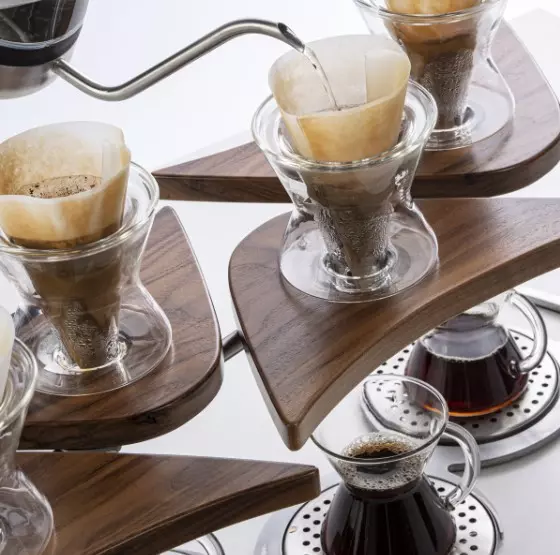 Funnex is a home, travel, single and group coffee machine.
The perfect coffee at home is where it all begins. Then you want to put your filter wherever your journey takes you. This 11 cm Chemex without decanter - so Funnex is every filter coffee lover's friend, even when on holiday or on a business trip.
So you can enjoy a beautifully prepared filter anywhere. With the possibility of preparing coffee in a volume of approximately 150 - 450 ml , you have the option of using the dripper for yourself or for a whole group of coffee enthusiasts.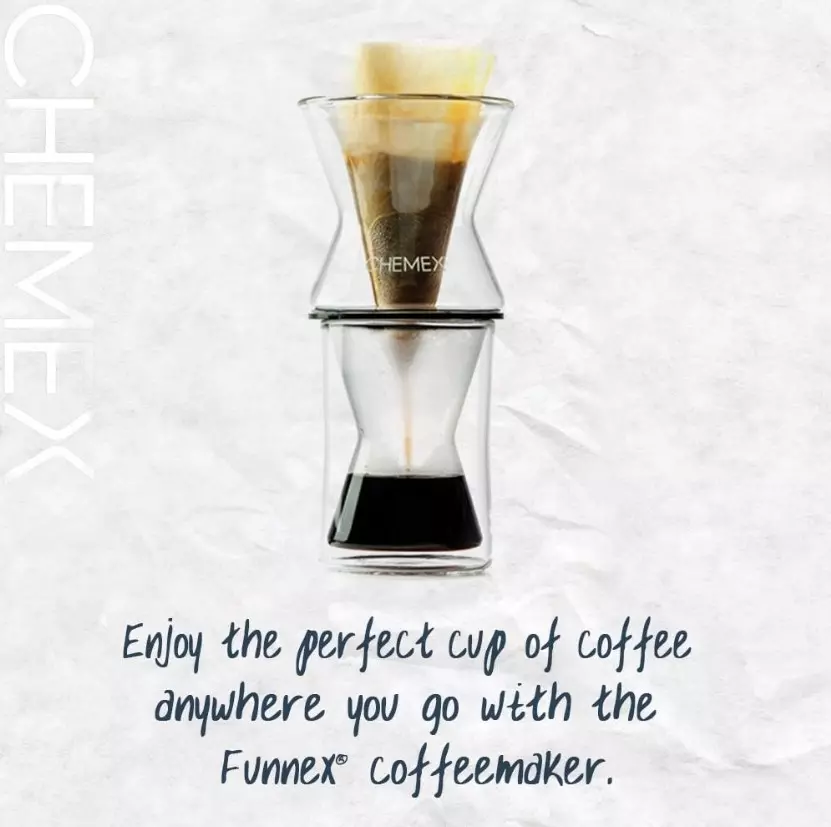 Parameters
| | |
| --- | --- |
| Material | Glass |
| Maximum number of cups | 3 |
| Volume | 440 ml |
Chemex is one of the ways you can easily prepare great filter coffee. But this beautifully designed vessel, which has been with us for 80 years thanks to Peter Schlumbohm, doesn't just have to be used to make coffee. So this time, we're going to look at what else you can use it for and how you can make your Chemex coffee more efficient.
---
A combination of beautiful design, quality materials and ease of use.A 79-year-old invention that has earned its place not only on the shelves of many cafés and kitchens around the world, but also in the heart of many a coffee lover. It has become an icon of quality coffee. Its simplicity of use and timeless design make Chemex one of the most popular ways to prepare filter coffee.