Clever dripper plastic L 500 ml white
Clever dripper plastic L 500 ml white
---
Clever Dripper is a simple way to prepare filter coffee. The coffee is extracted in the Clever Dripper for as long as you choose. This allows you to influence the resulting taste. The volume of the dripper is 530 ml. Ideal for one cup of filter coffee. More
Manufacturer: CleverProduct code: 5875 Shipping options
Clever Dripper is a simple way to prepare filter coffee. The coffee is extracted in the Clever Dripper for as long as you choose. This allows you to influence the resulting taste. The volume of the dripper is 530 ml. Ideal for one cup of filter coffee. More
Manufacturer: CleverProduct code: 5875 Shipping options
Clever plastic dripper Clever 530 ml
✔️ combination of a French press and a classic dripper
✔️ full-bodied coffee taste exactly to your liking
✔️ smart dripper Mr. Clever
✔️ L size 530 ml
✔️ made of high quality plastic
✔️ BPA-free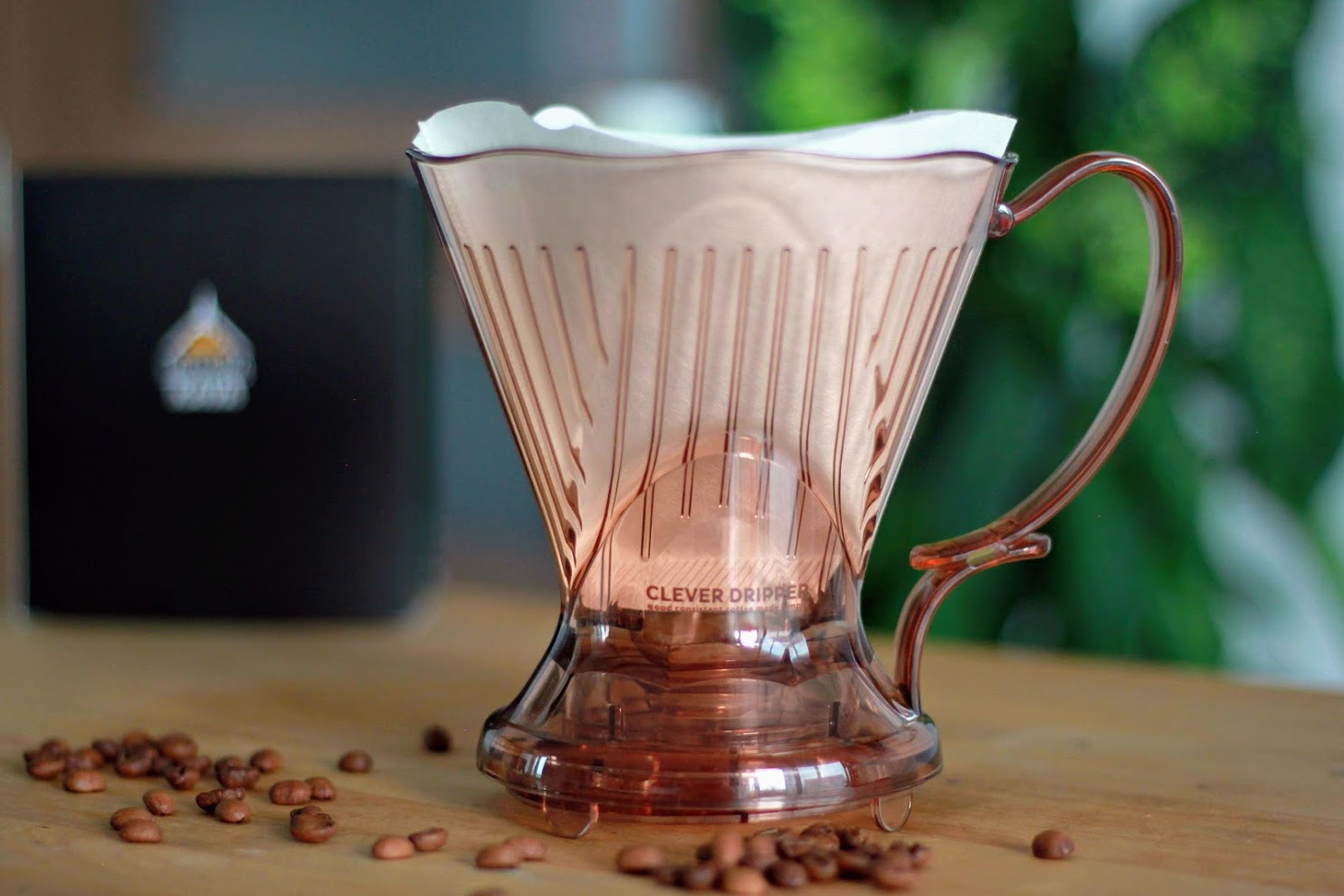 Clever Dripper: Simplicity and speed
The Clever dripper, aka the smart dripper, is one of the easiest to prepare alternative and filter coffee. The Clever Dripper combines the preparation of a French press and a dripper, hence its initial name clever. Thanks to the paper filter through which the coffee flows, you won't find bean residue in your cup.
This is one of the simplest methods of preparing hand-filtered coffee. With the patented valve, you can steep the coffee in the paper filter for as long as you like. When the time is up, you press the Clever Dripper located on the cup or pot, which automatically opens the valve located at the bottom of the funnel. The coffee flows down into the cup. Preparation takes no more than 5 minutes and cleaning is very easy.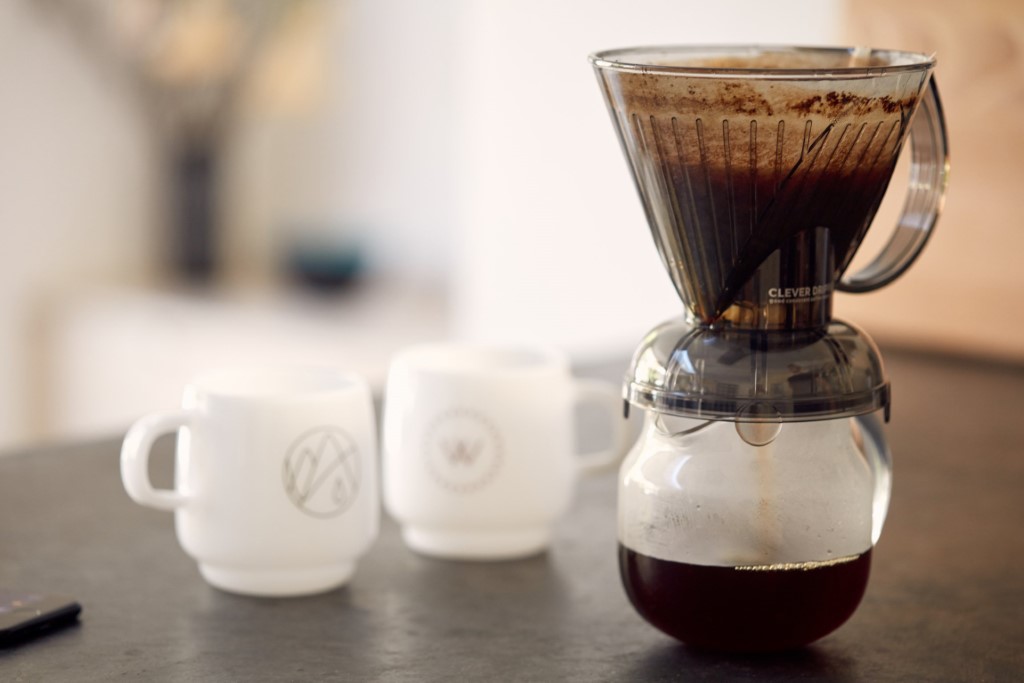 Alternative: Mr. Clever vs. Hario Switch
The Clever has inspired the development of other products with a similar combination of brewing and drip methods. An alternative product today is the Immersion Switch from the legendary coffee company Hario.
Unlike the Mr. Clever dripper, the Switch is made of thick, durable glass with typical Hario V60 shapes. Mr. Clever is thus a lightweight plastic dripper in contrast, using paper filters with a wider bottom edge typical of automatic drippers.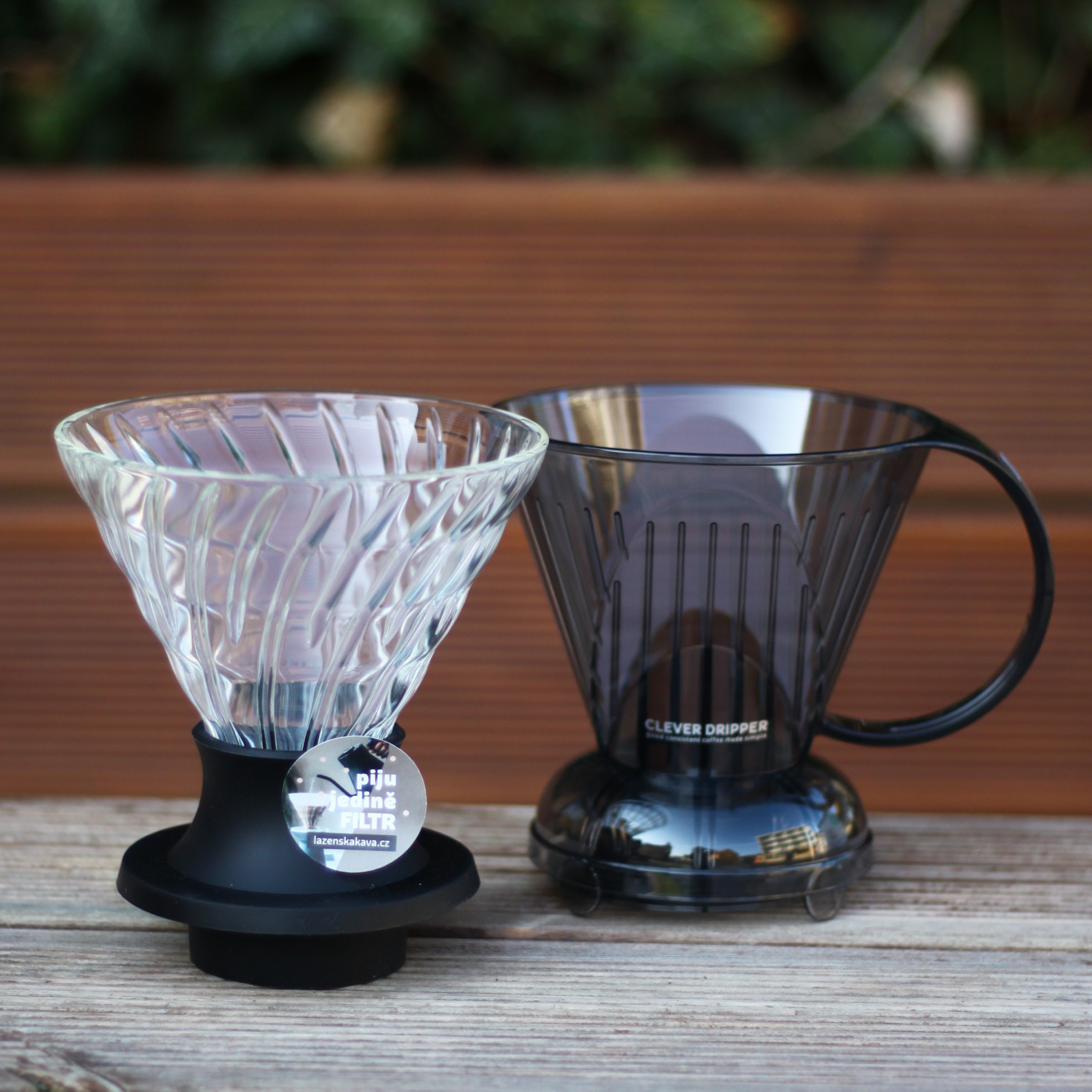 Parameters
| | |
| --- | --- |
| Colour | |
| Material | Plastic |
| Maximum number of cups | 3 |
| Volume | 500 ml |