Comandante C40 MK4 Nitro Blade Black
Comandante C40 MK4 Nitro Blade Black
---
This grinder represents quality in every respect. The Comandante C40 MK4 is the top of the range for manual coffee grinding and can thus be rated as the best. More
Product code: 1719 Shipping options
This grinder represents quality in every respect. The Comandante C40 MK4 is the top of the range for manual coffee grinding and can thus be rated as the best. More
Product code: 1719 Shipping options
By combining quality, precision design and quality output , Comandante has managed to turn the world around in manual coffee grinding with the C40.
Premium quality
Getting a consistent grind of coffee from a manual grinder is a difficult task, but the Comandante C40 can be the companion to help you do just that. This grinder has set the bar high for many electric grinders as well. Premium materials have been used for this product, and this guarantees the confidence that this grinder will create a long time of satisfaction in the moment of preparing coffee.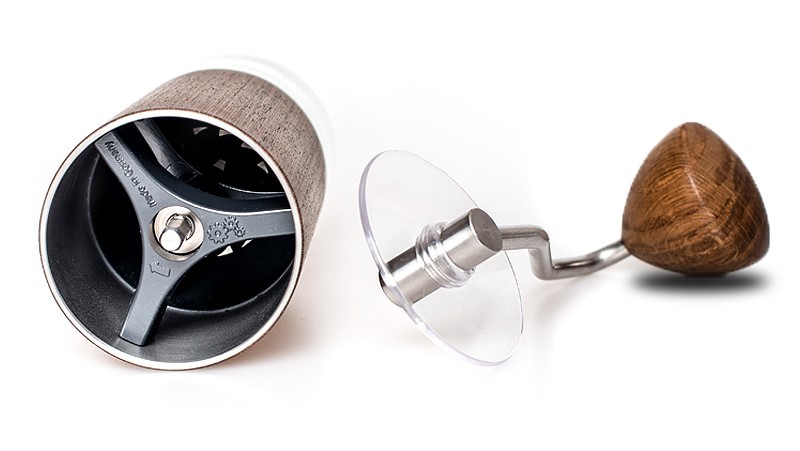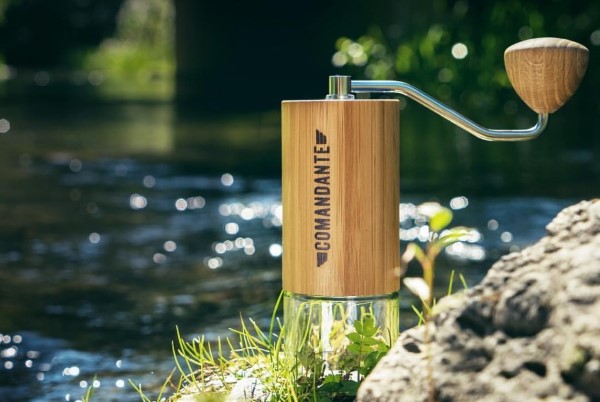 Beauty alternates with splendour
Yes, that's how one could describe the visuals. But with this grinder, the rule of thumb is not to skimp on functionality based on design. The wood veneer used to cover the body is very pleasant to the touch and also comes in different colours. So there is something for everyone. From all this, this is a grinder that you will be happy to display on your shelf and at the same time, it will be there not just for looking at, but also to grind coffee at a proper level.
The upgraded MK4 grinder
New shape, new construction, new materials. Compared to its predecessor MK3, the Comandante C40 MK4 hand grinder has new grinding stones with sharper edges. These ensure an easier grind and evenly ground coffee. In addition, it will make sure that all the coffee passes through the grinder so you don't lose a tenth of a gram during the grinding process. The MK4 also comes with a clear and amber glass container for the ground coffee. One of these can serve you so well as a coffee cup.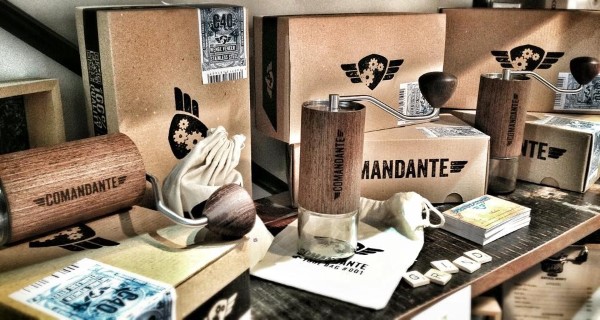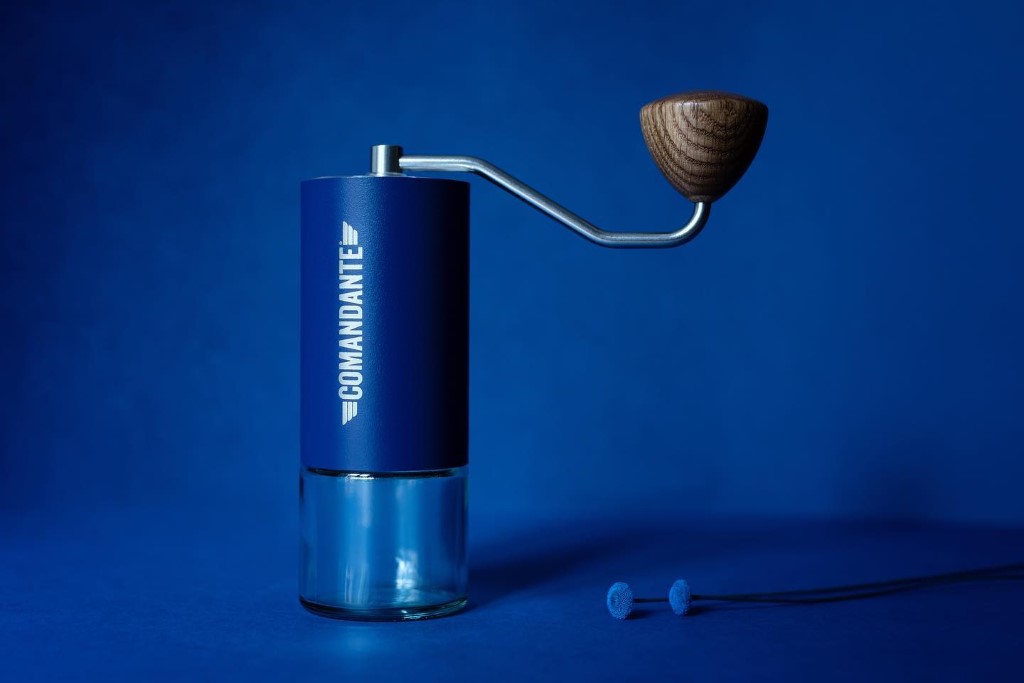 With the Comandante, you can prepare your coffee as you wish
There is a wide variety of ways to adjust the coffee grind. You can choose whether you want to prepare an espresso, a mocha pot or a French press. Here, this decision is yours, and it is very easy to find the setting that suits you once you have discovered it again.
Comandante C40 factory view
Few brands have earned such a reputation in the coffee world during their not too long existence as the German company Comandante. Let's take a look at what's behind its success.
---
Among the manual coffee grinders, those with the Comandante brand were the absolute top of the range. In addition to these barista-praised grinders, the pieces with the Timemore name boast the highest quality. How to choose between them?
---
You can choose the best coffee and coffee machine, but without a good grinder, it's hard to make great coffee. Hand grinders are practical and affordable. If you want to make coffee both at home and at the cottage, on holiday or wherever you are, a manual grinder is exactly what you need.