Comandante X25 Trailmaster
Comandante X25 Trailmaster
266 points to the loyalty system
---
The perfect grinder that will survive anything. Like an involuntary bath. This is the Comandante X25 Trailmaster in sand. It has the perfect grind of all Comandante grinders, plus a narrower, lighter body that's also water resistant. More
Product code: 5070 Shipping options
The perfect grinder that will survive anything. Like an involuntary bath. This is the Comandante X25 Trailmaster in sand. It has the perfect grind of all Comandante grinders, plus a narrower, lighter body that's also water resistant. More
Product code: 5070 Shipping options
Trail grinder: the Comandante X25 Trailmaster Dune
✔ Luxury quality coffee grinding
✔ Comandante quality grinding mechanism [top!]
✔ hardened steel conical grinding stones
✔ metal ergonomic handle
✔ wooden interchangeable handle grip
✔ Compatible with Red Clix customization
✔ Polygonal 3D effect of the grinder body surface
✔ Sealing cap and waterproof material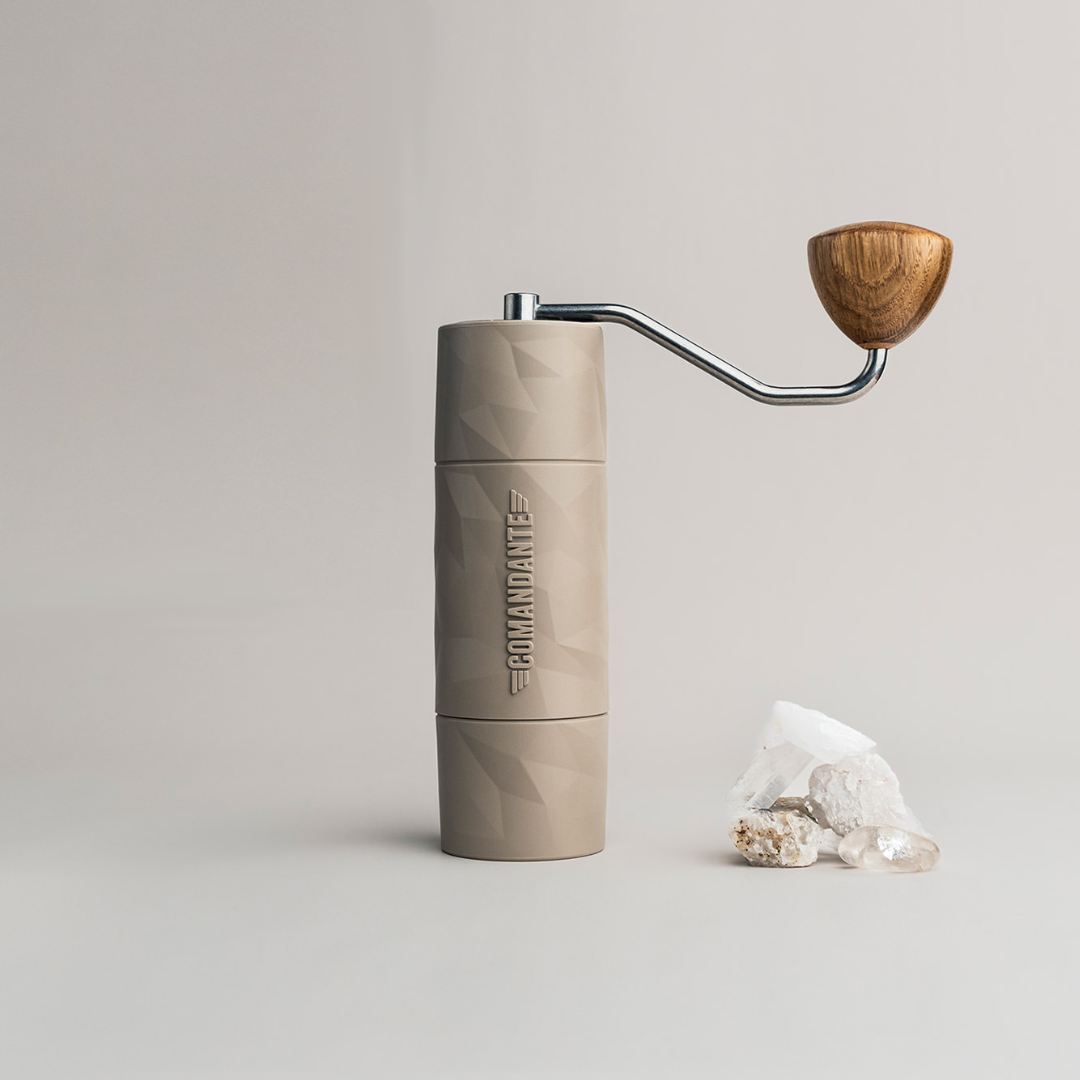 Few brands have earned such a reputation in the coffee world during their not too long existence as the German company Comandante. Let's take a look at what's behind its success.
---
Among the manual coffee grinders, those with the Comandante brand were the absolute top of the range. In addition to these barista-praised grinders, the pieces with the Timemore name boast the highest quality. How to choose between them?
---
Do you know where Santa Claus gets the energy to find and give all the presents? From a cup of our spa coffee. While sipping it, he orders Christmas gifts for coffee lovers. Here's his list of 33 coffee gifts for Christmas 2022.