-5%
94 points to the loyalty system
---
Delter Cold Drip is a unique cold brew coffee machine. Thanks to the technology of three water bowls placed on top of each other, water drips through the coffee under constant pressure consistently for several hours. This way you get only the best out of your coffee. More
Product code: 4508 Shipping options
Standard price
98,50 €
.
Save
5%
(4,50 €)
94 €
Delter Cold Drip is a unique cold brew coffee machine. Thanks to the technology of three water bowls placed on top of each other, water drips through the coffee under constant pressure consistently for several hours. This way you get only the best out of your coffee. More
Product code: 4508 Shipping options
Cold coffee with Delter Cold Drip
✔ Three-layer tank for 600 ml of water
✔ for brewing approx. 4 cups of coffee
✔ for 50 g coarse ground coffee
✔ cold drip is ready in 3-4 hours
✔ try different water temperatures for dripping
✔ multi-part water reservoir for constant coffee extraction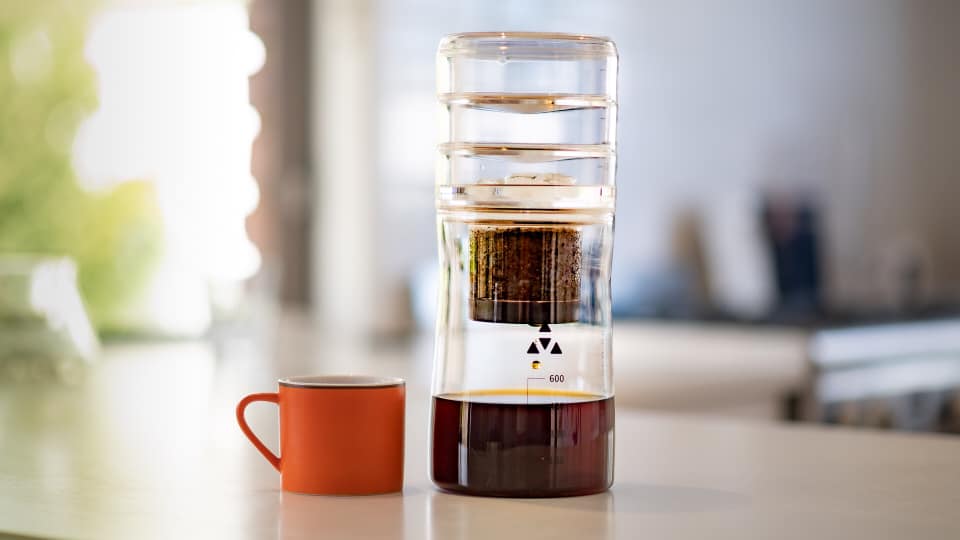 If you've fallen for the magic of cold brew coffee and want to indulge at home, try the Delter Cold Drip. Simply fill the reservoir with coffee and the unique three-bowl overhead technology ensures a consistent supply of water throughout the brewing process.
Great iced coffee thanks to premium materials
The pitcher is made of borosilicate glass and the other large parts of BPA free plastic. Thanks to the included stainless steel filter, your iced coffee will be perfectly filtered.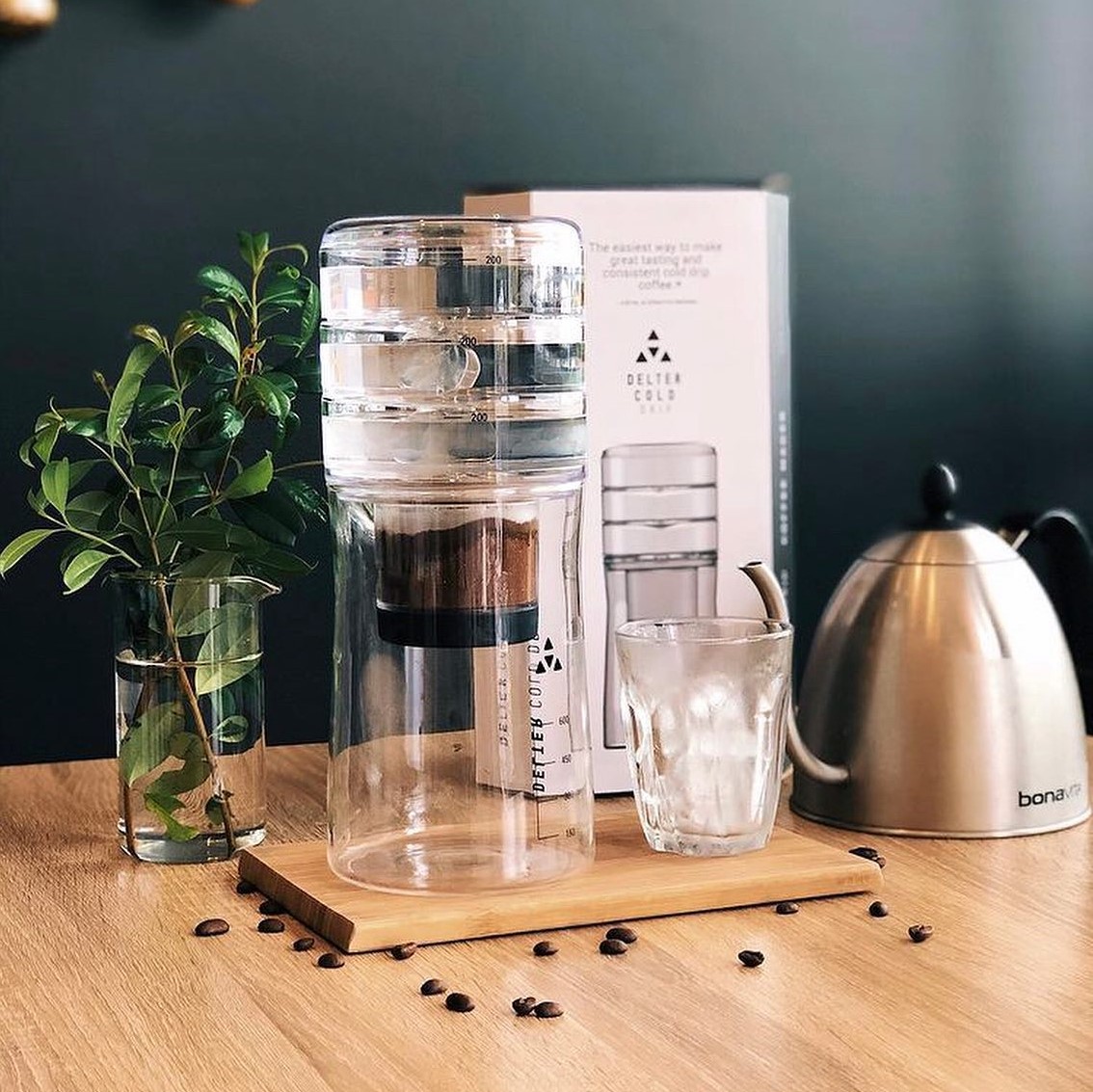 The filter on the ice will be a breeze
Using the Delter Cold Drip in 10 points
Insert the filter into the rubber ring and attach to the coffee tray
Place the tray on the glass mug
Fill with 50g of coarsely ground coffee
Moisten the coffee with a little cold filtered water
Place the first tray on the Delter Cold Drip and fill it with 200ml of filtered water
Repeat with the other two bowls
Close the last bowl with the lid provided
Put the Delter Cold Drip in the fridge
After about 4 hours your coffee is ready
Put the ice in the glasses, pour the coffee and enjoy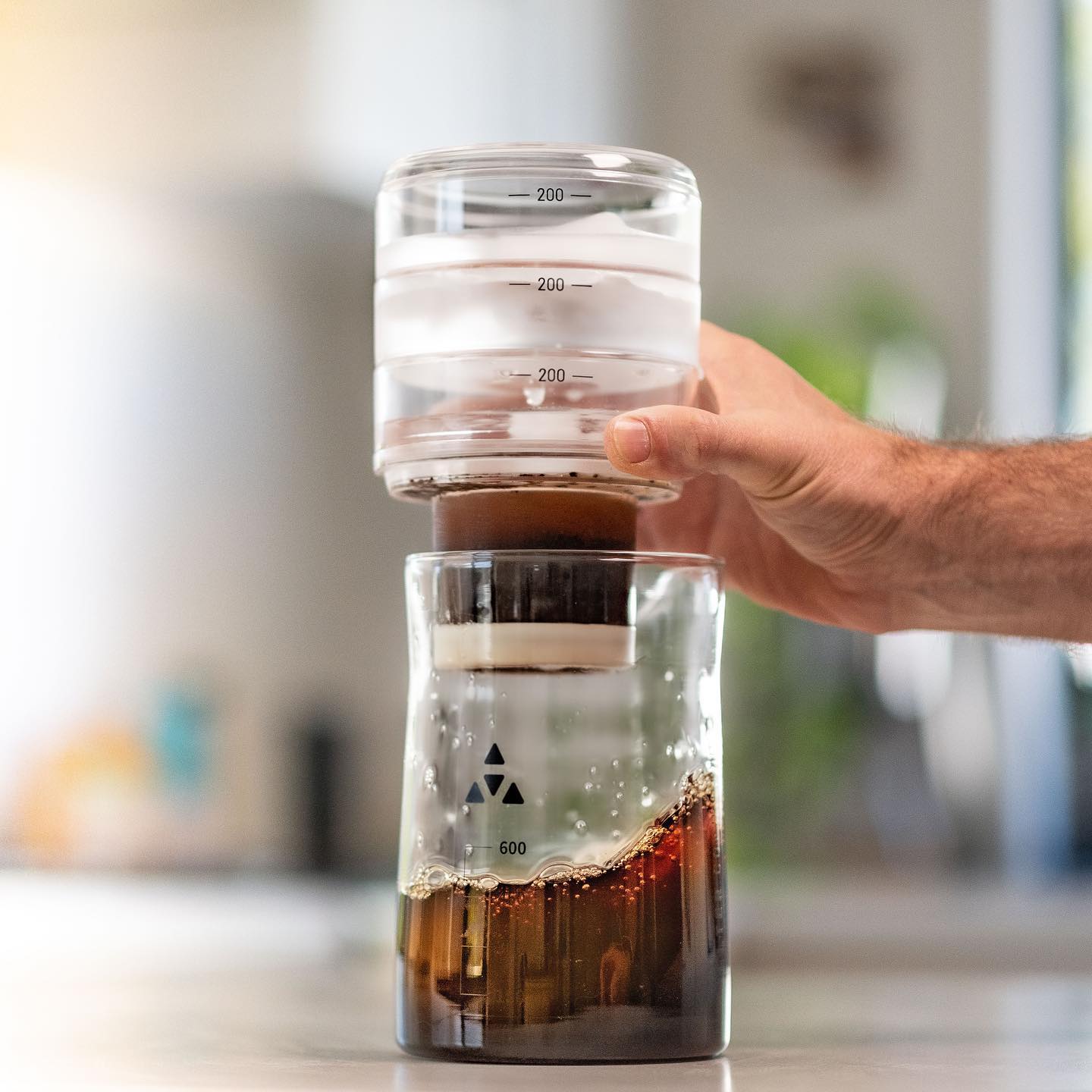 Parameters
| | |
| --- | --- |
| Colour | Transparent |
| Material | Rubber, Stainless steel, Plastic, Glass |