3 547 points to the loyalty system
---
Grinding whole packets of coffee for customers won't get you a grinder anymore. Unless you get a Ditting 807. A professional coffee grinder with large volumes for cafes, roasters or coffee shops. More
Product code: 5084 Shipping options
Grinding whole packets of coffee for customers won't get you a grinder anymore. Unless you get a Ditting 807. A professional coffee grinder with large volumes for cafes, roasters or coffee shops. More
Product code: 5084 Shipping options
For the sale of ground coffee: the Ditting 807 grinder
✔ High performance grinder for commercial use
✔ Ideal for coffee shops, roasters and coffee shops
✔ powerful motor with 1400 rpm
✔ Large 80 mm grinding stones made of special steel
✔ Grinding speed approx. 7.5 g/s
✔ Hopper capacity for approx. 510 g of coffee
✔ Certification: CB, UL/CSA, NSF, KTL, EAC
✔ Optimised geometry of grinding stones
✔ Includes knocker and clasp to hold the coffee bag
✔ Minimal coffee retention in the grinder
✔ Extra wide grinding range for all brewing methods
✔ two active fans for a consistently higher grinding performance
✔ convenient and precise adjustment of the grinding degree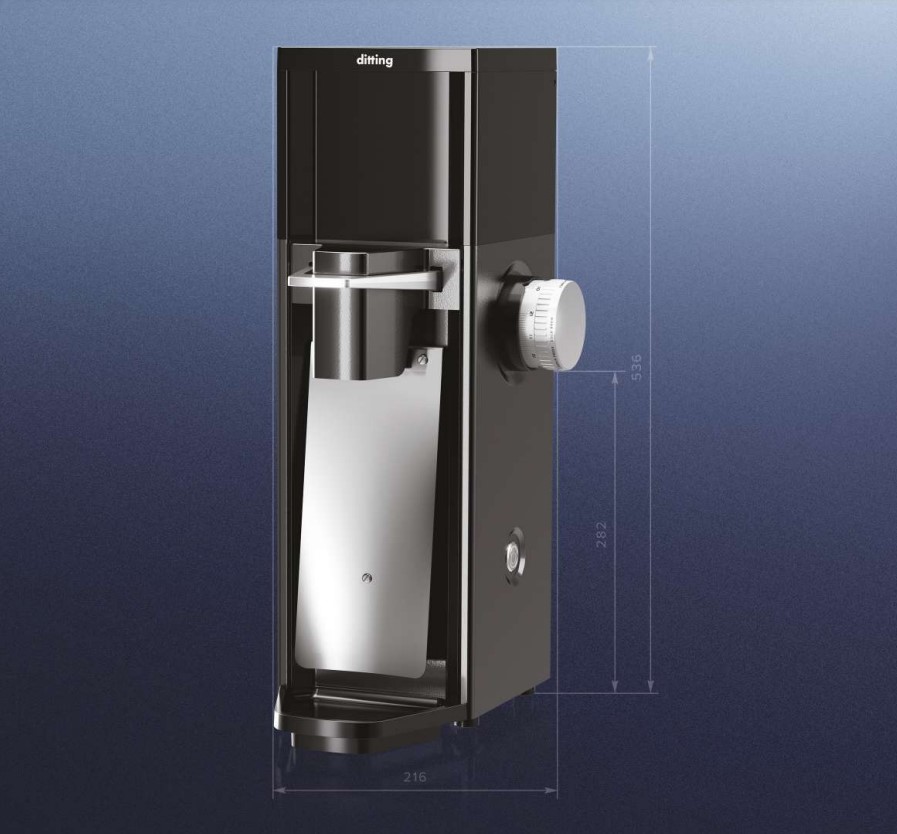 Commercial coffee grinder for roasters: Ditting 807
A specialty coffee shop and roastery requires sophisticated equipment. A grinder with high performance and grinding quality is absolutely necessary for these operations. If you want to offer customers services like selling a packet of freshly ground coffee, you need a grinder that is up to the task. A powerful motor and professional steel grinding stones are the foundation of Ditting grinders. A grinder like this will definitely not let you down and will ensure precisely ground coffee. In whatever volume and fineness or coarseness you need.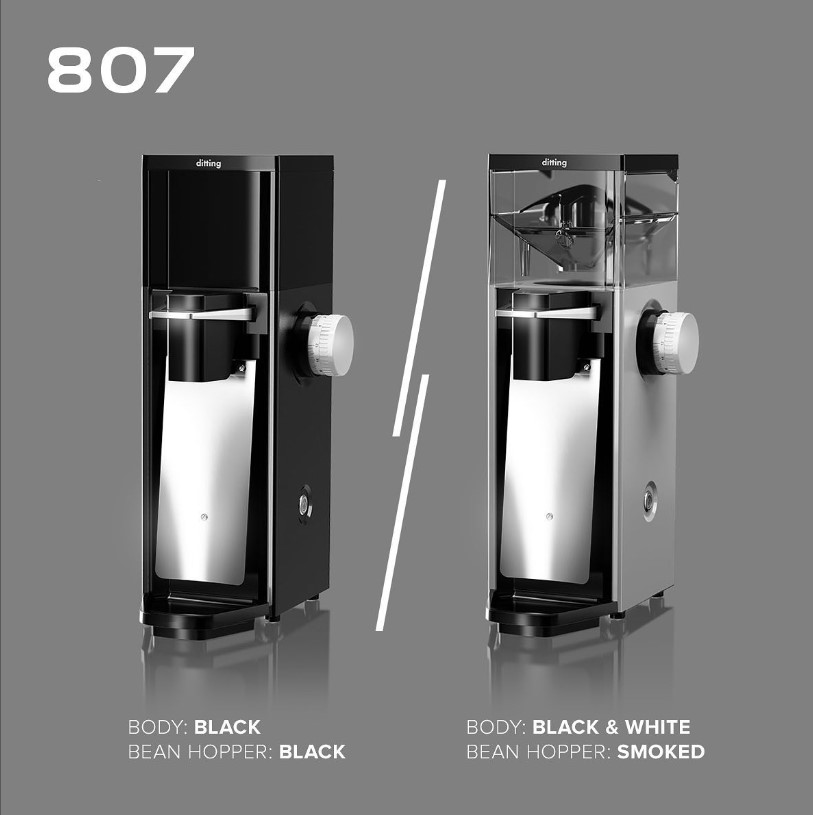 Would you like to have a grinder that grinds 1 kg of coffee in half a minute? If you don't run a roastery or sell ground coffee in your shop, it probably wouldn't do you any good. Still, this article might be of interest to both marketers and coffee geeks. In fact, the following lines will be about Ditting's premium Swiss grinders.
---
How can the quality of grinding vary with electric coffee grinders? For example, find out the differences between the German Mahlkönig and Graef grinders or how the popular Mignon grinder fares in terms of quality.
---
What do the famous coffee brands Mahlkönig, Ditting and Anfim have in common? Do you know? They are members of the Hemro Group family - a leader in the production and development of coffee grinders for professionals. Today I'm going to introduce you to this family a little bit more.