E&B LAB Classic Moka Pot 1
E&B LAB Classic Moka Pot 1
77 points to the loyalty system
---
E&B LAB has also gone the traditional route and introduces the classic mocha pot. It is made of high quality material to prepare exclusive coffee. It is made in 3 sizes. More
Manufacturer: EB LABProduct code: 2628 Shipping options
E&B LAB has also gone the traditional route and introduces the classic mocha pot. It is made of high quality material to prepare exclusive coffee. It is made in 3 sizes. More
Manufacturer: EB LABProduct code: 2628 Shipping options
E&B LAB wants to create products at a level that will make customers happy. This is also the case with this classic teapot, which has a traditional design enhanced with a finish that gives the final look a touch of pizzazz.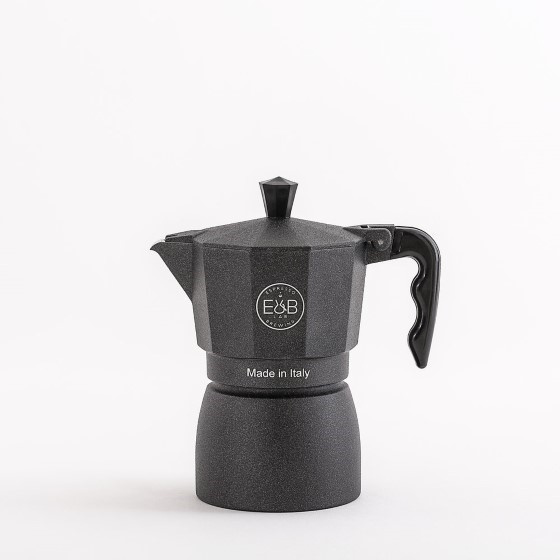 Everything is based on a filter
The Italians and their IMS is a company that deals in filters and cups for espresso. So that's their core know how, which they've also translated into mocha pots. Thanks to this, they modified the holes on the filter that is above the base and were able to improve the coffee extraction.
The mocha pot as you know it
Everyone has come across the mocha pot, it's a worldwide known thing. These moka teapots are suitable for use on a gas or electric stove.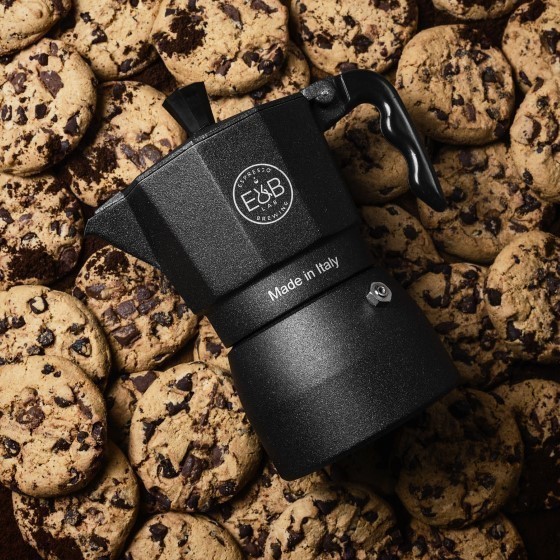 Parameters
| | |
| --- | --- |
| Colour | |
| Material | Aluminium |
| Maximum number of cups | 1 |
| Heating source | Gas, Glass Ceramics, Halogen |
Everything you ever wanted to know about the Moka teapot. It is the most popular home coffee maker of all generations since 1933. The Moka pot is one of the easiest and most popular coffees to prepare. Let's get acquainted with it.
---
For a better mood and more energy on days that are getting shorter and shorter and the sun is fading, a cup of coffee is more than a good choice. Likewise, we often resort to hot chocolate. The mocha or moccaccino is both. Chocolate and coffee.