Easycheesy Gouda biscuits with onions
Easycheesy Gouda biscuits with onions
2 points to the loyalty system
---
Biscuits, which are produced near Luhačovice. It is a homemade recipe and handmade. The ingredients includeGouda cheese on which the whole taste is based. This variant is supplemented with onions. More
Product code: 5086 Shipping options
Biscuits, which are produced near Luhačovice. It is a homemade recipe and handmade. The ingredients includeGouda cheese on which the whole taste is based. This variant is supplemented with onions. More
Product code: 5086 Shipping options
Easycheesy produces its own gouda biscuits in Pozlovice. They are full of aroma, taste and most importantly, they are a great addition to your table with glasses of wine.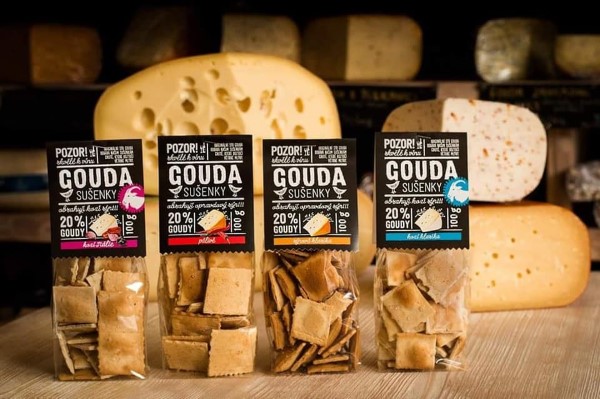 20% Gouda
These biscuits are based on a homemade recipe. The production is precise and so is the resulting taste. Thanks to the complementary ingredients, you will find a variety of flavours that complement the expressiveness of the Gouda cheese. The production prides itself on honesty, which is why the biscuits contain directly 20% Gouda cheese.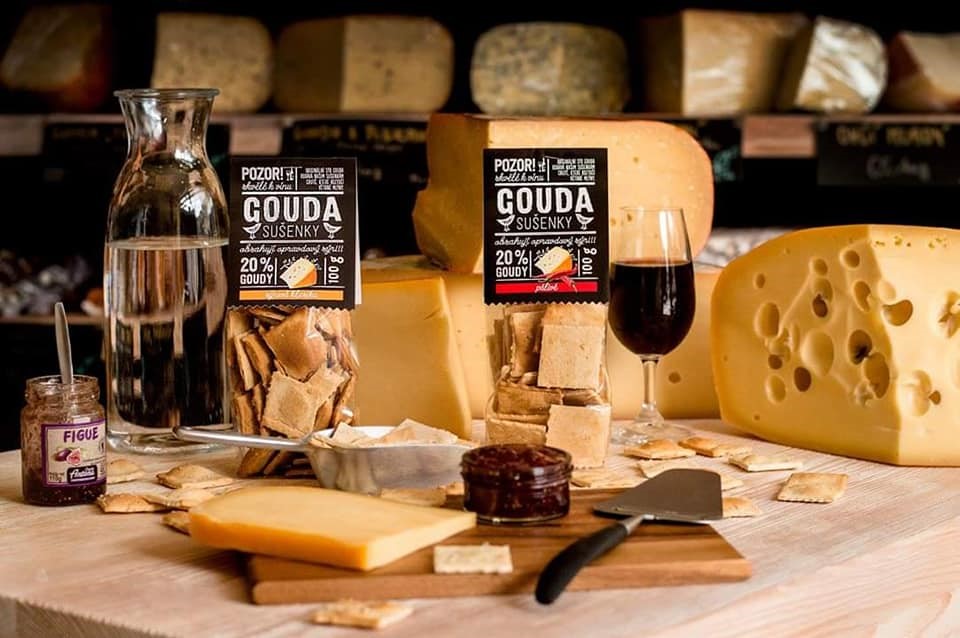 Ingredients
Wheat flour, Gouda cheese (min. 20%), water, clarified butter, sea salt, onion (min. 1.5%). May contain traces of nuts and stone fruit.
Producer
Easy Cheesy s.r.o. Nádražní 511 76326 Luhačovice
Alternative products (3)