ECM C-Manuale 54, anthracite
ECM C-Manuale 54, anthracite
550 points to the loyalty system
---
The C-Manuale 54 is an espresso fresh grinder from the German manufacturer ECM. It is equipped with 54mm grinding stones and manual dosing. It will form a great combination with your home coffee machine. More
Product code: 2598 Shipping options
The C-Manuale 54 is an espresso fresh grinder from the German manufacturer ECM. It is equipped with 54mm grinding stones and manual dosing. It will form a great combination with your home coffee machine. More
Product code: 2598 Shipping options
Steel grinding stones size 54 mm
TheC-Manuale 54 is a high-performance compact grinder with a range of features that enable professional quality home grinding. It features 54 mm flat steel grinding stones. As a fresh grinder, the ground coffee from the grinder falls directly into the lever.
User-friendly grinder settings
Setting up this grinder is very simple. It is stepped, so you can select the coarseness of the coffee grind and then return the adjustment ring to its original place when you want to switch it back.
As the name of this espresso grinder suggests, the grinding is done manually only. This is an advantage, especially for those who don't want to bother with complicated dosage programming. The high-quality grinding stones of this electric grinder can grind a single espresso batch in 4.8 seconds and a double espresso batch in 8.2 seconds.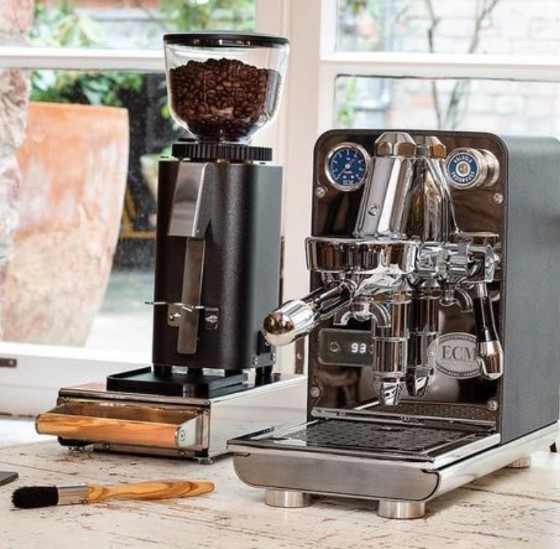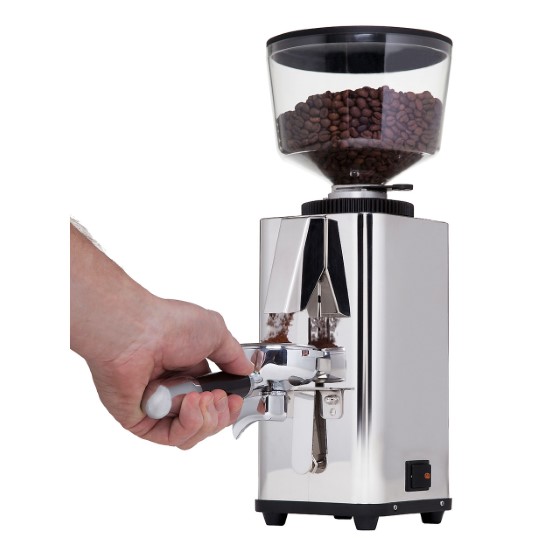 For grinding coffee without overheating
The grinder has a 250g bean hopper made of transparent plastic. A nice addition to this home grinder is the vented cover for greater airflow and cooler operation. Your coffee beans are thus not affected by high temperatures during grinding.
Easy cleaning in just a few steps
Cleaning is extremely easy with this grinder thanks to the stainless steel body, accessible grinding stones and removable anti-static spout.
Reliable home grinder with smaller dimensions
Thanks to its small size, this espresso grinder fits into even the smallest kitchen. Its rounded edges are an interesting design feature. It will look best next to your home coffee machine and will do a great job for you at a friendly price.
How can the quality of grinding vary with electric coffee grinders? For example, find out the differences between the German Mahlkönig and Graef grinders or how the popular Mignon grinder fares in terms of quality.