English Breakfast Broken ORGANIC - black tea

- Packaging: 70g
English Breakfast Broken ORGANIC - black tea
- Packaging: 70g
9 points to the loyalty system
---
English Breakfast Broken ORGANIC tea is a blend of black tea from Assam and Ceylon. The combination of these teas creates a balanced full-bodied flavour that is perfect to start the day or as a pick-me-up during a busy afternoon. It is made from the finest certified organic leaves that come from environmentally sustainable plantations. More
Manufacturer: Green PlantationProduct code: 5522-3165 Shipping options
English Breakfast Broken ORGANIC tea is a blend of black tea from Assam and Ceylon. The combination of these teas creates a balanced full-bodied flavour that is perfect to start the day or as a pick-me-up during a busy afternoon. It is made from the finest certified organic leaves that come from environmentally sustainable plantations. More
Manufacturer: Green PlantationProduct code: 5522-3165 Shipping options
Variants
2
| | Packaging | Availability | | Price | Quantity (ks) | |
| --- | --- | --- | --- | --- | --- | --- |
| | 1kg | Delivery 2 weeks | More | 100 € | | |
| | 70g | in stock | More | 9,70 € | | |
Organic Black Tea English Breakfast Broken
✔️

black tea with rich taste

✔️

from organically certified sustainable plantations

✔️

traditional blend from Assam and Ceylon

✔️

tea leaves of the highest quality

✔️

water at 100°C

✔️

allow to infuse for 3-5 minutes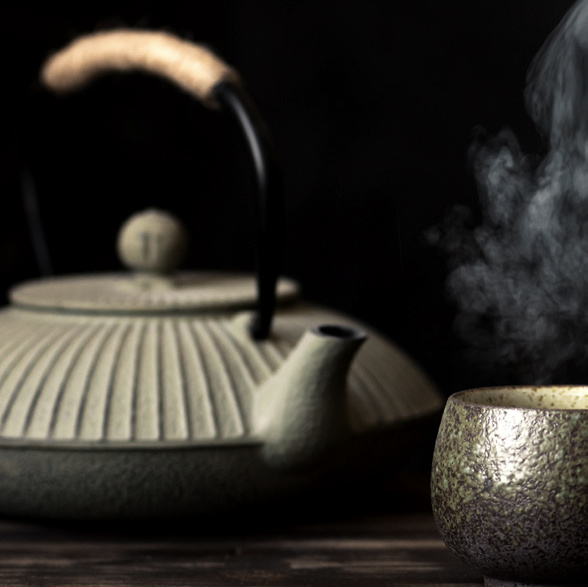 Traditional strong tea blend from Ceylon and Assam in organic version
This exquisite tea blend offers excellent quality tea leaves that are carefully selected from the finest environmentally sustainable plantations. As a result, you can be sure that every cup of your English Breakfast will be full of strong delicious aroma and golden colour.
English Breakfast Broken is a traditional blend of strong tea with a golden infusion and a very aromatic taste. The premium loose black tea is a blend of tea leaves from the Assam and Ceylon regions.
The preparation of this tea is very easy, just pour water at 100°C, steep for 3-5 minutes and then enjoy the rich and full flavour of quality black tea.
Your tea is only as good as your water. If you want to get the best taste, aroma and purity from your tea, you need to pay attention to the purity of the water, its hardness, temperature and other parameters.