40 points to the loyalty system
---
Make cleaning your coffee machine easier with this great Espazzola gadget. This unique professional coffee machine head cleaning tool is the perfect solution for all baristas. More
Manufacturer: EspazzolaProduct code: 5554 Shipping options
Make cleaning your coffee machine easier with this great Espazzola gadget. This unique professional coffee machine head cleaning tool is the perfect solution for all baristas. More
Manufacturer: EspazzolaProduct code: 5554 Shipping options
Espazzola 2+3 58 mm in black
✔️ facilitates cleaning of the coffee machine head
✔️ professional aid
✔️ outperforms all kinds of brushes
✔️ cleaning in just 20 seconds
✔️ easy handling
✔️ flexible membrane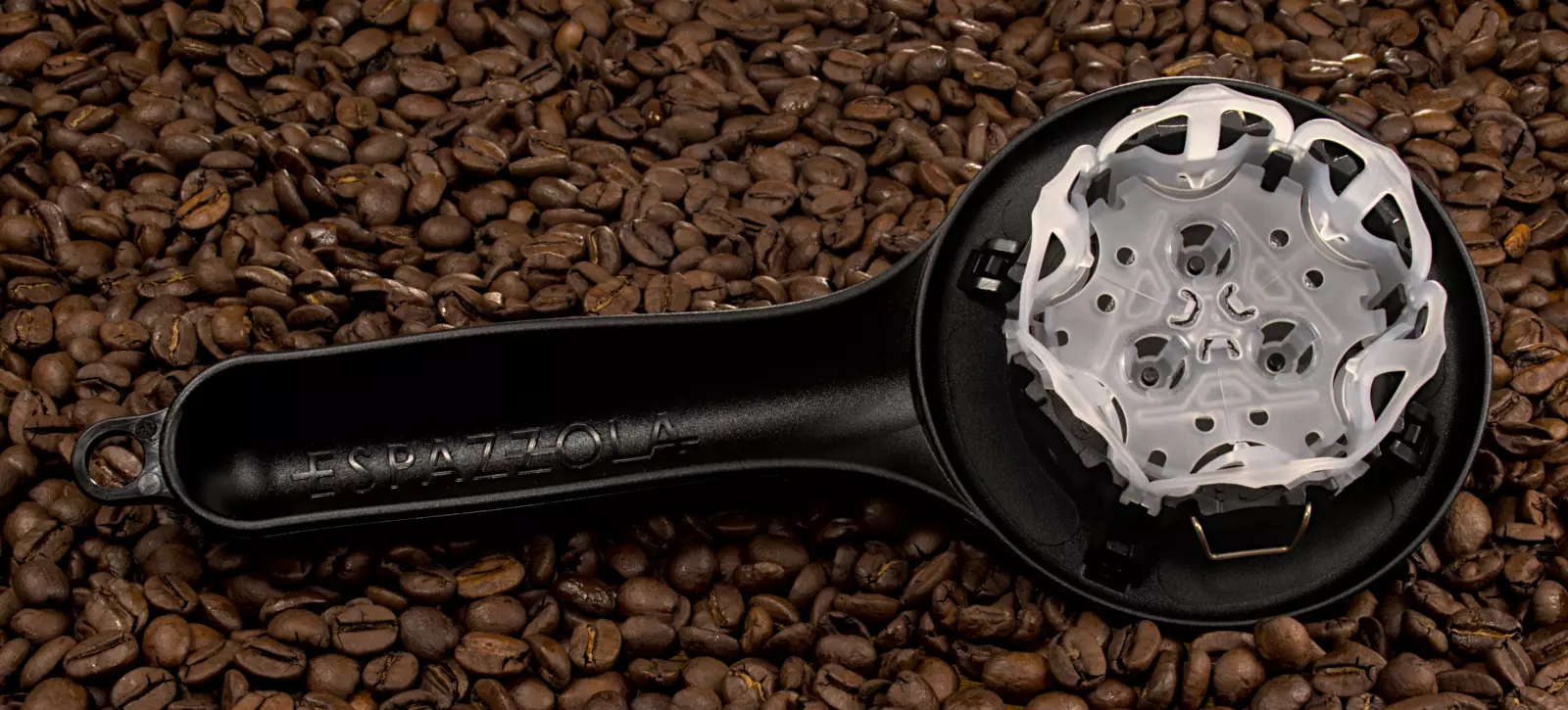 Reliably cleans the coffee machine head in just 20 seconds
A clean coffee machine is essential for perfect tasting coffee, but cleaning it isn't always easy. With this great Espazzola gadget, however, these worries are almost eliminated.
Now you only need twenty seconds to clean the head of your coffee machine perfectly. It works easily - just insert it into the head of the coffee machine in place of the portafilter, run hot water and turn it five to ten times on both sides.
Theflexible membrane also adapts to the head of the machine and cleans all surfaces simultaneously, including the seals.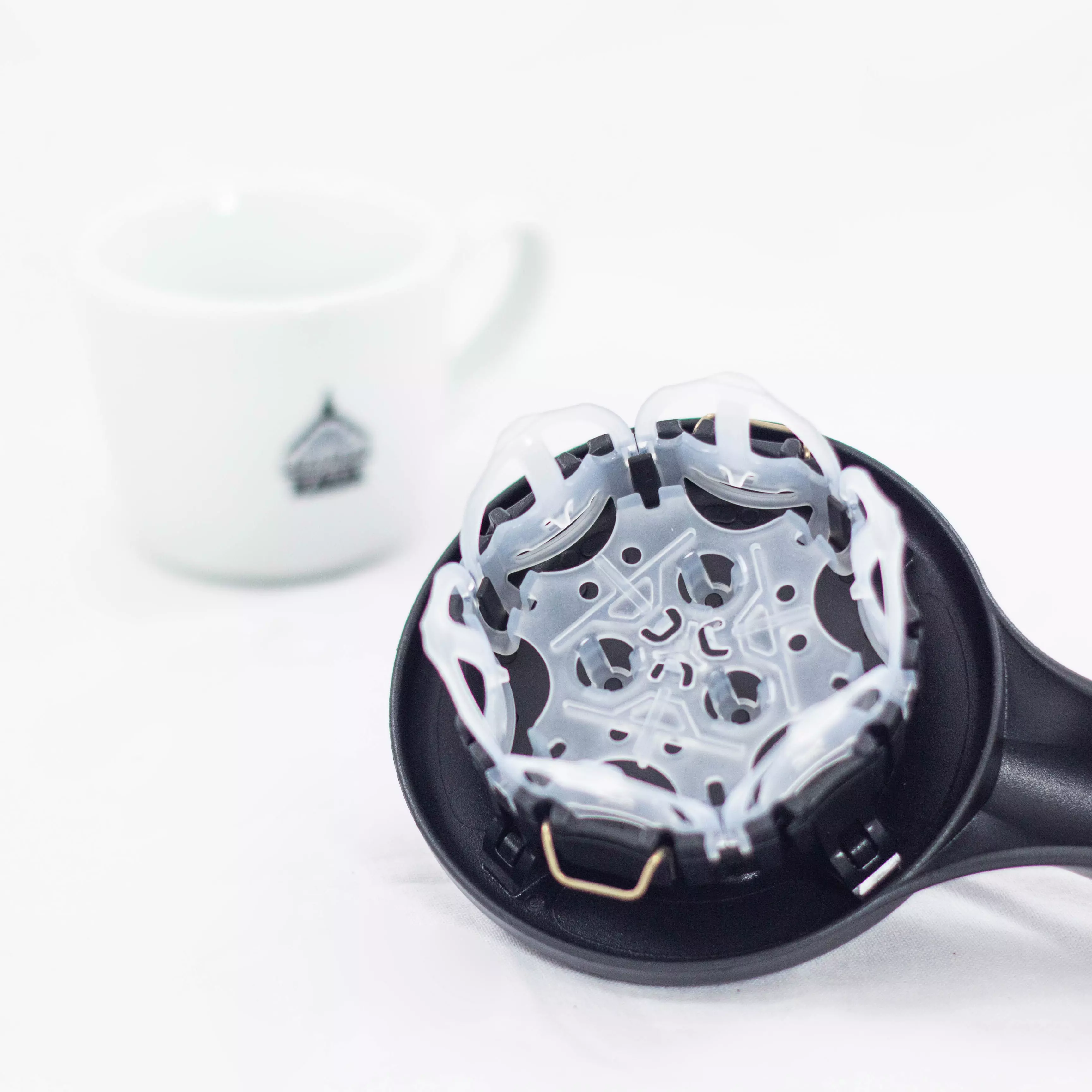 Parameters
| | |
| --- | --- |
| Colour | |
If you use a lever coffee machine, you should not neglect to clean it regularly. The following lines summarise what equipment you will need for basic maintenance.
Alternative products (3)