Espro French Press stainless steel 950 ml
Espro French Press stainless steel 950 ml
162 points to the loyalty system
---
The high-quality stainless steel French press from Espro boasts patented double microscreen filter technology. Not only will you be impressed by the perfectly clean, sediment-free coffee, but also by the vacuum seal, which stops the extraction process immediately after pressing the plunger. The double wall also keeps the coffee warm for several hours. Capacity 950 ml. More
Product code: 5398 Shipping options
The high-quality stainless steel French press from Espro boasts patented double microscreen filter technology. Not only will you be impressed by the perfectly clean, sediment-free coffee, but also by the vacuum seal, which stops the extraction process immediately after pressing the plunger. The double wall also keeps the coffee warm for several hours. Capacity 950 ml. More
Product code: 5398 Shipping options
Stainless steel French Press Espro 950 ml
✔️ modern design
✔️ patented double filter technology with microscreens
✔️ pure coffee without coffee grounds
✔️ instant stop of the extraction process
✔️ quality stainless steel
✔️ double wall keeps coffee warm
✔️ 950 ml capacity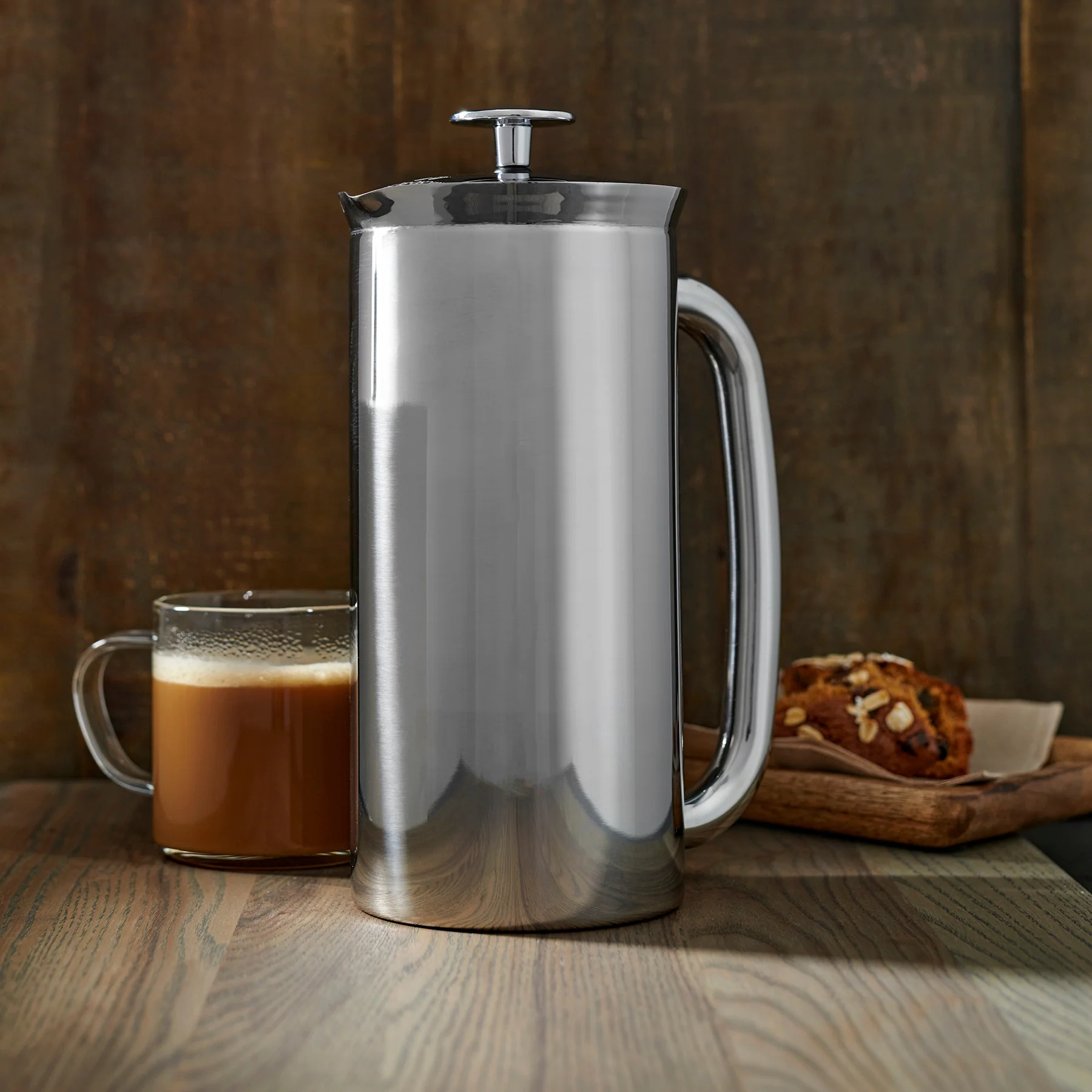 Double filter with vacuum seal ensures the perfect taste of your coffee
No more worrying about bitter or poorly filtered coffee. Espro's French press has a patented double filter made of microscreens that are nine and twelve times finer than typical French presses.
The double microfilter is also surrounded by a silicone rim that fits tightly against the side of the container, creating a vacuum seal. This ensures that the extraction process stops immediately when the plunger is depressed, separating the coffee grounds from the rest of the beverage. Your coffee will thus taste great and consistent from the first to the last pour.
The solid stainless steel construction and modern design underline the uniqueness of this French press. The double wall ensures that your coffee is at the ideal temperature so you can enjoy it all morning long.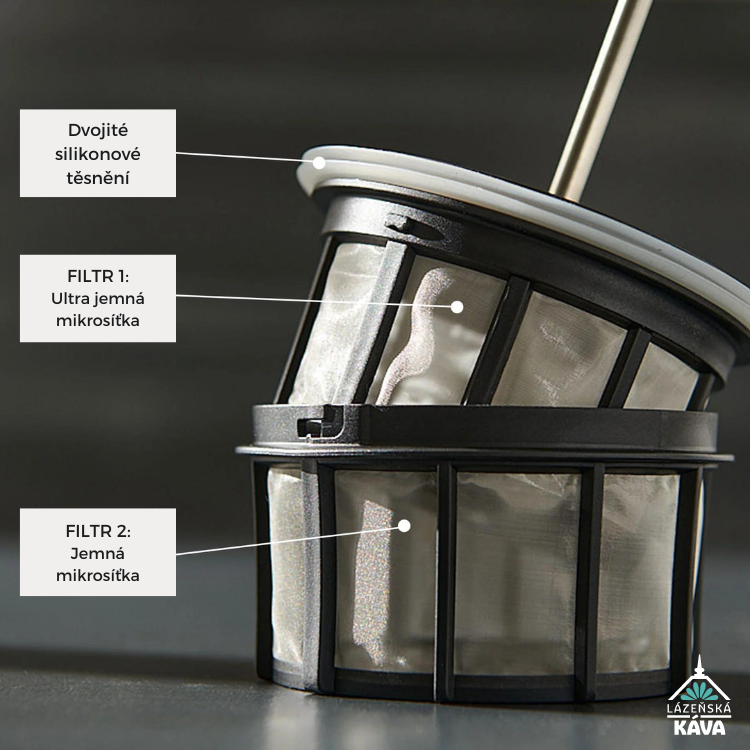 Parameters
| | |
| --- | --- |
| Colour | |
| Material | Stainless steel |
| Volume | 950 ml |
Check out Instagram today. It seems that whoever doesn't post at least one moment of coffee preparation in the woods somewhere on the internet, doesn't exist. I don't know about you, but I actually quite like this fashion.