Espro Travel French Press grey 300 ml
Espro Travel French Press grey 300 ml
45 points to the loyalty system
---
Make fresh coffee anytime, anywhere! This compact travel French press in grey from Canadian brand Espro boasts a double wall, vacuum insulation and is made of high-quality stainless steel. More
Product code: 5395 Shipping options
Product is no longer available
Make fresh coffee anytime, anywhere! This compact travel French press in grey from Canadian brand Espro boasts a double wall, vacuum insulation and is made of high-quality stainless steel. More
Product code: 5395 Shipping options
Product is no longer available
Grey Espro travel French press 300 ml
✔️ double wall keeps coffee warm
✔️ vacuum insulation for a perfect seal
✔️ made of stainless steel
✔️ double microscreen filter
✔️ perfect coffee without coffee grounds
✔️ BPA-free, BPS-free, phthalate-free
✔️ volume 300 ml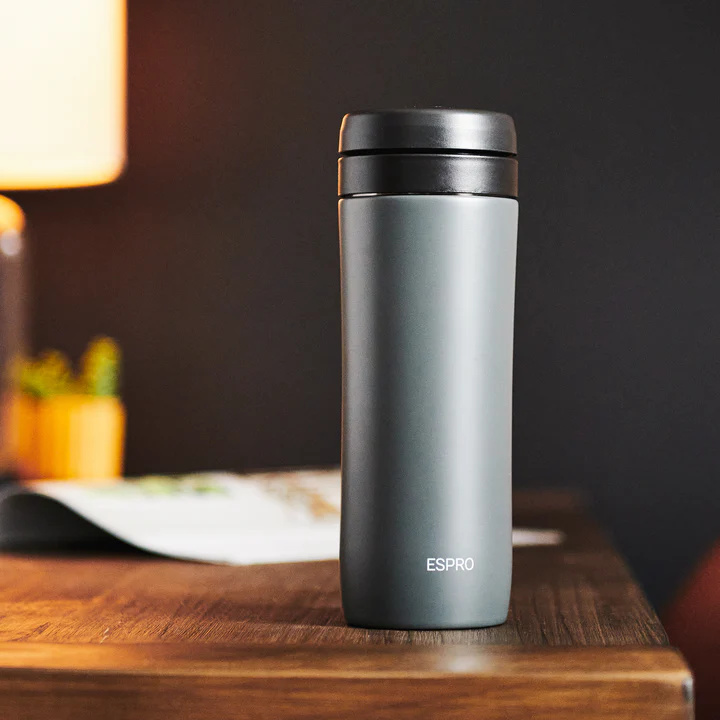 The perfect French press anytime, anywhere
This travel French press from the Canadian brand Espro will surprise you with its elegant grey design as well as its functionality. Thanks to special technology, it reliably ensures perfect coffee without coffee grounds.
The patented double microfilter is fitted with a silicone seal that fits tightly around the edges of the container, creating a vacuum seal. The extraction process therefore stops at the exact moment you depress the plunger, so your coffee will have a delicious and consistent taste from the first to the last pour.
The Espro French press is made from high quality stainless steel and its double wall ensures that your coffee will stay hot for hours. The practical combination of a French press and a thermos gives you the perfect coffee anytime, anywhere.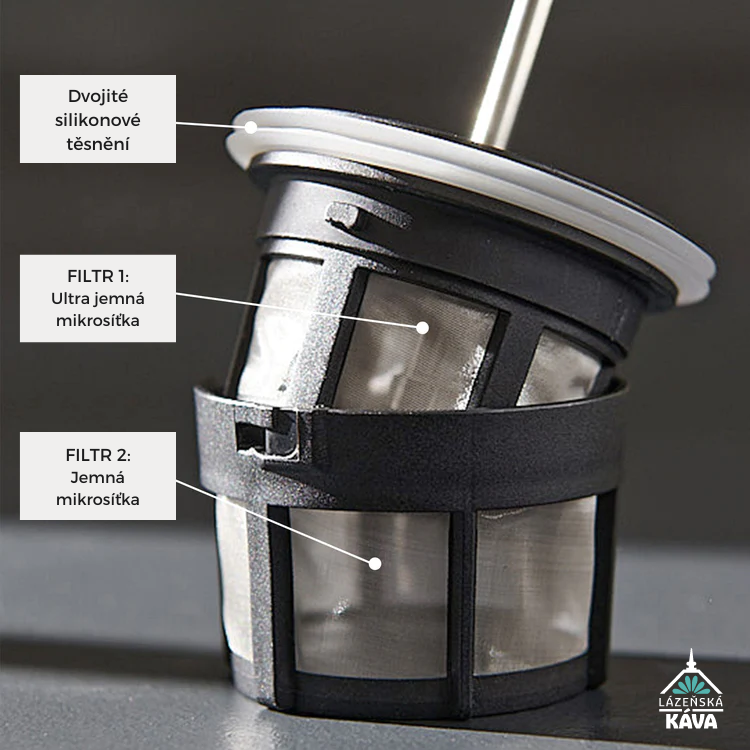 Check out Instagram today. It seems that whoever doesn't post at least one moment of coffee preparation in the woods somewhere on the internet, doesn't exist. I don't know about you, but I actually quite like this fashion.