Etzinger Etz-I Regular silver
Etzinger Etz-I Regular silver
287 points to the loyalty system
---
The Etzinger hand coffee grinder has embarked on a grinding journey without the traditional central axis of the grinder. Like, what? Well, yes, that's the case with this Etz-I Regular model in silver. How can it grind? Innovatively with the RRB, or Rotating Ring Burr mechanism. More
Product code: 5171 Shipping options
The Etzinger hand coffee grinder has embarked on a grinding journey without the traditional central axis of the grinder. Like, what? Well, yes, that's the case with this Etz-I Regular model in silver. How can it grind? Innovatively with the RRB, or Rotating Ring Burr mechanism. More
Product code: 5171 Shipping options
Hand coffee grinder: etz-I Regular in silver
✔ 55 mm diameter (47 mm in the Trim version)
✔ compact solution for inserting the handle into the grinder
✔ Absolute Vernier scale (88 settings à 0.02 mm, numbered 1-23)
✔ Identical reference point for all mills
✔ RRB-mechanism with AS-Jig (anti-static protection)
✔ Easy to fill, adjust and clean
✔ Magnetically attached lid and coffee container
✔ 100% EU production: in Liechtenstein and Switzerland
✔ Also available in black or in TRIM version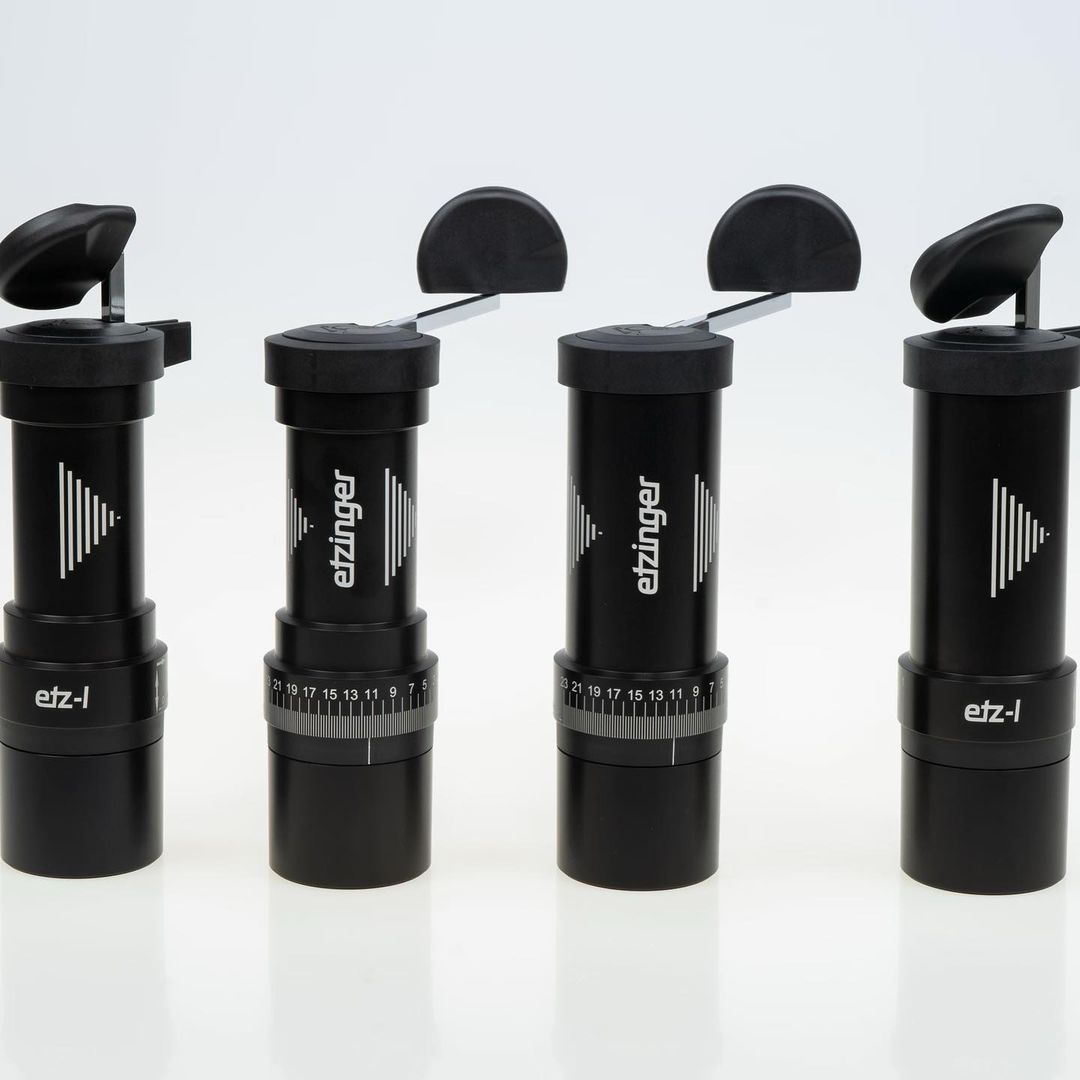 Swiss quality coffee grinder etz-I Regular silver
The manufacturer Etzinger has embarked on a completely different technology when it comes to grinder construction. Unlike other coffee grinders on the market, Etzinger grinders do not have an internal axis. Traditionally, the grinding stones are mounted on this. How can this grinder grind at all? The answer is the innovative RRB mechanism.
In Swiss-Lichtenstein quality mills, the grinding is precise like clockwork. The adjustment is according to the Vernier scale. That is, 88 degrees of coarseness in increments of 0.02 mm. The aforementioned RRB, or Rotating Ring Burr mechanism, allows precise adjustment of the grinding stone distance within this scale.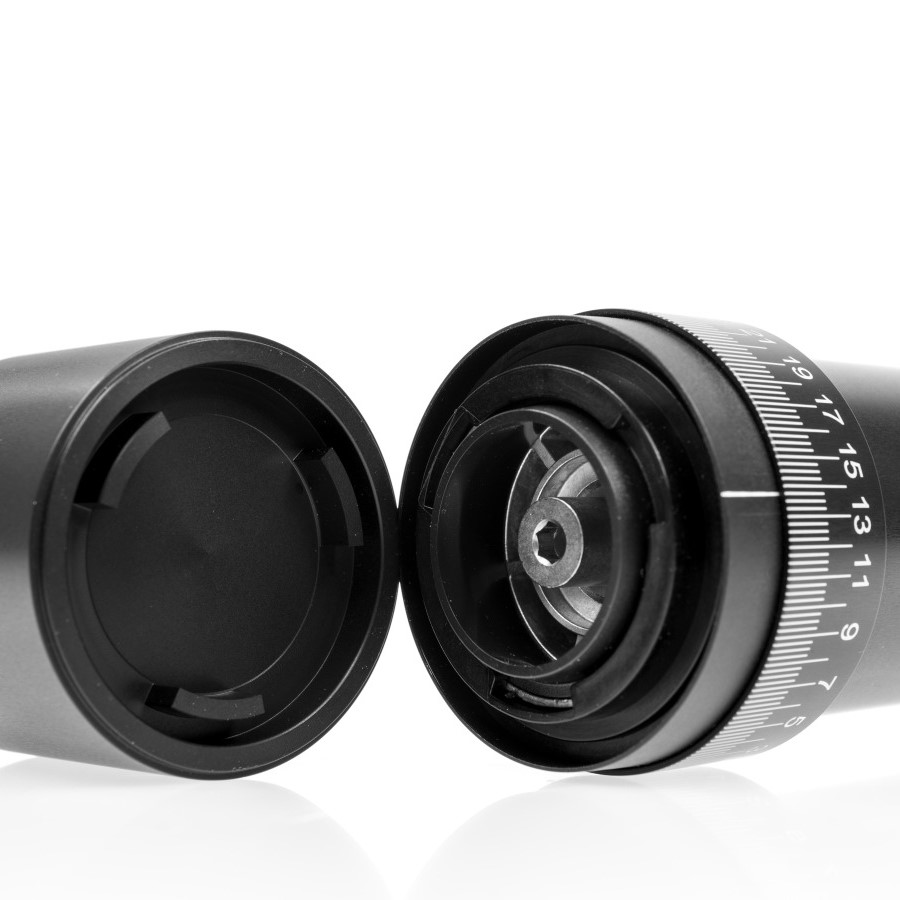 Convenient manual grinding with the etz-I Regular silver grinder
Both grinding stones are easily accessible. The lower fixed stone is the transition to the ground coffee hopper. The upper, movable stone, which is fixed to the inner body of the grinder, then adjoins it at a set distance. This eliminates the need for a central axis and the problem of the grinder being "misaligned". You get consistently accurate grinding results with zero retention.
With this grinding system, Etzinger mills also gain a more convenient filling of the grinder as well as space for a spectacular and practical storage of the handle inside the grinder. Grinding settings according to a numerical scale on the outside of the grinder, and the same reference point at all times, push the grinder to the top rungs in terms of speed and ease of use. This is especially true for cleaning and re-adjusting the grinder.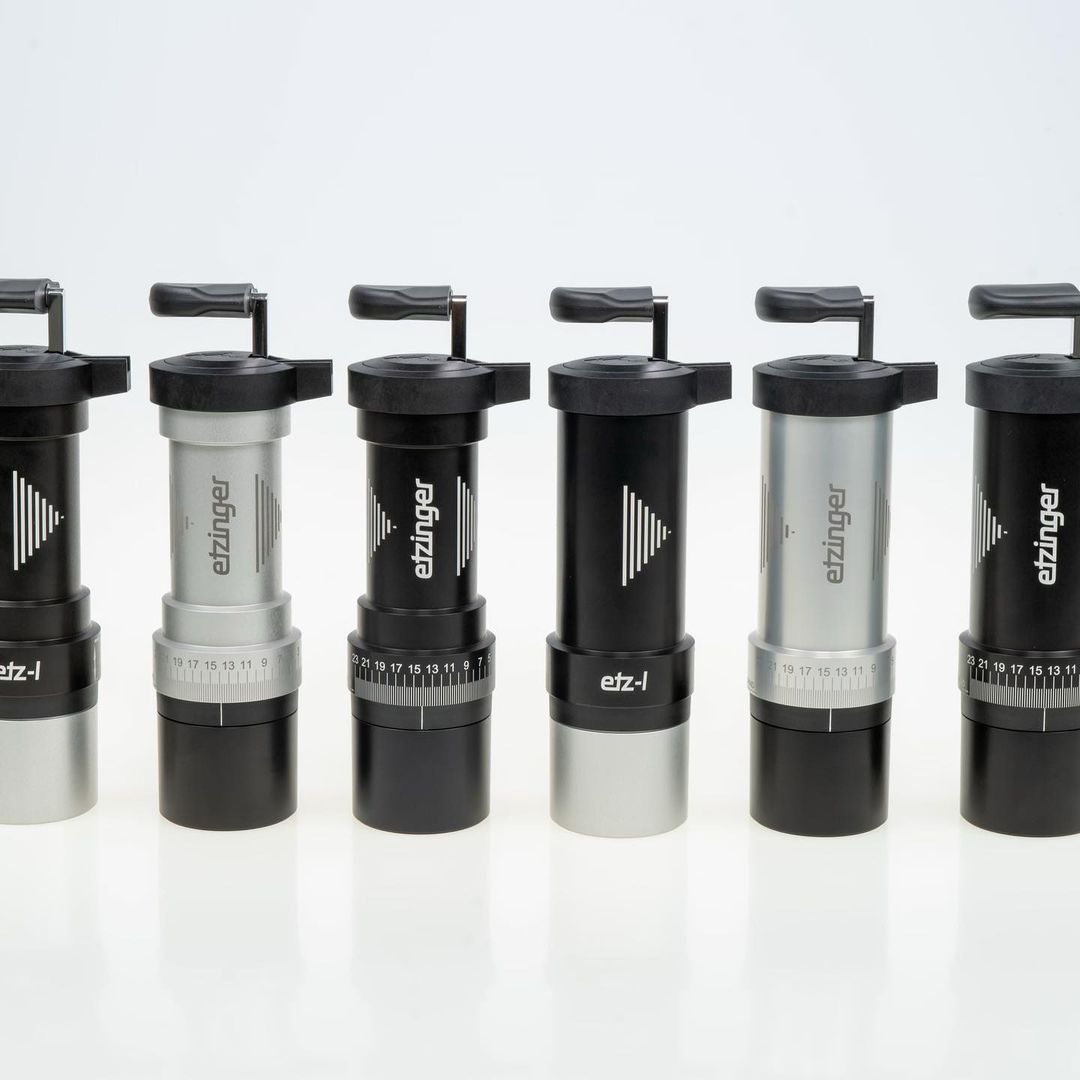 Parameters
| | |
| --- | --- |
| Colour | |
| Material | Steel, Plastic |
| Material of grinding stones | Steel |
| Using | Espresso, Filter |
| Type | Handheld, Travel |
| Size of grinding stones (mm) | 32 mm |
There's at least one coffee geek in your social bubble. Do you have one among your friends or right at home? With this gift guide for coffee enthusiasts, you'll know what to get him under the tree.
Alternative products (3)
Last piece in stock
287 €
| | |
| --- | --- |
| Material of grinding stones | Steel |
| Using | Espresso, Filter |
| Size of grinding stones (mm) | 32 mm |
Last piece in stock
287 €
| | |
| --- | --- |
| Material of grinding stones | Steel |
| Using | Espresso, Filter |
| Size of grinding stones (mm) | 32 mm |
| | |
| --- | --- |
| Material of grinding stones | Steel |
| Using | Espresso, Filter |
| Size of grinding stones (mm) | 32 mm |