Eureka Atom Specialty 75 white
Eureka Atom Specialty 75 white
1 245 points to the loyalty system
---
The Eureka Atom Specialita 75 ensures quiet, powerful and precise espresso grinding in your café, gastro operation or at home. More
Product code: 2909 Shipping options
The Eureka Atom Specialita 75 ensures quiet, powerful and precise espresso grinding in your café, gastro operation or at home. More
Product code: 2909 Shipping options
What does the Eureka Atom Specialita 75 grinder offer?
75 mm stainless steel flat grinding stones
suitable for cafes and gastropubs
very fast dispensing - up to 5 g per second
stepless grinding coarsenessadjustment system
Silent grinding thanks to Silent Technology
lump-free ground coffee thanks to the ACE = Anti-Clumps and Electrostaticity system
"High Speed" Maintenance =very simple and quick cleaning thanks to the clever placement of the stones
adjustable holder for portafilter
timer for two or one batch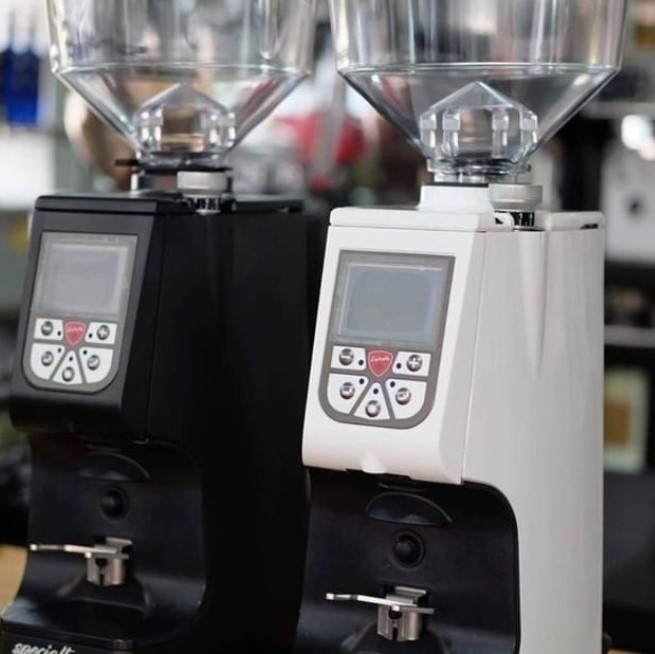 Compact and powerful grinder
With its dimensions, the Eureka Atom Speciality 75 is one of the smaller grinders. However, its compactness does not detract from its performance (the model has more power than the version with 65 mm stones) In addition, the grinder is equipped with many helpful features. Such as the anti-vibration technology that guarantees the quiet operation of the grinder.
Convenience when working
For even more comfort when working, the grinder is equipped with a hand-free lever holder that is suitable for any type of lever. In addition, it is height-adjustable, so you can adjust it to suit your needs.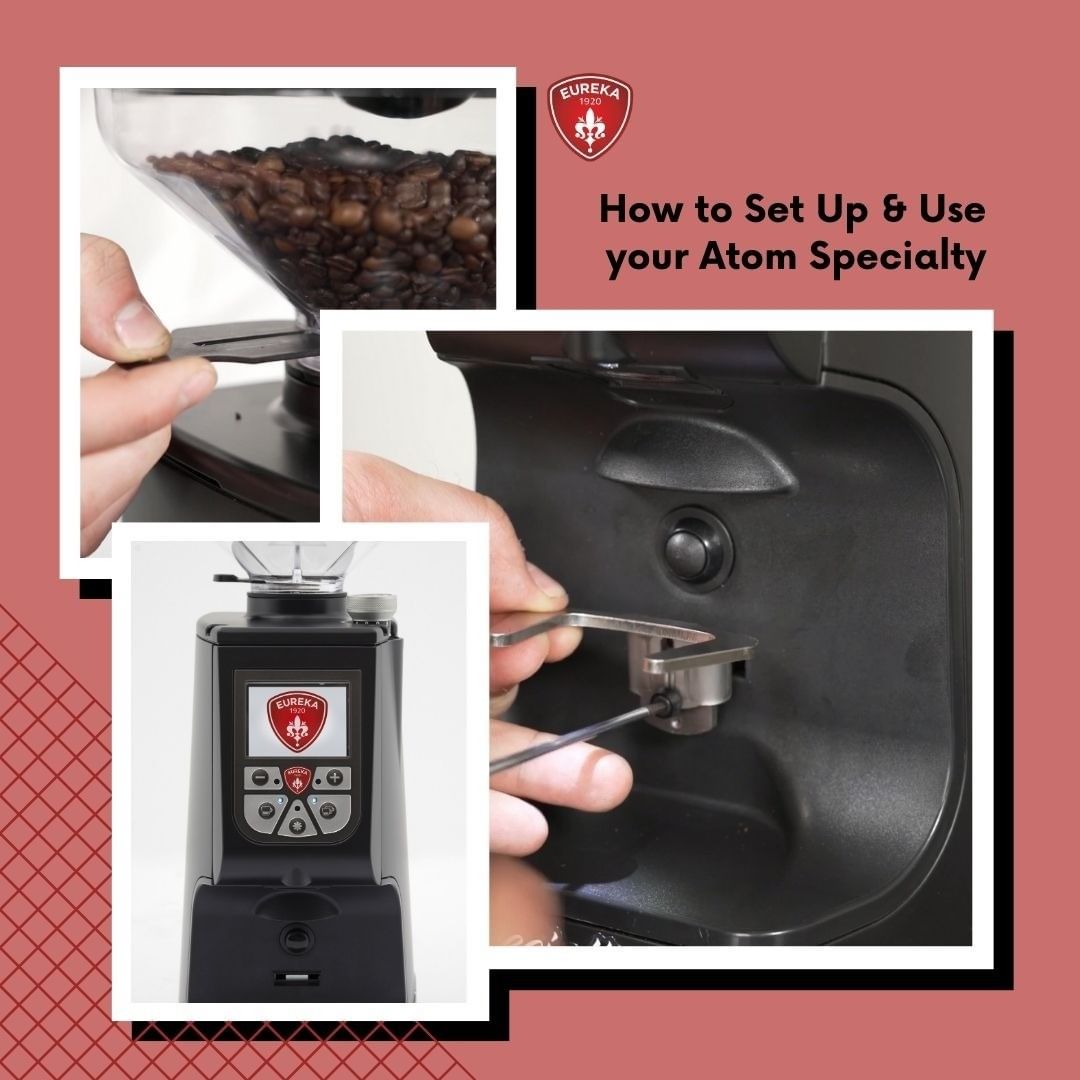 Easy maintenance
Quick and easy maintenance is definitely a big plus when choosing the right grinder. You can dismantle the entire grinding mechanism in no time. The grinding action of this grinder is consistent. In addition, the ACE system prevents static electricity and lumps from forming in the ground coffee. It is equipped with 75 mm grinding stones.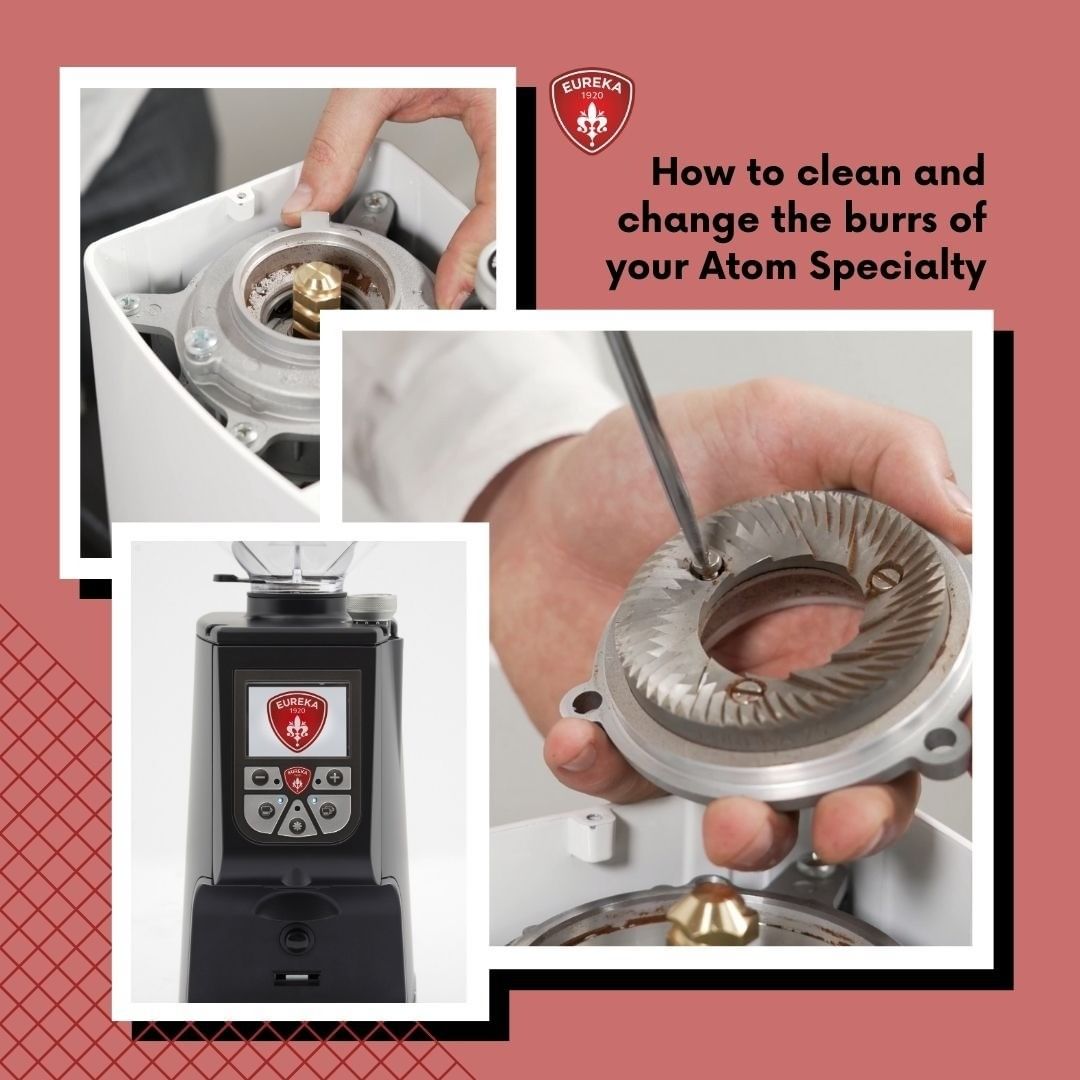 Parameters
| | |
| --- | --- |
| For | Espresso |
| Colour | |
| Dosage of the grinder | Configurable |
| Display | Yes |
| Functions of the grinder | Display, Coarseness setting, Timer-Stops |
| Hopper capacity (g) | 1200 |
| Material | Stainless steel, Plastic |
| Material of grinding stones | Steel |
| Grinder suitable for | Cafes, Espresso bar, Restaurant, Hotel, Confectionery |
| Voltage | 230V |
| Number of revolutions per minute | 1400 |
| Using | Professional |
| Power input (W) | 800 |
| Grinding speed | 4,5 - 5,5 g/s |
| Coffee grinder label | Italian, Standard |
| Shape of grinding stones | Flat |
| Type | Electric |
| Size of grinding stones (mm) | 75 mm |
How can the quality of grinding vary with electric coffee grinders? For example, find out the differences between the German Mahlkönig and Graef grinders or how the popular Mignon grinder fares in terms of quality.
Alternative products (3)
Delivery 3-4 days
1 320,20 €
| | |
| --- | --- |
| For | Espresso |
| Material of grinding stones | Steel |
| Shape of grinding stones | Flat |
| Size of grinding stones (mm) | 75 mm |
| | |
| --- | --- |
| For | Espresso |
| Material of grinding stones | Steel |
| Shape of grinding stones | Flat |
| Size of grinding stones (mm) | 75 mm |
Delivery 10 days
2 461,50 €
| | |
| --- | --- |
| Dosage | Configurable |
| Material of grinding stones | Titanium surface |
| Shape of grinding stones | Flat |
| Size of grinding stones (mm) | 75 mm |