Eureka Baby Grinder Walnut
Eureka Baby Grinder Walnut
307 points to the loyalty system
---
The Baby Grinder from Eureka is the perfect partner not only for travelling! Thanks to its compact size and grinding stones with special "Gold Energy" treatment, it ensures perfect grinding anytime, anywhere. More
Product code: 5807 Shipping options
The Baby Grinder from Eureka is the perfect partner not only for travelling! Thanks to its compact size and grinding stones with special "Gold Energy" treatment, it ensures perfect grinding anytime, anywhere. More
Product code: 5807 Shipping options
Eureka Baby Grinder Walnut
✔️ reliable hand grinder
✔️ compact size - suitable for travelling
✔️ conical 48 mm grinding stones
✔️ special "Gold Energy" grinding stone finish
✔️ easy and fast grinding for all types of coffee preparation
✔️ fits perfectly in the hand
✔️ compatible with the Eureka dosing cup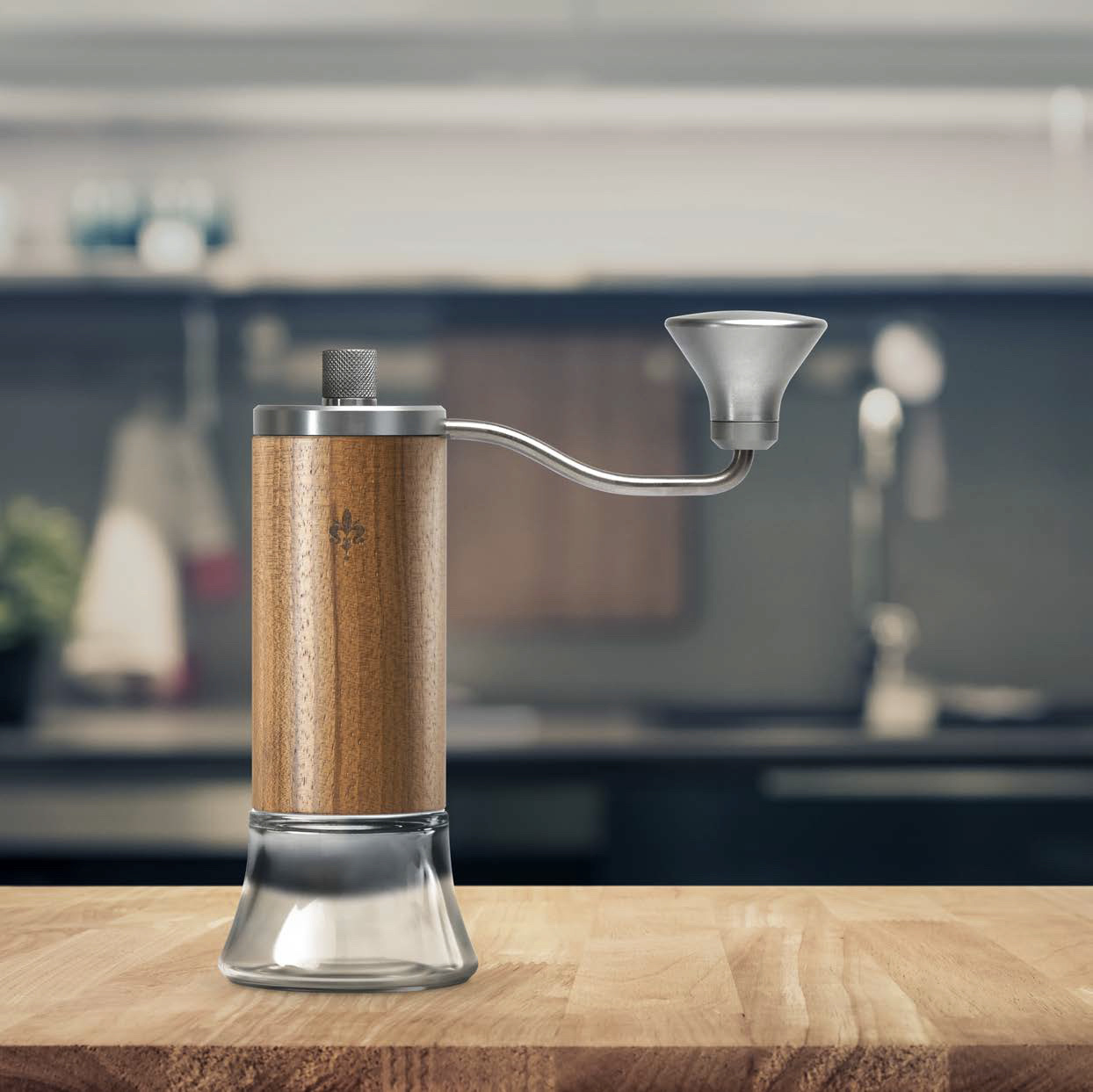 Eureka: Baby won't sit in the corner
Don't let the Baby Grinder "sit in the corner", its compact size and ease of use make it your ideal travel companion! Whether you love espresso or filter, the Baby Grinder will always make sure you get a perfectly consistent and smooth grind.
The 48 mm diameter conical grinding stones have a 50% longer life thanks to the special "Gold Energy" treatment and will maintain a better grinding consistency even over the years.
The elegant wooden design combined with the glass hopper will fit into any stylish kitchen. With its slim body combined with the unique flared shape of the hopper, the Baby Grinder fits perfectly in any hand.