Eureka coffee distributor 58,35mm black
Eureka coffee distributor 58,35mm black
98 points to the loyalty system
---
The Italian company Eureka has developed the perfect coffee distributor to make your espresso even more perfect. It ensures that the ground coffee is evenly distributed in the lever before the actual brewing. More
Product code: 5700 Shipping options
The Italian company Eureka has developed the perfect coffee distributor to make your espresso even more perfect. It ensures that the ground coffee is evenly distributed in the lever before the actual brewing. More
Product code: 5700 Shipping options
Black distributor of Eureka coffee
✔️ for even more perfect espresso
✔️ settles the coffee in the lever before the actual brewing
✔️ adjustable height for perfect results
✔️ made of high quality stainless steel and aluminium
✔️ easy handling
✔️ base diameter 58.35 mm
✔️ also available in white olive or walnut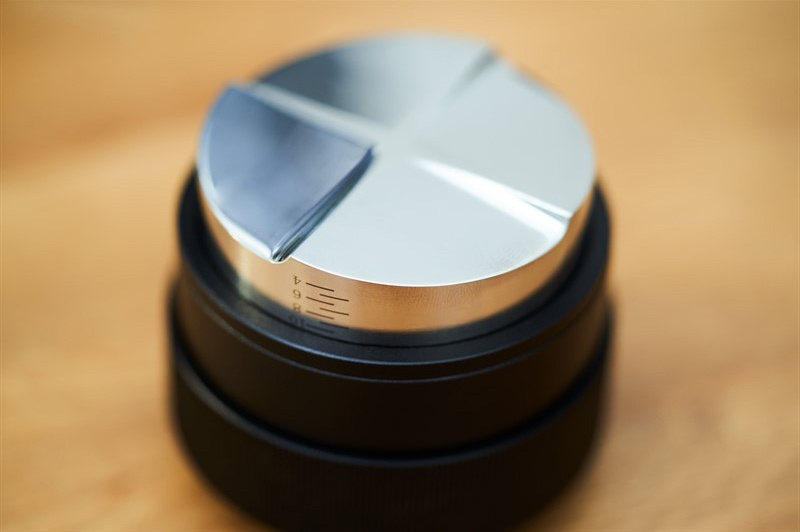 Eureka distributor: for even more perfect espresso
Want to achieve even better espresso? Try this handy helper - the coffee distributor from Eureka. It makes sure that the coffee is evenly balanced before the actual frothing, so you get a more consistent extraction.
This distributor has an adjustable height that you can easily adjust to the actual amount of coffee in the lever. In addition, there is a numerical scale on the side of the base to help you set the exact parameters every time. This will give you even better results.
Thesleek black design will fit beautifully into any barista's corner. The base is made of high-quality stainless steel and has a diameter of 58.35 mm.