320 points to the loyalty system
---
The Eureka Mignon Filtro electric grinder is the ideal combo for drip coffee machines and alternative brewing methods. More
Product code: 583 Shipping options
The Eureka Mignon Filtro electric grinder is the ideal combo for drip coffee machines and alternative brewing methods. More
Product code: 583 Shipping options
What does the Mignon Filtro filter coffee grinder offer?
Precision ground coffee for any alternative brewing method and for drip coffee machines
stepless grind coarseness adjustment function
ACE system to prevent coffee clumping
quiet and fast grinding
single-batch coffee grinding
Reliable and quiet filter coffee grinder
The Mignon Filtro grinder is very fast and constant even when grinding multiple coffees at once. The movement of the grinding stones is without jumps, thus ensuring the best possible grinding result. The grinder is soundproof so you won't wake anyone up when grinding your morning coffee.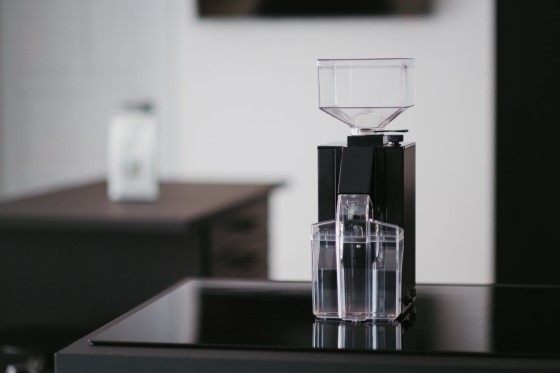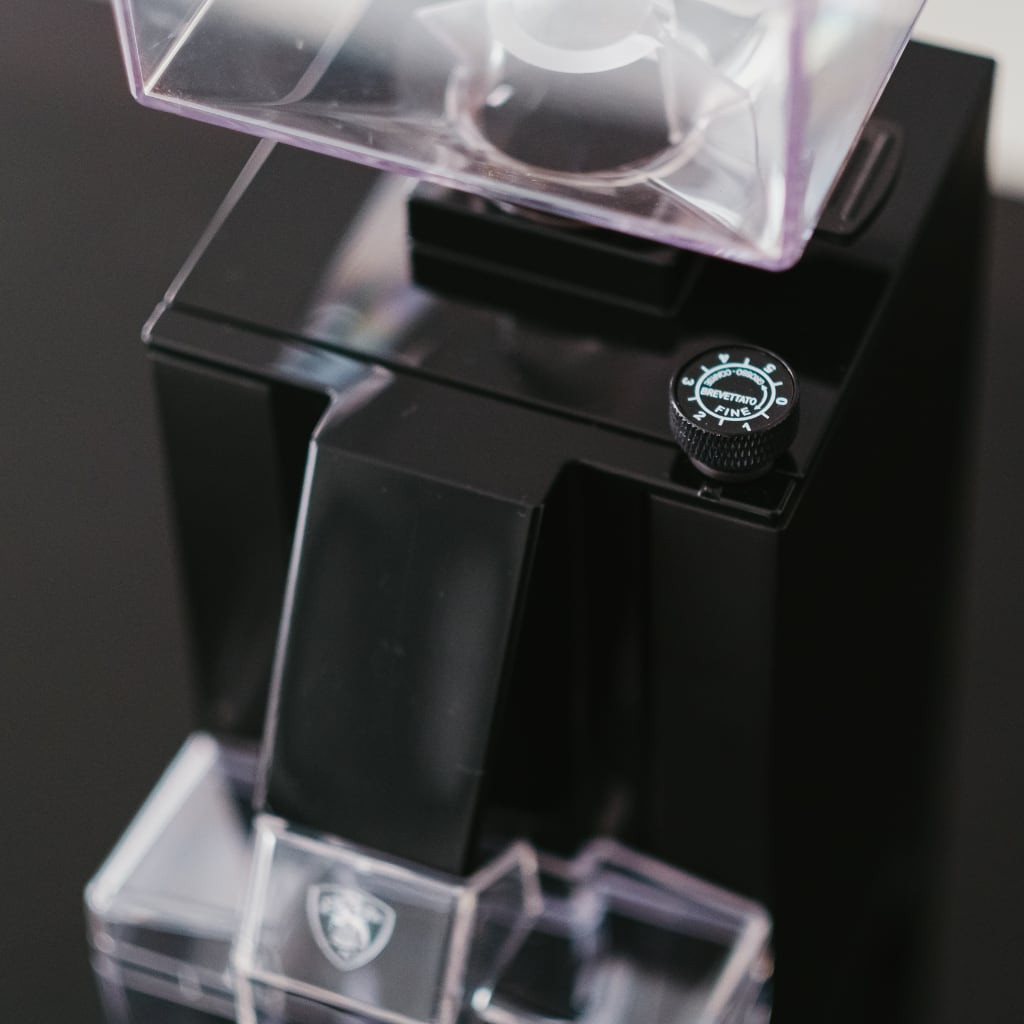 Single dose coffee grinding
The ground coffee falls directly into the hopper, from which you can easily transfer the coffee to any filter coffee accessory. The grinder works on the single dose principle, so you need to weigh each batch of coffee. But you get the assurance of freshly ground coffee every time. Grinding is started manually on the side of the grinder.
Parameters
| | |
| --- | --- |
| For | Filtered coffee |
| Colour | |
| Dosage of the grinder | Manual |
| Display | No |
| Functions of the grinder | Display, Coarseness setting, Timer-Stops |
| Hopper capacity (g) | 300 |
| Material | Stainless steel, Plastic |
| Material of grinding stones | Steel |
| Grinder suitable for | Offices, Households |
| Voltage | 230V |
| Number of revolutions per minute | 1350 |
| Using | Home |
| Power input (W) | 260 |
| Grinding speed | 1,5 - 2,1 g/s |
| Coffee grinder label | Italian, Standard |
| Shape of grinding stones | Flat |
| Type | Electric |
| Size of grinding stones (mm) | 50 mm |
Download
Perfetto, Specialita, Manuale,... Which is the right grinder for you? To make your choice easier, I have prepared this overview to answer which grinder you should get.
---
How can the quality of grinding vary with electric coffee grinders? For example, find out the differences between the German Mahlkönig and Graef grinders or how the popular Mignon grinder fares in terms of quality.
Alternative products (3)
Quick info
-11%
Bestseller
| | |
| --- | --- |
| For | Filtered coffee, Alternative methods of preparation |
| Material of grinding stones | Steel |
| Shape of grinding stones | Flat |
| Size of grinding stones (mm) | 64 mm |
Delivery 3-4 days
384,30 €
| | |
| --- | --- |
| Material of grinding stones | Steel |
| Shape of grinding stones | Flat |
| Size of grinding stones (mm) | 50 mm |
| | |
| --- | --- |
| For | Espresso |
| Material of grinding stones | Steel |
| Shape of grinding stones | Flat |
| Size of grinding stones (mm) | 75 mm |