Eureka Mignon Perfetto 16CR Chrome
Eureka Mignon Perfetto 16CR Chrome
590 points to the loyalty system
---
One grinder rules all coffee brewing methods - the Eureka Mignon Perfetto. You finish your espresso and go to prepare the filter. On this chrome grinder, just turn the adjustment knob to the prescribed position and you're ready to grind. Perfect, isn't it? More
Product code: 1149 Shipping options
One grinder rules all coffee brewing methods - the Eureka Mignon Perfetto. You finish your espresso and go to prepare the filter. On this chrome grinder, just turn the adjustment knob to the prescribed position and you're ready to grind. Perfect, isn't it? More
Product code: 1149 Shipping options
Eureka Mignon Perfetto 16CR Chrome
✓ engine tuned to 1350 rpm
✓ flat 50 mm steel grinding stones
✓ grinds approx. 1.3 g/s for espresso and 2 g/s for filter
✓ micrometric grind adjustment
✓ ACE protection system
✓ easy adjustment on the coarseness scale and quiet grinding
✓S uitable for espresso, espresso and all alternative methods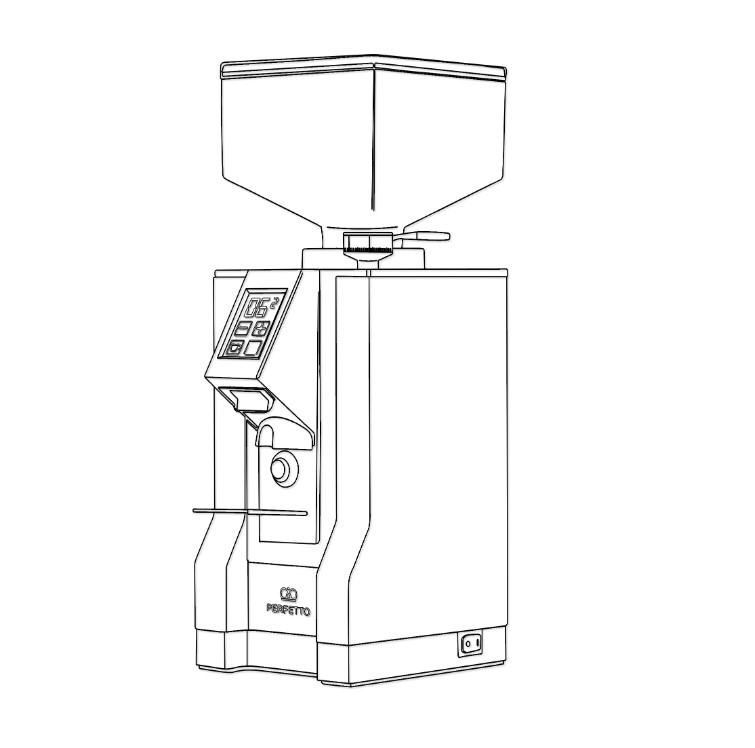 Try it all. With the Mignon Perfetto chrome coffee grinder
One of the easiest grind coarseness adjustment systems on grinders ever. The Mignon Perfetto grinder has it. At Eureka - the manufacturer of this grinder - they know that the wrong grind grade means the wrong coffee. And that finding the right position on the grinder scale can sometimes be quite infuriating.
The perfect user-friendliness of the Perfetto grinder means aptly changing the grind from French Press to V60 and then maybe AeroPress. The grinder can also grind for espresso, and you'll especially benefit from the easy dosing adjustable on the touchscreen for this preparation method.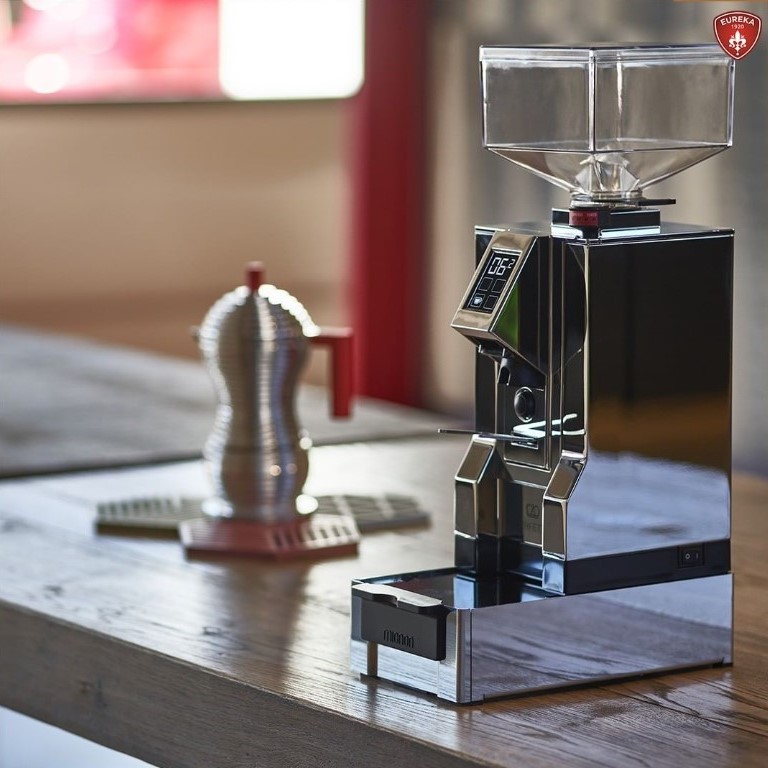 Universal Eureka Mignon. The grinder for home coffee preparation
Popular coffee grinder manufacturer, Eureka, is releasing an innovative collection of square coffee grinders for the home. The square design is modern and unadorned. And it packs a lot into those few cubic centimetres.
The Eureka Mignon Perfetto is one of them. It is also available in Ferrari Red, black-chrome, white-chrome, white-chrome, chrome-black or all-black. Like a proper Mignon grinder, it offers great features such as stepless micrometer adjustment, "High Speed" maintenance and the ACE system against coffee splicing due to static electricity.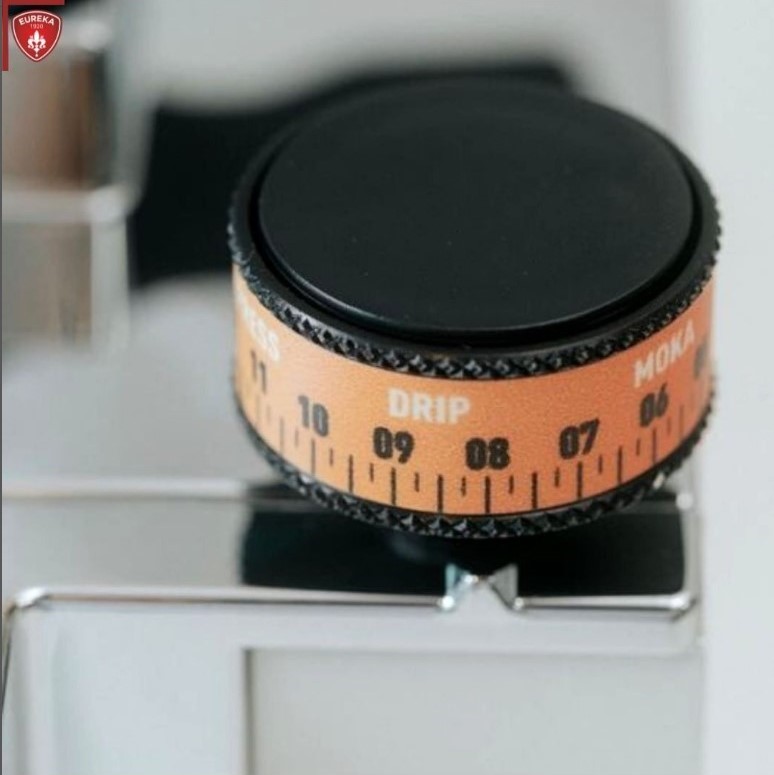 Eureka Mignon Perfetto grinder settings
Parameters
| | |
| --- | --- |
| For | Espresso |
| Colour | |
| Dosage of the grinder | Configurable |
| Display | Yes |
| Functions of the grinder | Display, Coarseness setting, Timer-Stops |
| Hopper capacity (g) | 300 |
| Material | Stainless steel, Plastic |
| Material of grinding stones | Steel |
| Grinder suitable for | Offices, Households |
| Voltage | 230V |
| Number of revolutions per minute | 1350 |
| Using | Home |
| Power input (W) | 310 |
| Grinding speed | 1,0 - 1,6 g/s |
| Coffee grinder label | Italian, Standard |
| Shape of grinding stones | Flat |
| Type | Electric |
| Size of grinding stones (mm) | 50 mm |
Download
Perfetto, Specialita, Manuale,... Which is the right grinder for you? To make your choice easier, I have prepared this overview to answer which grinder you should get.
---
How can the quality of grinding vary with electric coffee grinders? For example, find out the differences between the German Mahlkönig and Graef grinders or how the popular Mignon grinder fares in terms of quality.
Alternative products (3)
Last piece in stock
792,40 €
| | |
| --- | --- |
| For | Filtered coffee, Alternative methods of preparation, Espresso |
| Material of grinding stones | Steel |
| Shape of grinding stones | Flat |
| Size of grinding stones (mm) | 65 mm |
| | |
| --- | --- |
| For | Espresso |
| Material of grinding stones | Steel |
| Shape of grinding stones | Flat |
| Size of grinding stones (mm) | 65 mm |
| | |
| --- | --- |
| Material of grinding stones | Steel |
| Shape of grinding stones | Flat |
| Size of grinding stones (mm) | 55 mm |