Eureka Mignon Specialita 16CR Chrome
Eureka Mignon Specialita 16CR Chrome
584 points to the loyalty system
---
Our bestseller among the mills from this edition - Eureka Mignon Specialita. This time in chrome colour. To give it a special place in your home, it's been given larger grinding stones, a range of grinds from French Press to espresso and a touchscreen display. More
Product code: 2105 Shipping options
Our bestseller among the mills from this edition - Eureka Mignon Specialita. This time in chrome colour. To give it a special place in your home, it's been given larger grinding stones, a range of grinds from French Press to espresso and a touchscreen display. More
Product code: 2105 Shipping options
Eureka Mignon Speciality - chrome grinder for home
✓ Motor tuned to 1350 rpm
✓ flat 55 mm steel grinding stones
✓ grinds approx. 1.5 g/s for espresso and 2 g/s for filter
✓ micrometric grind adjustment
✓ ACE protection system
✓ touchscreen display of the grinder
✓s ilent grinding for espresso, espresso and all alternative methods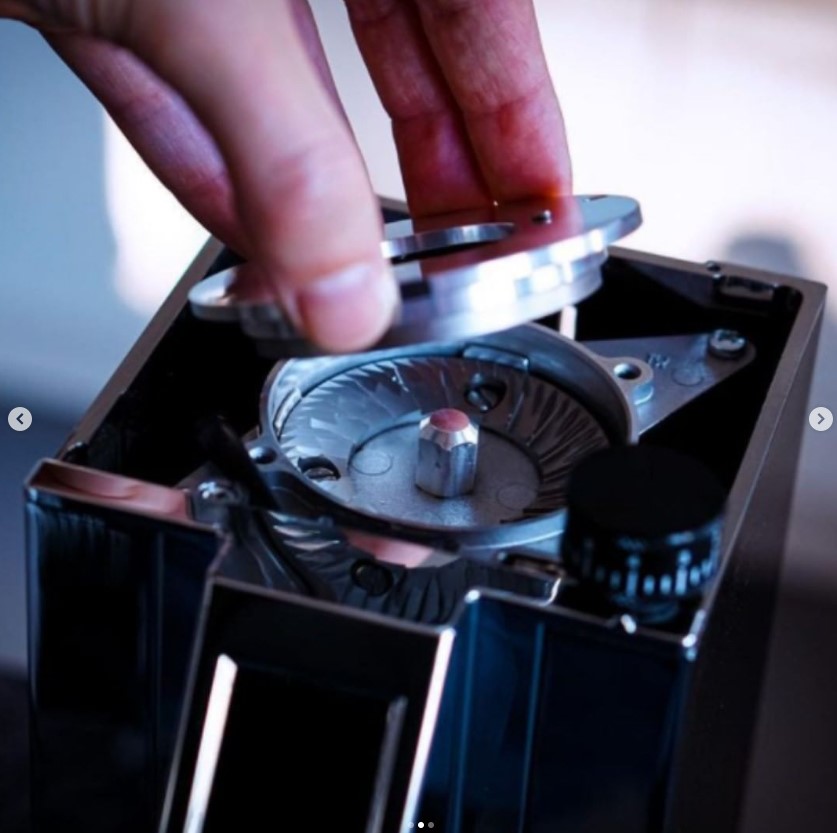 Chrome universal home coffee grinder
Eureka's Mignon in the Speciality version enhances the capabilities of the basic models, especially in its versatility. This means that its grind coarseness scale includes settings for both filter coffee and espresso.
The most enticing thing about this grinder is definitely the touchscreen display, which makes it easy to make friends with the grinder. It makes grinding coffee a joy. And that's also because of its superbly sharpened hardened steel grinding stones, which on this model already reach 55 mm in diameter.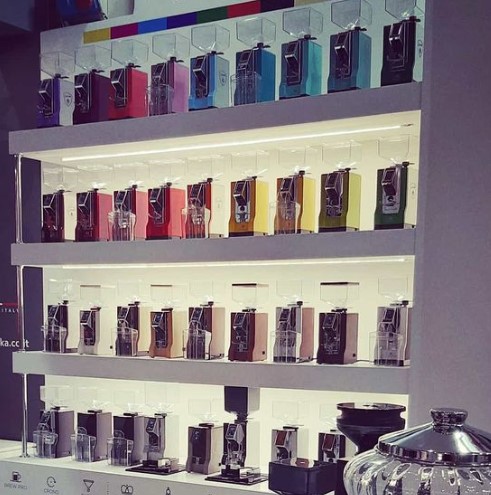 Eureka Mignon home grinder
World-renowned coffee grinder manufacturer Eureka is bringing an innovative collection of the most edgy home grinders to market. The square design has the advantage of being unassuming and also fits a lot into those few cubic centimetres.
That's what this model, the Eureka Mignon Speciality, is. It is also available in white, grey, blue, Ferrari red and 14 other colours! In addition to the color palette, like a proper Mignon grinder, it has features like stepless micrometer adjustment, "High Speed" maintenance, and the ACE system to prevent coffee from clumping due to static electricity.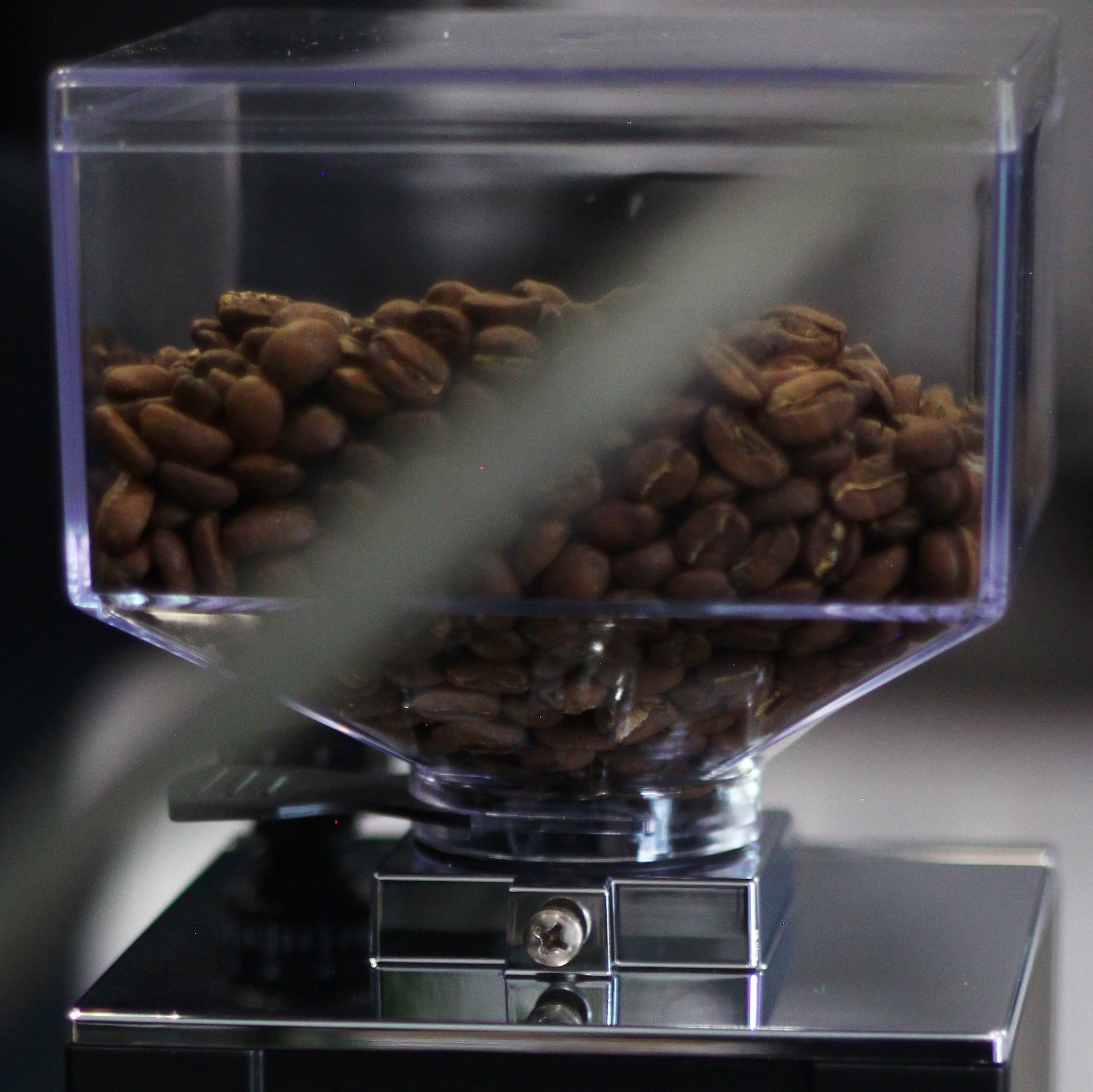 Eureka Mignon Speciality grinder settings
Parameters
| | |
| --- | --- |
| For | Espresso |
| Colour | |
| Dosage of the grinder | Configurable |
| Display | Yes |
| Functions of the grinder | Display, Coarseness setting, Timer-Stops |
| Hopper capacity (g) | 300 |
| Material | Stainless steel, Plastic |
| Material of grinding stones | Steel |
| Grinder suitable for | Offices, Households |
| Voltage | 230V |
| Number of revolutions per minute | 1350 |
| Using | Home |
| Power input (W) | 310 |
| Grinding speed | 1,2 - 1,8 g/s |
| Coffee grinder label | Italian, Standard |
| Shape of grinding stones | Flat |
| Type | Electric |
| Size of grinding stones (mm) | 55 mm |
Perfetto, Specialita, Manuale,... Which is the right grinder for you? To make your choice easier, I have prepared this overview to answer which grinder you should get.
---
How can the quality of grinding vary with electric coffee grinders? For example, find out the differences between the German Mahlkönig and Graef grinders or how the popular Mignon grinder fares in terms of quality.
Alternative products (3)
| | |
| --- | --- |
| For | Espresso |
| Material of grinding stones | Steel |
| Shape of grinding stones | Flat |
| Size of grinding stones (mm) | 65 mm |
Last piece in stock
792,40 €
| | |
| --- | --- |
| For | Filtered coffee, Alternative methods of preparation, Espresso |
| Material of grinding stones | Steel |
| Shape of grinding stones | Flat |
| Size of grinding stones (mm) | 65 mm |
| | |
| --- | --- |
| For | Espresso |
| Material of grinding stones | Steel |
| Shape of grinding stones | Flat |
| Size of grinding stones (mm) | 65 mm |