Eureka Mignon XL, CR black
Eureka Mignon XL, CR black
-10%
697 points to the loyalty system
---
The Eureka Mignon XL home espresso grinder gives you premium grind quality thanks to the patented Diamond Inside flat stone treatment. The grinder also stands out for its speed and its quietness, which is only 60 dB thanks to special technology. More
Product code: 1623 Shipping options
Standard price
775,10 €
.
Save
10%
(77,90 €)
697,20 €
The Eureka Mignon XL home espresso grinder gives you premium grind quality thanks to the patented Diamond Inside flat stone treatment. The grinder also stands out for its speed and its quietness, which is only 60 dB thanks to special technology. More
Product code: 1623 Shipping options
What does the Mignon XL offer you?
Quiet grinding at around 60dB
automatic dosing with timer for one or two batches
easy operation thanks to the touch screen
Flat 65 mm stainless steel stones with patented Diamond Inside technology
consistent grinding without overheating the stones
ACE system that prevents electrostatics and coffee lumping
stepless grinding coarseness adjustment
High Speed Maintenance function for easy cleaning and maintenance
adjustable portafilter holder
Premium grinding stones
The Eureka Mignon XL houses grinding stones that have been created using their proprietary patented Diamond Inside process, which is a thermal cryogenic treatment of the stones at -193°C. This results in an enhanced crystal structure that provides excellent wear resistance and promotes durability, so the stones will grind up to 1500/1600kg of coffee.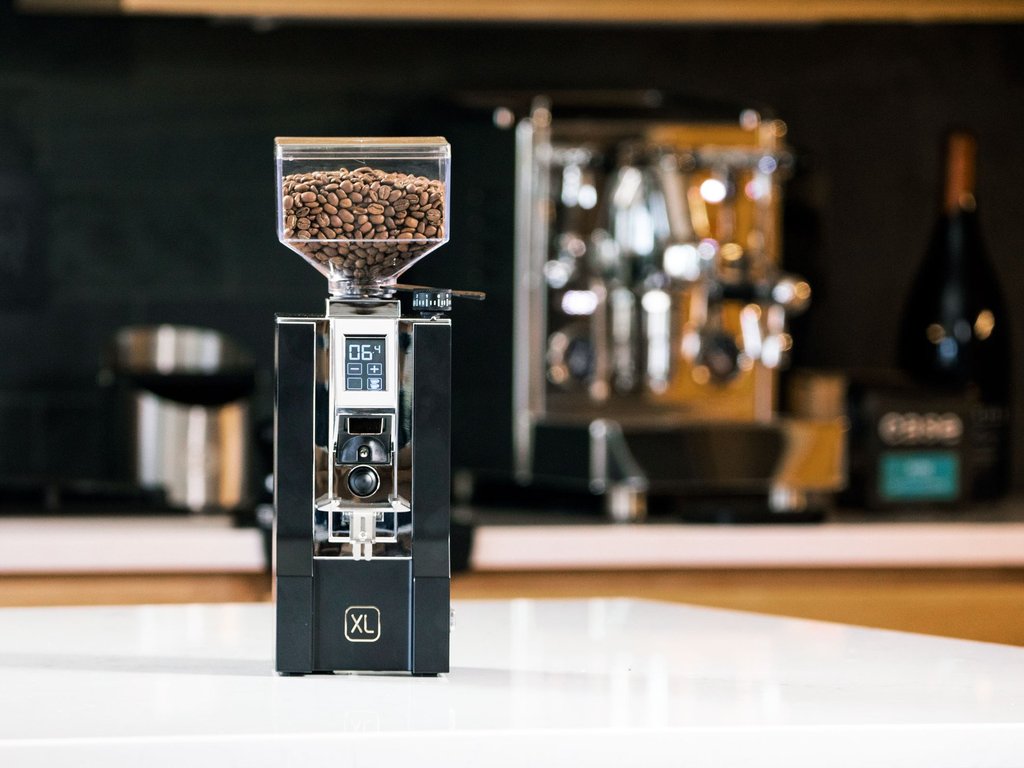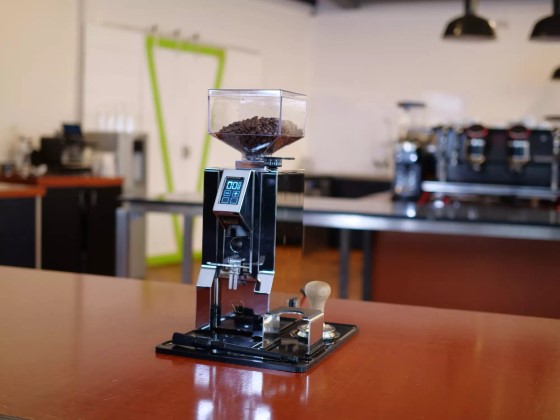 Precise grinding, perfect speed
The grinder offers a quick grind function that is easy to adjust and leaves the original grind coarseness setting. The improved motor with 65mm stones gives you a professional grind in home conditions, namely up to 3g per second.
Stepless grinding makes it easy for you to adjust the grinding coarseness. This is because the coarseness is regulated by the bottom stone, so even after cleaning, the set coarseness remains the same. This is also one of Eureka's patents.
Perfetto, Specialita, Manuale,... Which is the right grinder for you? To make your choice easier, I have prepared this overview to answer which grinder you should get.
---
How can the quality of grinding vary with electric coffee grinders? For example, find out the differences between the German Mahlkönig and Graef grinders or how the popular Mignon grinder fares in terms of quality.