Eureka Mignon Zero CR white
Eureka Mignon Zero CR white
528 points to the loyalty system
---
Eureka Mignon Zero CR electric grinder in white for quality espresso preparation. This fresh grinder is exceptional thanks to its 55 mm diameter flat grinding stones and hands-free forks. The Blow up system ensures zero retention and the ACE system helps prevent lumping of ground coffee. Together, you'll achieve a great espresso. More
Product code: 2603 Shipping options
Eureka Mignon Zero CR electric grinder in white for quality espresso preparation. This fresh grinder is exceptional thanks to its 55 mm diameter flat grinding stones and hands-free forks. The Blow up system ensures zero retention and the ACE system helps prevent lumping of ground coffee. Together, you'll achieve a great espresso. More
Product code: 2603 Shipping options
Benefits of Eureka Mignon Zero CR white
✓ Flat grinding stones with a diameter of 55 mm
✓ zero retention thanks to the Blow Up system
✓ durable metal body
✓ no coffee clumping thanks to the ACE system
✓ fresh grinder so the coffee is ground directly into the lever
✓ Grinding speed 1.2 - 1.8 g/1s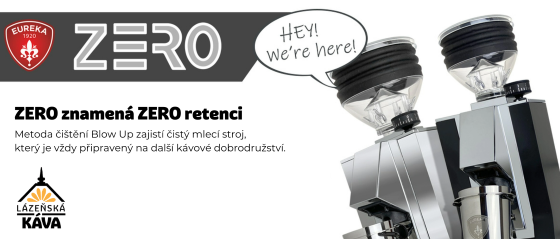 Quiet grinding everywhere: in the coffee shop and at home
Precise yet quiet grinding? Eureka Mignon Zero does both! Thanks to the anti-vibration seal, grinding noise is reduced by up to 20 dB compared to conventional grinders. So you can enjoy a new way of grinding coffee wherever you are!
The Italian brand of professional coffee grinders
Hailing from Florence, Italy, and boasting quality coffee grinders - this is the Eureka brand. The company was founded back in 1920. This means that it has a tradition of over 100 years with its grinders .
Grinding coffee starts the whole process to a good cup. That's why we need to choose a grinder that we can rely on. If you are looking for a quality, precision grinder that you can rely on, Eureka is the right choice.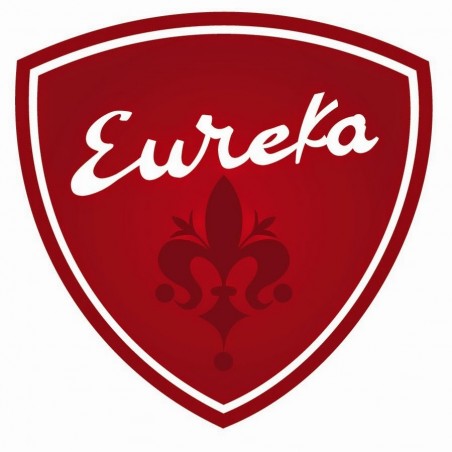 Perfetto, Specialita, Manuale,... Which is the right grinder for you? To make your choice easier, I have prepared this overview to answer which grinder you should get.
---
How can the quality of grinding vary with electric coffee grinders? For example, find out the differences between the German Mahlkönig and Graef grinders or how the popular Mignon grinder fares in terms of quality.
Alternative products (3)
Delivery 10 days
528,90 €
| | |
| --- | --- |
| For | Filtered coffee, Alternative methods of preparation, Espresso |
| Material of grinding stones | Steel |
| Shape of grinding stones | Flat |
| Size of grinding stones (mm) | 55 mm |
| | |
| --- | --- |
| For | Espresso |
| Material of grinding stones | Steel |
| Shape of grinding stones | Flat |
| Size of grinding stones (mm) | 85 mm |
Delivery 10 days
1 487,50 €
| | |
| --- | --- |
| For | Espresso |
| Material of grinding stones | Steel |
| Shape of grinding stones | Flat |
| Size of grinding stones (mm) | 85 mm |