Eureka ORO Mignon Single Dose chrome
Eureka ORO Mignon Single Dose chrome
---
The Eureka ORO Mignon Single Dose Home Electric Grinder is ideal for those who like to rotate beans. It is suitable for grinding both espresso and filter coffee beans. More
Product code: 2246 Shipping options
The Eureka ORO Mignon Single Dose Home Electric Grinder is ideal for those who like to rotate beans. It is suitable for grinding both espresso and filter coffee beans. More
Product code: 2246 Shipping options
What does the Eureka Oro Mignon grinder offer?
Coffee grinding for espresso and filter coffee
Tilted chamber so the coffee doesn't stay in the grinder after grinding
65 mm flat grinding stones with patented Diamond Inside technology
45 gram coffee hopper - so you always grind fresh coffee
Stainless steel cup for easy handling of ground coffee
Fast and quiet grinding
Universal grinder with innovative dosing
The Eureka ORO Mignon Single Dose grinder is designed to grind both espresso and filter coffee The 15° inclination of its grinding chamber ensures that no coffee is left in the grinder.
What's more, thanks to the Mignon Blow Up Cleaning tool, you can prepare your next cup of coffee while keeping the grinding chamber clean at all times. A stainless steel cup will keep your work surface clean . This makes it easy to pour the ground coffee directly into your portafilter.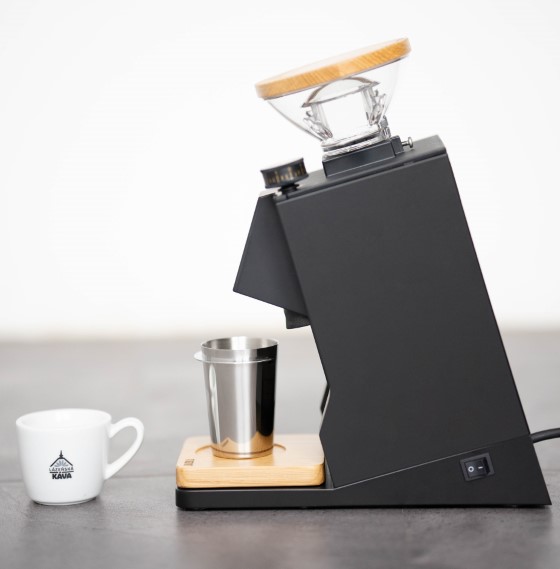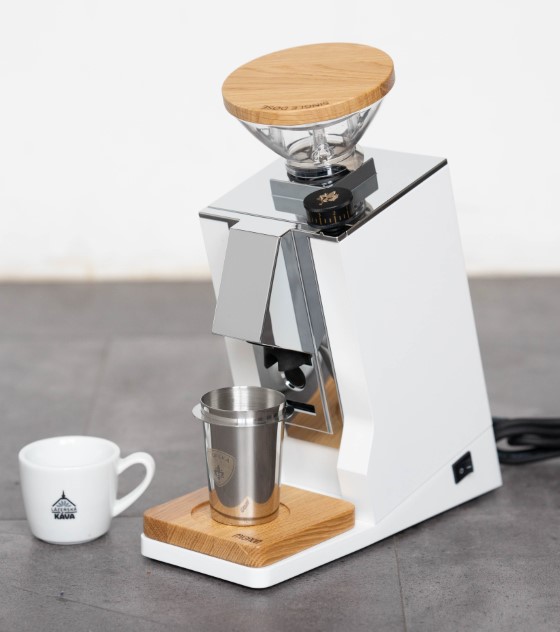 Quiet and fast grinding
The grinder hides a combination of a powerful motor and 65mm Diamond Inside grinding stones that ensure precisely ground coffee. Thanks to Silent Technology, the grinder is quiet during grinding (approximately 60 dB).