Fellow Carter Everywhere Mug Curdoroy Red 473 ml red
Fellow Carter Everywhere Mug Curdoroy Red 473 ml red
47 points to the loyalty system
---
TheFellow Move thermos is the ideal travel companion. It boasts a simple and elegant design and has everything you expect from a travel thermos. In addition, it outperforms other thermo mugs with ceramic inner walls to preserve the taste and aroma of your drink. More
Product code: 1800 Shipping options
TheFellow Move thermos is the ideal travel companion. It boasts a simple and elegant design and has everything you expect from a travel thermos. In addition, it outperforms other thermo mugs with ceramic inner walls to preserve the taste and aroma of your drink. More
Product code: 1800 Shipping options
A distinctive look
We have to admit, this travel thermos is guaranteed to catch your eye at first glance with its unique look. Don't be fooled, it's not really a bluetooth speaker. Its unusual appearance is due to its rounded edges. It fits perfectly in your hand, and you can enjoy your coffee whenever you wish. Plus, it comes to you in a minimalist fabric case that you can use as a scratch guard.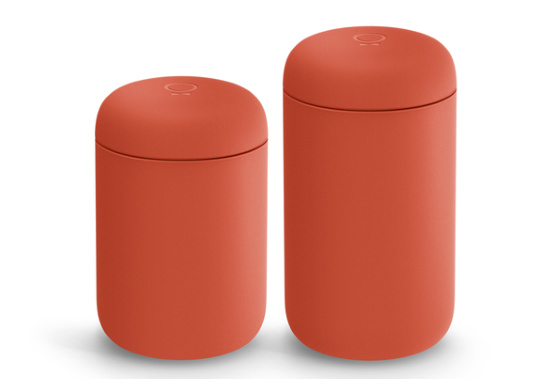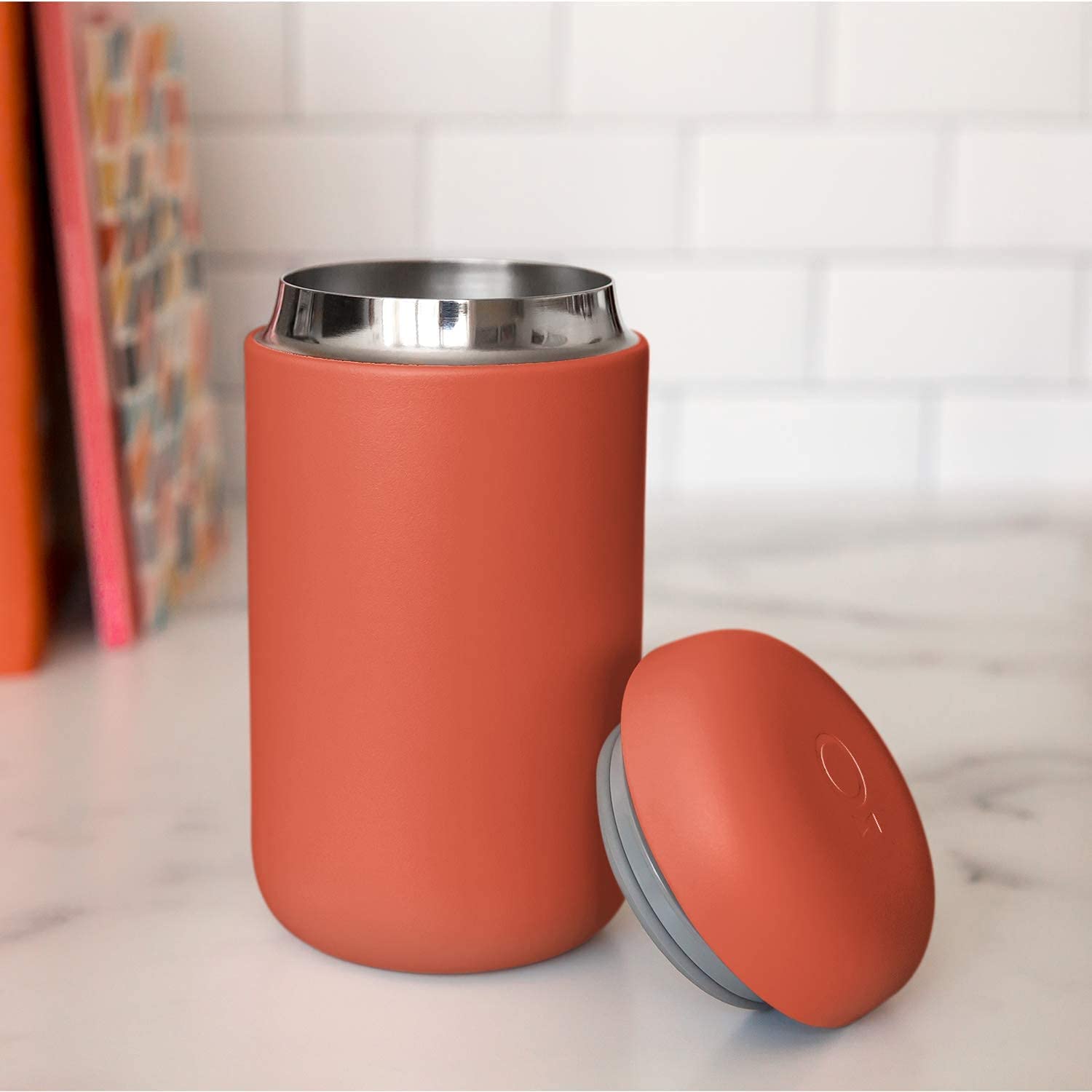 Perfectly designed down to the last detail
The Fellow Carterthermos mug is not only beautiful to look at, but it also has a few special touches.
The first thing worth mentioning is that its double stainless steel walls are coated with a ceramic layer. This ensures that the coffee inside retains its true flavour and aroma for up to 12 hours (for hot drinks) and 24 hours (for cold drinks).
Another advantage is the leak-proof seal, so not a drop of your coffee or tea goes to waste.
Last but not least, we must highlight the very thin stainless steel rim, where you will feel like you are drinking from a wine glass.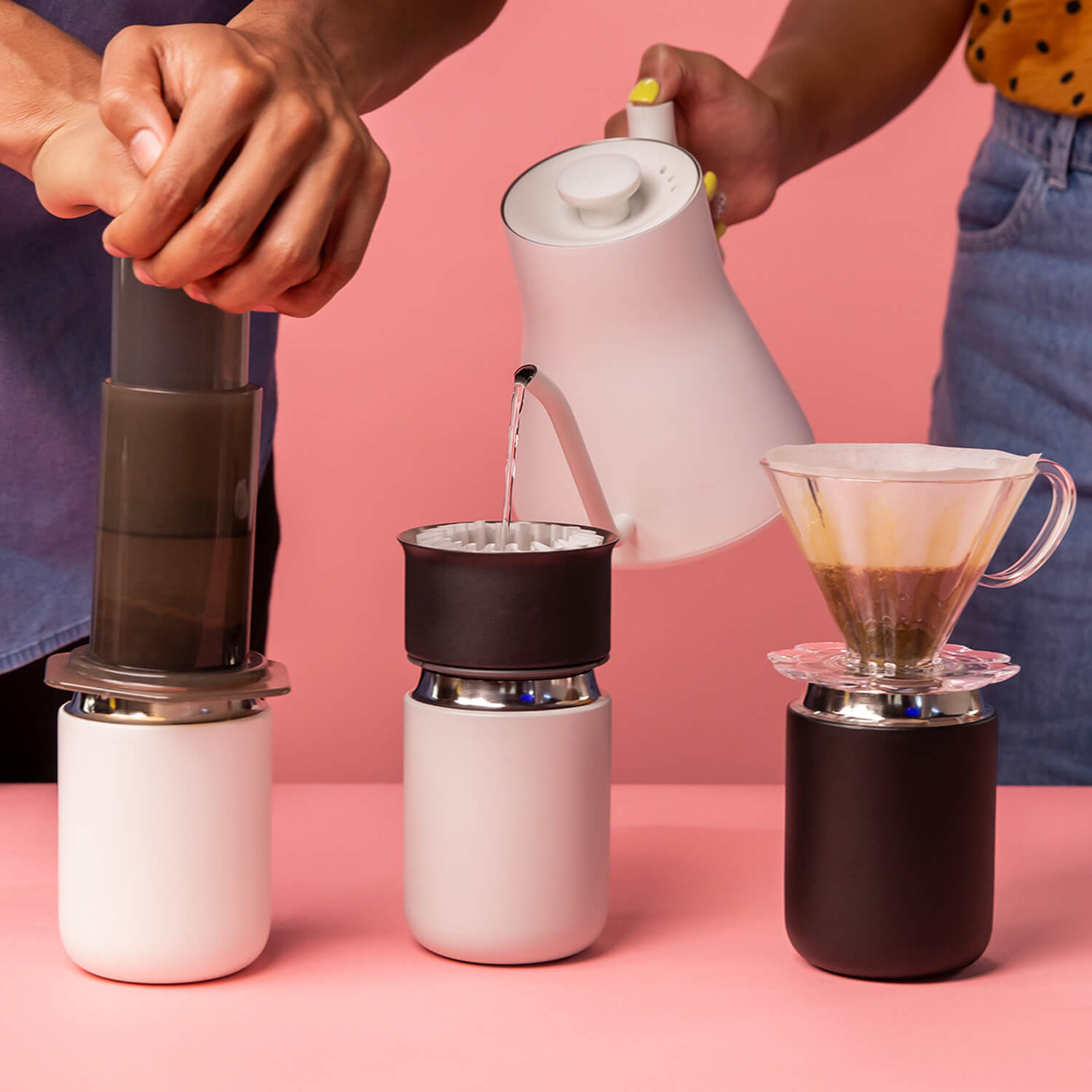 Direct coffee extraction
Fellow Carter has one more super feature, though. It was also designed for all coffee lovers who master alternative coffee brewing. It's compatible with most drippers and even the Aeropress handheld coffee maker .
Parameters
| | |
| --- | --- |
| Colour | |
| Material | Stainless steel |
| Volume | 473 ml |
| Features of the thermo mug | 100% sealing, Double-walled insulation, Organic, Thermo mug, Suitable for stroller |
Coffee to go? Only in your cup! For those who take their coffee with them from home and those who pick it up at the café on the way. Either way, it tastes best from your own reusable coffee cup or thermos. To help you choose yours, we've put our travel coffee mugs to the test for both temperature stability and leakage.
Alternative products (3)