Fellow Corvo EKG Electric Kettle Matte Black
Fellow Corvo EKG Electric Kettle Matte Black
213 points to the loyalty system
---
Hot water and fast! Is this your wish when you want to warm up with coffee or tea? Then you need the powerful Corvo kettle from Fellow. A smart and beautiful kettle for everyday use. More
Product code: 3852 Shipping options
Hot water and fast! Is this your wish when you want to warm up with coffee or tea? Then you need the powerful Corvo kettle from Fellow. A smart and beautiful kettle for everyday use. More
Product code: 3852 Shipping options
Kettle Fellow Corvo - matt black
✔ electric kettle Corvo EKG
✔ with variable temperature control
✔ 1200 W for fast heating
✔ practical and minimalistically beautiful design
✔ with a maximum capacity of 0.9 l
✔ for faster pouring, ideal e.g. for French Press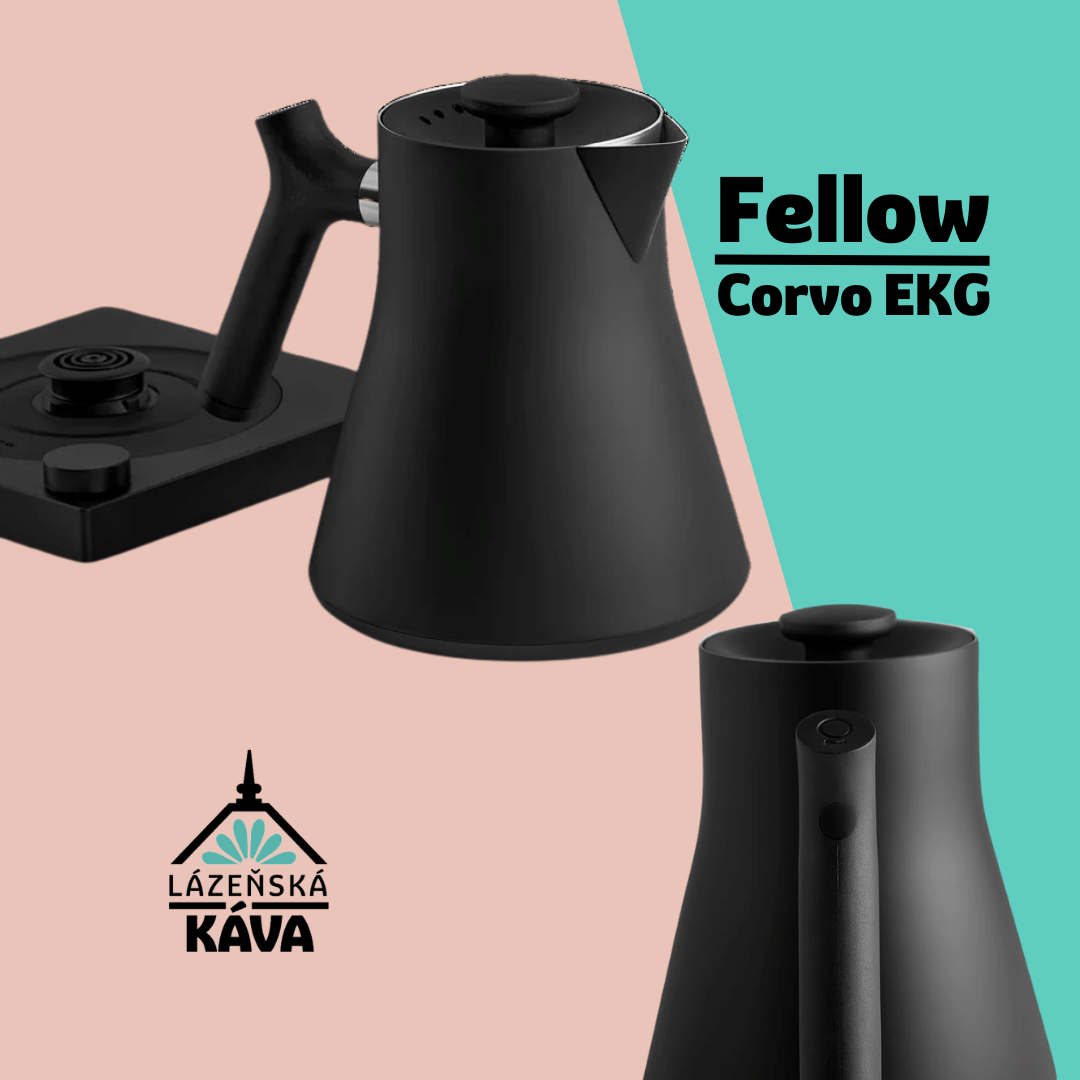 Electric kettle: Fellow Corvo Matte Black
Fellow kettles excel in performance, i.e. in heating speed. Which is the most important feature of kettles. And they always have something extra. For the coffee equipment manufacturer Fellow, it is characteristic that their products are always minimalistic, yet so beautiful. That's what Fellow really does.
This kettle has a lot to offer. It doesn't just heat up to the boiling point like traditional kettles. Use the rotary knob to conveniently set the target temperature. Whether it's 95 °C on the French Press or 85 °C on the AeroPress. Or whatever temperature you need. This is shown on the small display in the corner of the electric base.
The Corvo feels great in the hand, doesn't take up much space on the line and the shorter beak is convenient for quick pours, for example of coffee using the "immersion" method. It's also great for teas, oatmeal, and even that noodle soup when you're hungry and don't have time. Just a kettle for every day.