---
Fellow Stagg EKG kettle with temperature control and stopwatch. More
Product code: 894 Shipping options
Standard price
213,10 €
.
Save
2%
(4,50 €)
208,60 €
Fellow Stagg EKG kettle with temperature control and stopwatch. More
Product code: 894 Shipping options
The EKG coffee pot will find its fans among both novice coffee drinkers and experienced baristas. It will help you to fulfil your own ideas and achieve the best preparation of your coffee. The Fellow Stagg is equipped with a temperature controller to make self-testing easier. Its resulting minimalist design is downright stunning.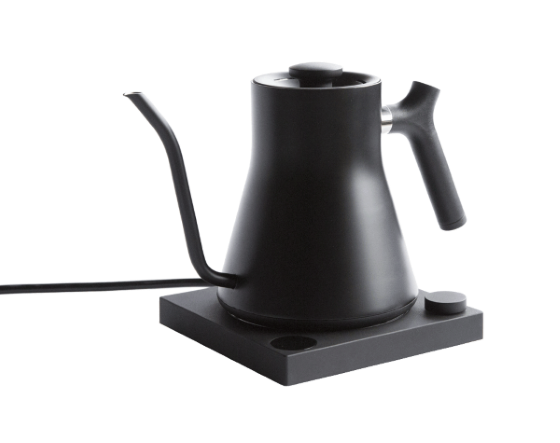 Important details you will appreciate
This kettle's power is 1200 watts, which makes for really fast heating. So you don't have to spend a ton of time waiting, but enjoying a ready cup of coffee. The Fellow Stagg EKG has a PID installed which helps to adjust the temperature it maintains once reached. It can maintain the temperature for a maximum of an hour, but honestly, who could wait that long for a cup of coffee? This ensures that you are always ready for a quick brew after grinding your coffee.
Prepare your coffee better
In every activity we can look for opportunities to improve. This is also true for coffee preparation. Among baristas and home coffee lovers, there are many who want to prepare the best V60tcs. The Fellow Stagg EKG will spice up your everyday spaces and, moreover, help you to the best results. The pour over from this kettle is as great as it looks. The neck of the kettle is optimized for proper flow which is also helped by the tip adjustment.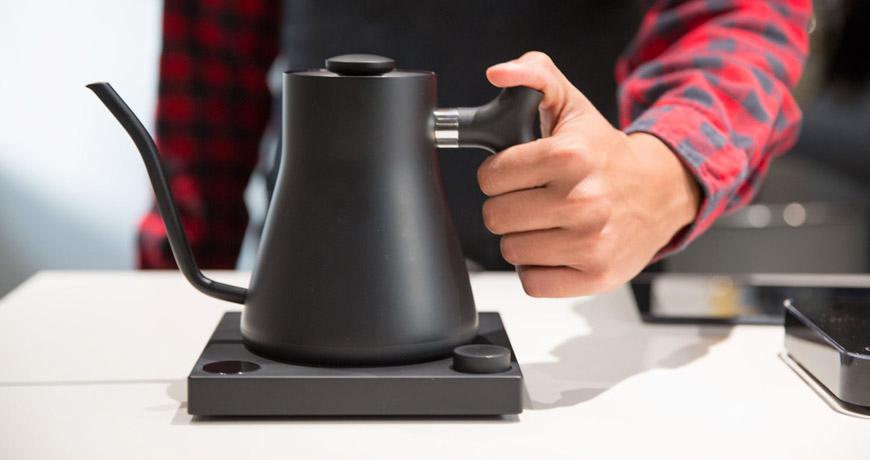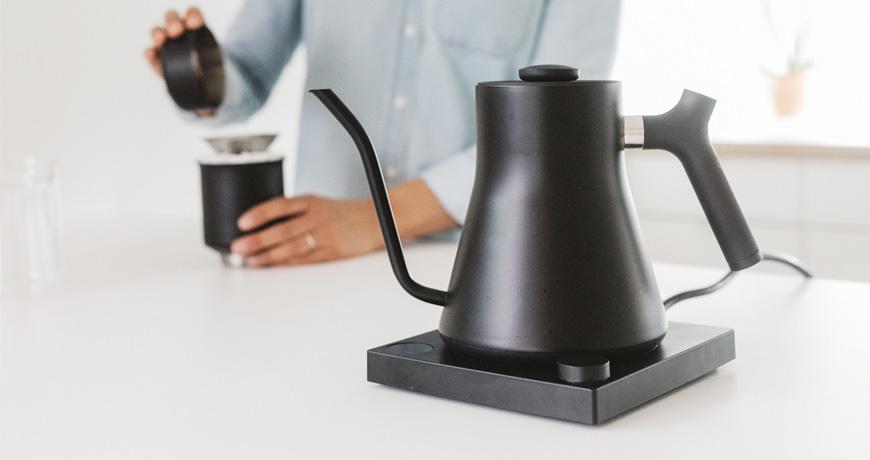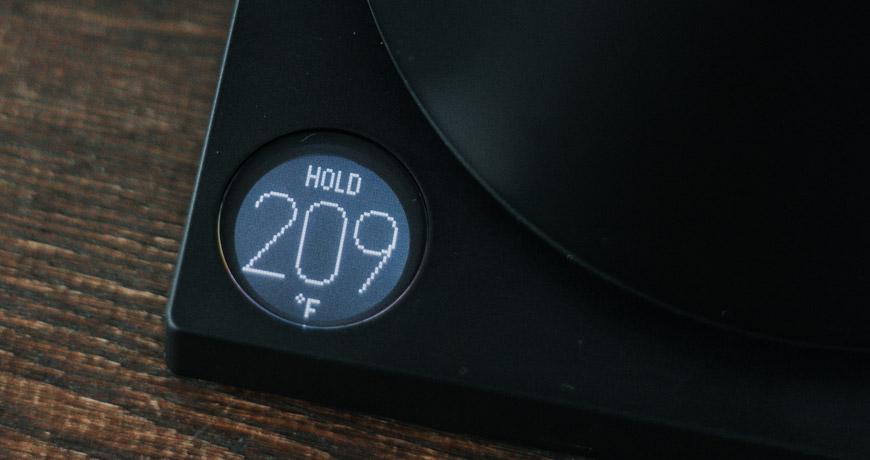 Parameters
| | |
| --- | --- |
| Colour | |
| Material | Stainless steel |
| Volume | 900 ml |
| Power input (W) | 1200 |
| Features and functions of the kettle | Automatic shutdown, Temperature maintenance function, LCD display, Protection against idling, Overheating protection, Swivel base, Temperature control |
| Heating source | Electricity |