Fellow Stagg EKG Electric Pour-Over Kettle blue with wooden handle
Fellow Stagg EKG Electric Pour-Over Kettle blue with wooden handle
248 points to the loyalty system
---
Product code: 3874 Shipping options
Product code: 3874 Shipping options
Kettle in blue and wood - Fellow Stagg EKG
✔ fast heating to a specific temperature level
✔ Precision gooseneck spout
✔ Optimum flow and pour control
✔ temperature hold mode up to 60 min
✔ Clear LCD display
✔ with integrated stopwatch
✔ 0.9 l capacity
✔ 1200 W power
✔ temperature range 57-100 °C
✔ Certification: ETL compliance, FCC certified
✔ Also available in white and black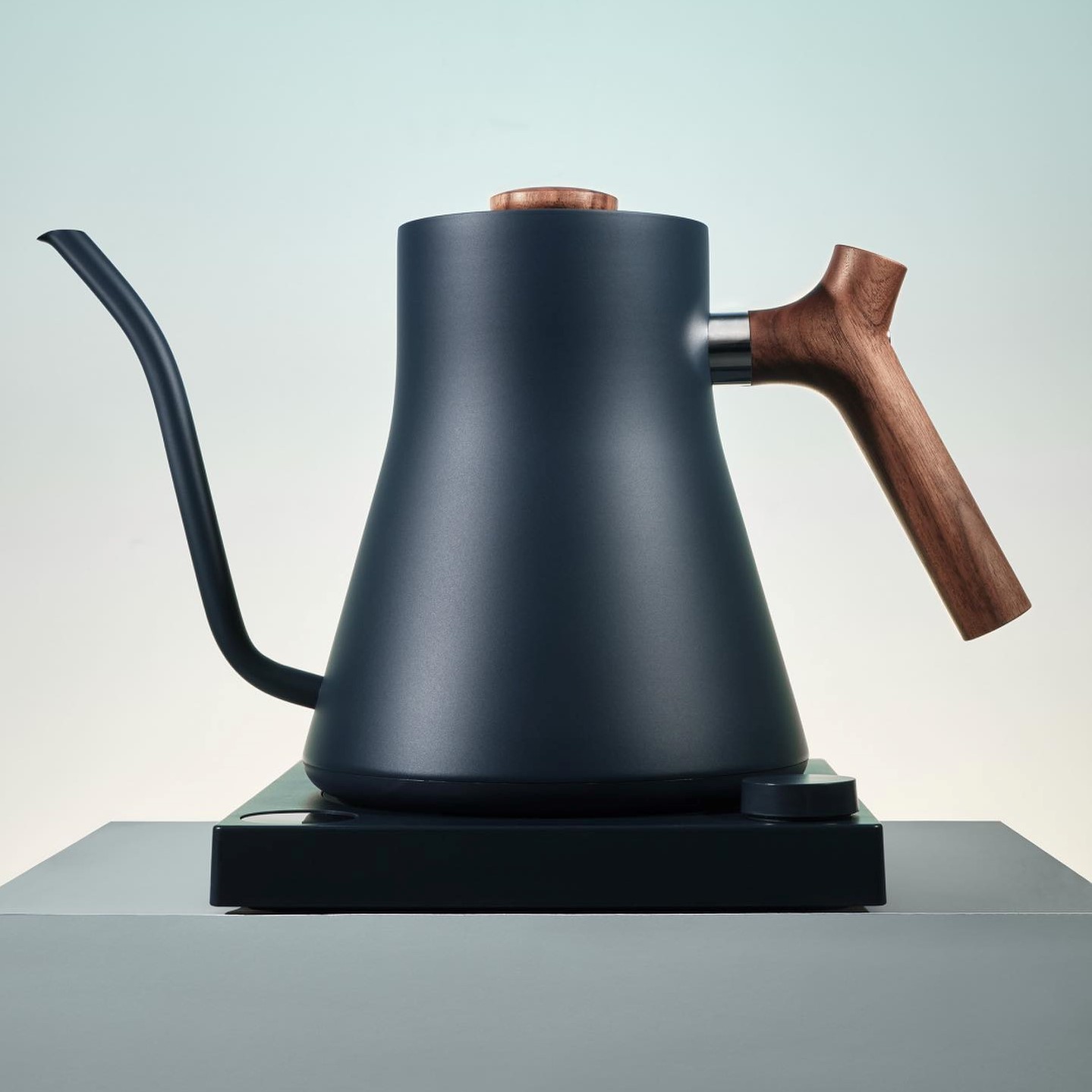 Blue Fellow Stagg EKG gooseneck kettle
Are you a beginner or a coffee master? With the Fellow Stagg coffee pot it doesn't matter. She doesn't discriminate between people. On the contrary, she can be the perfect kettle to anyone who picks her up. And it holds up really well. Her other super-powers include: stunning heating speed and quiet operation. Or the ability to keep water at the set temperature for an hour. So it's always ready to pour coffee or tea at a moment's notice.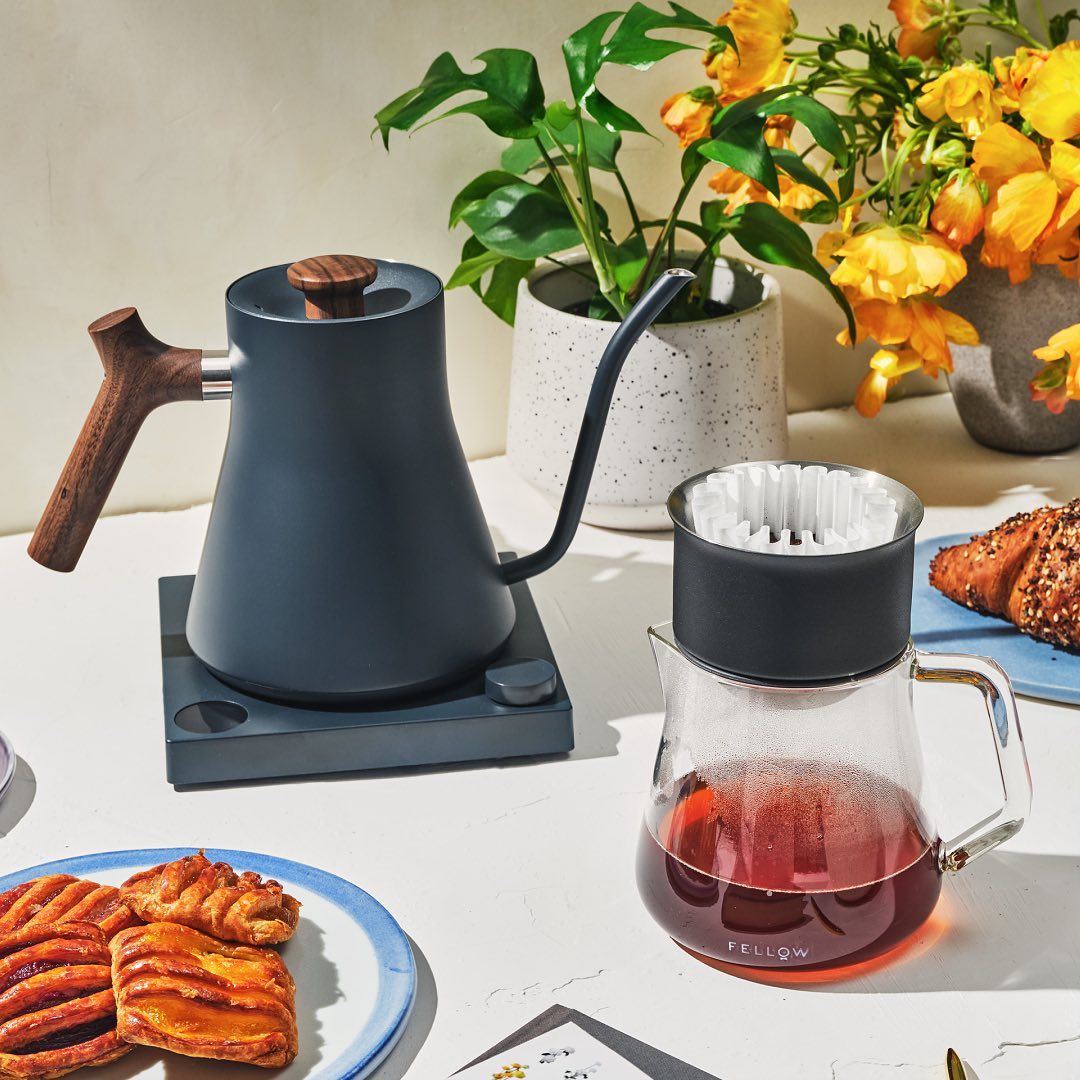 Fellow Stagg thermoregulated kettle in blue and wood
This nifty stove has a PID controller for efficient temperature holding, as is common in quality espresso machines. It excels in perfect temperature setting accuracy in °C (°F). It has a non-dripping gooseneck nozzle, so it handles aiming and holding the stream perfectly.
To top it all off, the manufacturers have added a stopwatch and digital display. You pour, press the knob, and you're on top of your brew time. Because Fellow are known for their creative ideas, you can even play a Worms mini-game on the kettle. Tell me, which kettle can do all that?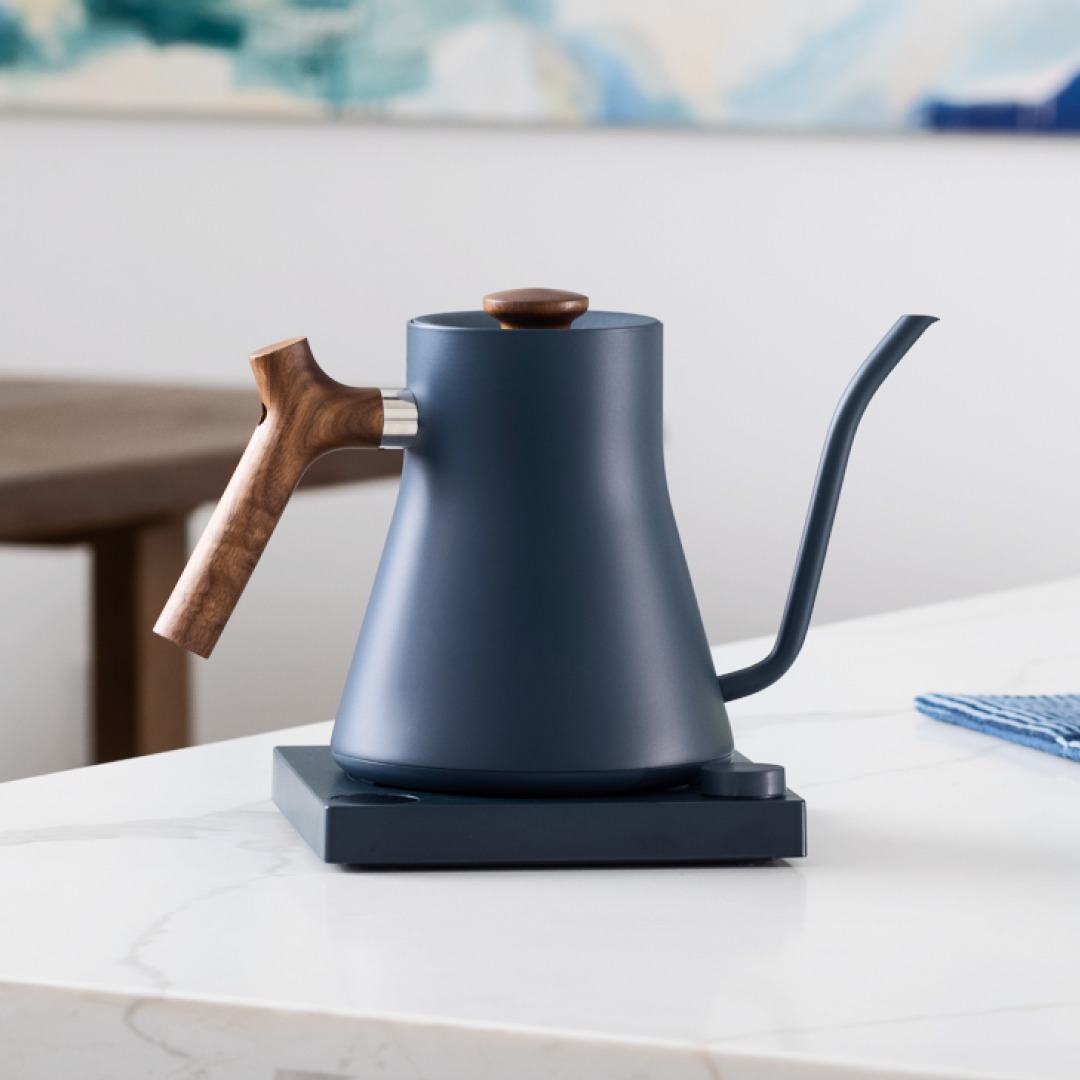 Parameters
| | |
| --- | --- |
| Volume | 900 ml |
| Power input (W) | 1200 |
| Features and functions of the kettle | Temperature maintenance function, LCD display, Temperature control |