Fellow Stagg 1000 ml white
Fellow Stagg 1000 ml white
-4%
106 points to the loyalty system
---
Every coffee lover should have a barista pot. We take baristas for granted. The elegant white matt kettle fits all heating sources. The practical handle will come in handy for precise coffee pouring. Thanks to the integrated thermometer, you can always see how many degrees the water is. More
Product code: 1455 Shipping options
Standard price
110,60 €
.
Save
4%
(4,10 €)
106,50 €
Every coffee lover should have a barista pot. We take baristas for granted. The elegant white matt kettle fits all heating sources. The practical handle will come in handy for precise coffee pouring. Thanks to the integrated thermometer, you can always see how many degrees the water is. More
Product code: 1455 Shipping options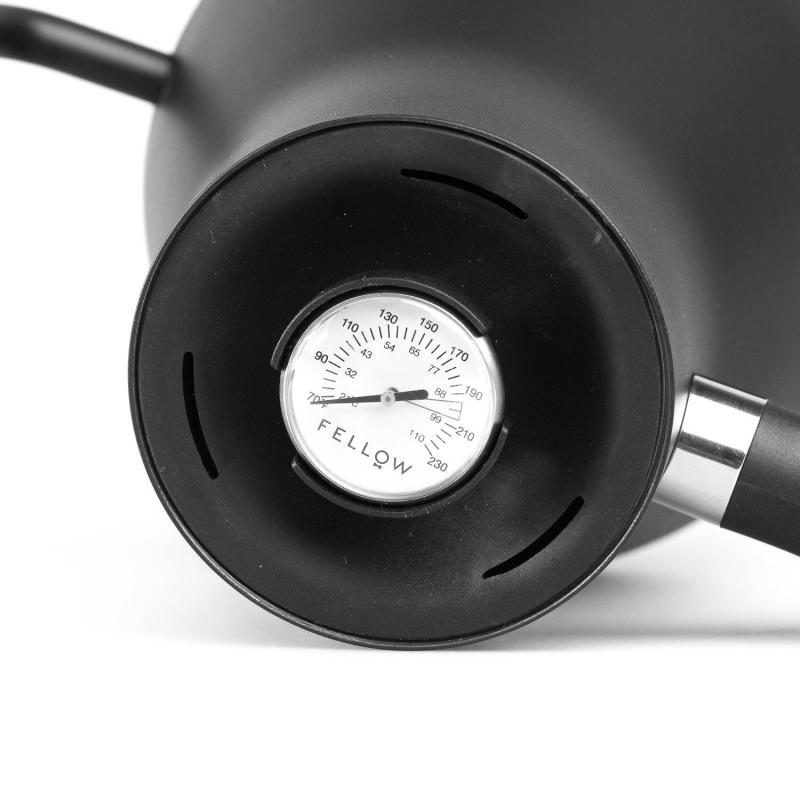 Elegant teapot for baristas in white
A teapot designed with love and care especially for baristas. The elegant white kettle has an integrated thermometer that lets you know when the water is just right for your beloved drip coffee. The so-called gooseneck allows you to precisely pour your coffee in alternative preparations. The water from the gooseneck flows evenly, slowly and can be targeted more precisely. You can use it for coffee preparation in the Chemex, in the V60 dripper or even in the AeroPress. The kettle looks very elegant. It is made of high quality 304 18/8 stainless steel. The surface is matt white, so it will fit into any café or home.
Convenient teapot
The elegant kettle is suitable for induction, gas, halogen and glass ceramic. It will find its place everywhere. The handle of the kettle is made of durable plastic. The handle does not burn and thanks to its special shape, it holds beautifully. So even a heavy teapot full of water can be handled and poured comfortably thanks to the handle. The capacity is 1 litre, so it is also suitable for a larger number of coffees. The Fellow kettle will not disappoint you.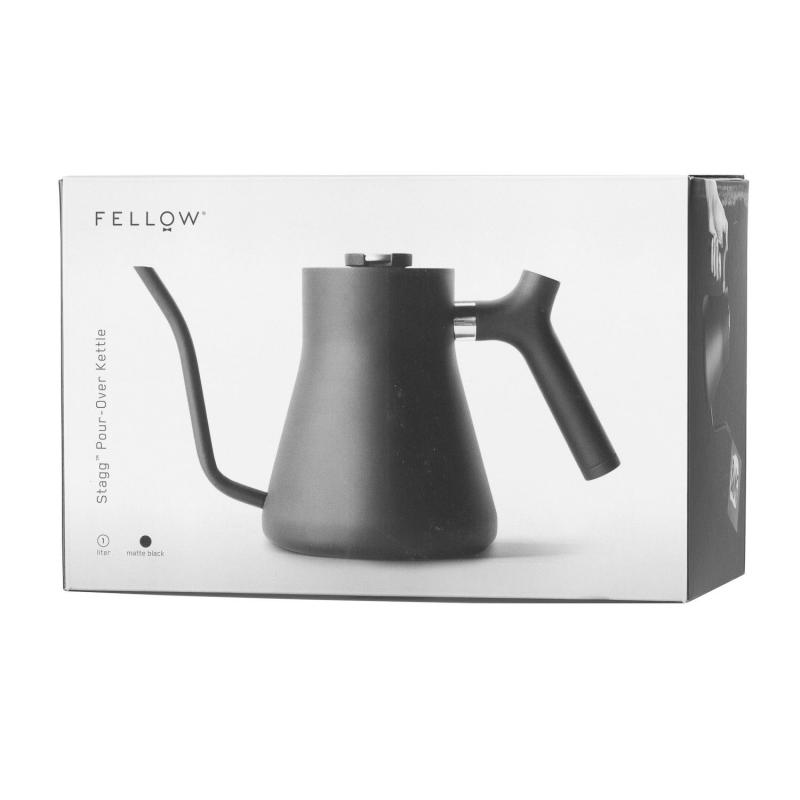 Parameters
| | |
| --- | --- |
| Colour | |
| Material | Stainless steel |
| Heating source | Gas, Glass Ceramics, Halogen |
The Fellow brand among coffee accessory manufacturers brings primarily simple design, but also many innovations. Moreover, the product family is quite wide, so you can build a whole coffee corner. Come with me to see how great your coffee corner can look with Fellow.
---
Let's look at the subject of coffee pots. The kind you see in the hands of professional baristas in cafes when they make filter coffee. The spout of these teapots is curved and resembles the shape of a goose's neck. That's why they're called gooseneck teapots. Why are they so important for making coffee and what should you choose your coffee pot based on?