---
The Flair 58 lever espresso machine is here, and you can lean back and have a proper espresso. And take that literally, because Flair is a manual espresso machine for perfect espresso by any barista standard. More
Product code: 1411 Shipping options
The Flair 58 lever espresso machine is here, and you can lean back and have a proper espresso. And take that literally, because Flair is a manual espresso machine for perfect espresso by any barista standard. More
Product code: 1411 Shipping options
Flair 58: lever espresso machine
✓ Home espresso of café quality
✓ manual pressure and pressure gauge for precise extraction
✓ real-time extraction adjustments during preparation
✓ stable coffee machine temperature with electric preheating
✓ 3 temperature settings for preheating the coffee head
✓ professional 58 mm portafilter with wooden handle
✓ classic or optional professional portafilter basket
✓ wide coffee machine base for better stability
✓ more comfortable extended lever with "T" grip
Professional Flair Espresso 58
Home and travel, especially for café-quality espresso
Making espresso at home on a manual coffee machine has never been so close to professional coffee extraction. The right espresso with everything - correct machine pressure, temperature stability, 58 mm portafilter with a choice of classic or precision basket.
The Flair 58 espresso machine outperforms its competitors in the travel coffee maker category, home hand coffee makers and also the multitude of electric lever coffee makers for the home.
Do you guess that a coffee maker this sophisticated will be priceless? You'll be surprised. The Flair 58 continues to hold its own in the price category of inexpensive and affordable coffee makers.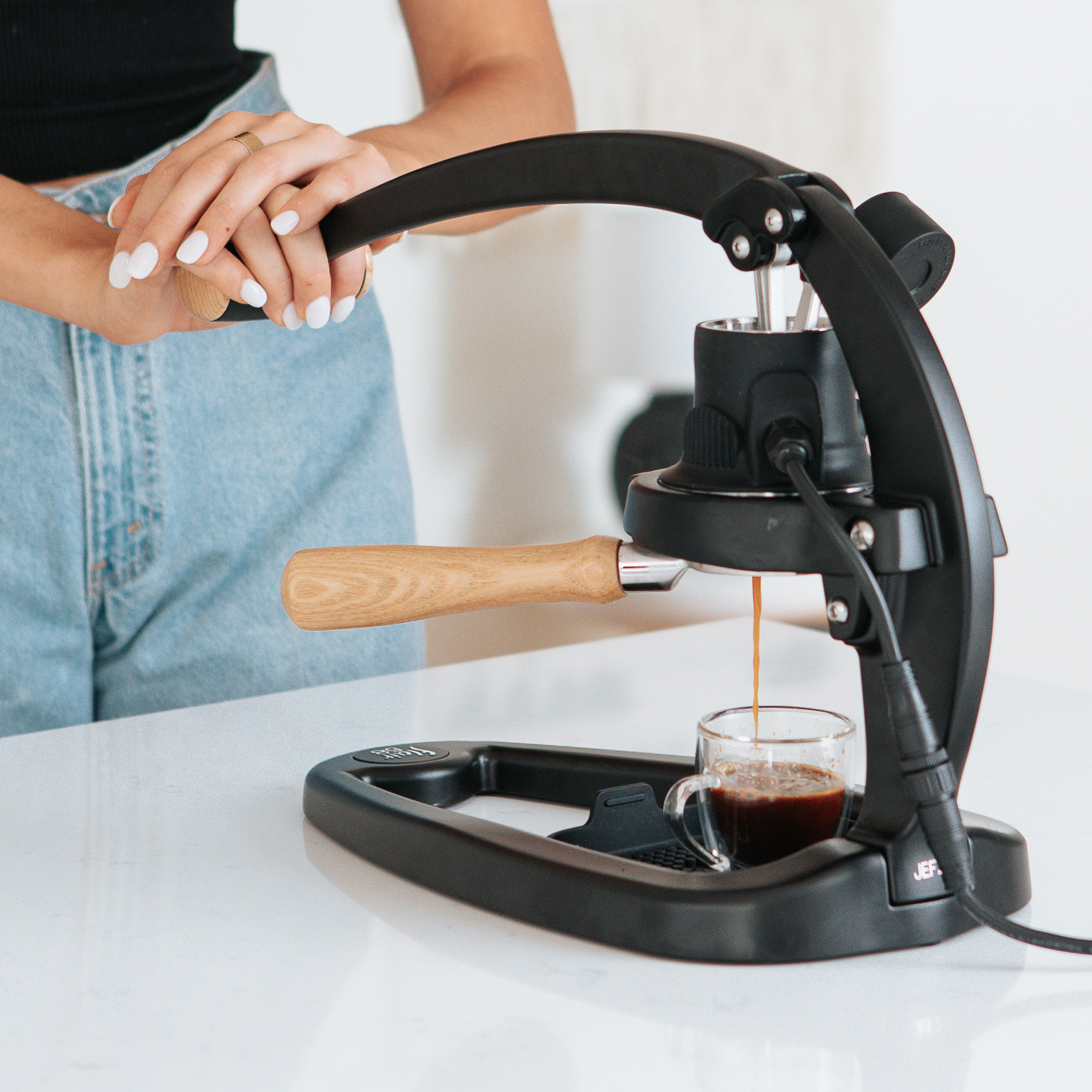 An espresso machine that you can't take off your hands
You make your first coffee in the Flair 58, fall in love with it and never leave it. It will never leave you either. It's forged for years of making one espresso after another. Quality materials make the Flair 58 a machine your grandchildren will use too.
The Flair 58 is made of:
cast aluminium frame
stainless steel components
wood on the lever and portafilter grips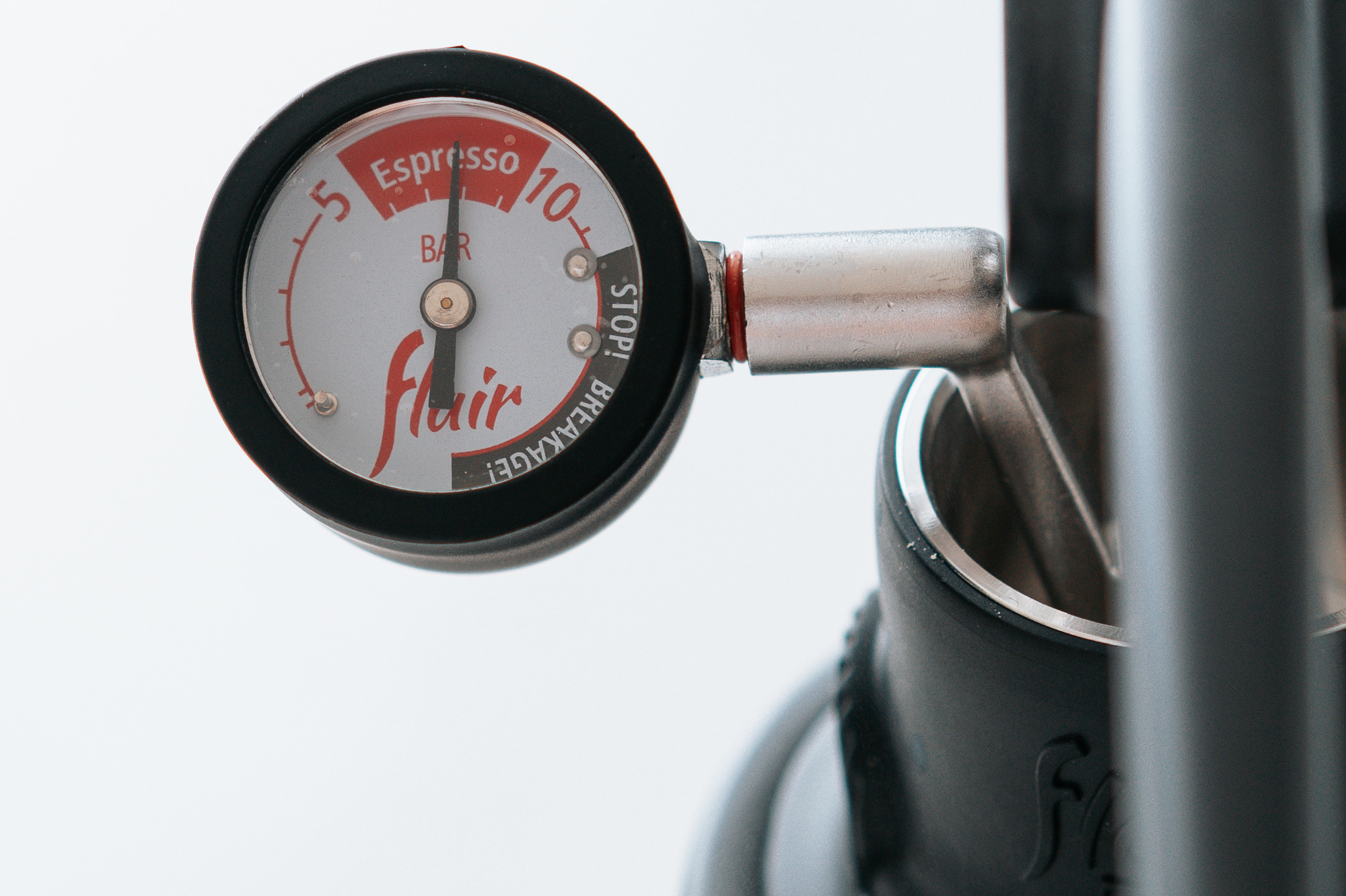 A travel coffee machine for true baristas
The design of the Flair 58 is inspired by baristas and professional espresso preparation. Even this folding lever espresso machine delivers results comparable to espresso from a coffee shop.
If baristas were on vacation, they would take the Flair 58 with them. And they could also use their barista accessories to prepare coffee .
The coffee maker is compatible with:
professional lever coffeemachines,
58 mm diameter coffeetamper and distributors.
and other accessories for proper espresso preparation.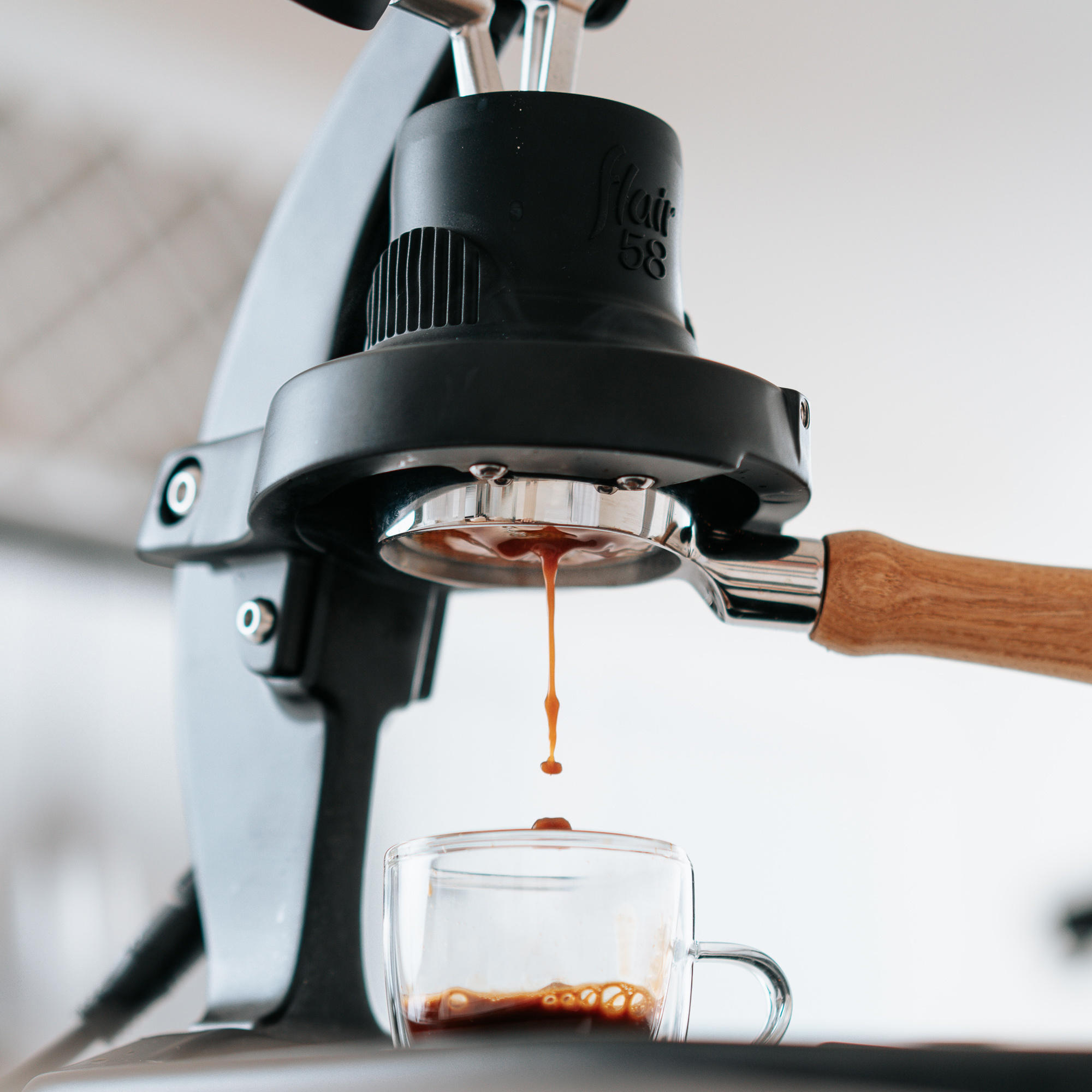 Buy the Flair 58 and you'll get it all:
a coffee machine base
Lever assembly
coffee machine head with plunger
strainer for water distribution (strainer under the head of the machine)
pressure gauge
58 mm portafilter and basket for 16-22 g of coffee (high flow profi basket available)
preheat controller (PCB controller, power box, wall socket)
58 mm tamper
preheating cap
drip tray
coffee machine head funnel
Manual: Flair 58 - Quick Start
Instructions for using the Flair 58